Up & Coming Spaces Locations in November.
Winter is coming, and that can mean only one thing: a whole new batch of Spaces locations are opening for business,  and in three completely new markets as well. For this month however, we're going further than just opening locations. The first official Spaces Music Room opens its doors at Spaces Vijzelstraat, and it's probably the loudest meeting room we've ever made.
Music Room at Spaces Vijzelstraat, Amsterdam, The Netherlands
When Spaces teams up with Gibson, Roland and Key Music, it's obvious that something good is about to happen. Well, with the Spaces Music Room, that's pretty accurate. It even got its own festival! Rather than being full of desks, tables, dial-in phones and whiteboards, you'll find a DJ-set, a drumkit, a keyboard and guitars in here. Ideal for taking the time to jam, play and brainstorm with your team. And it's not good for promoting creativity, because music does wonders for your teambuilding efforts.
Spaces Schiphol, Amsterdam,The Netherlands
An office that overlooks the landing strip, has a stunning view over the control tower, and one that puts you right at the epicentre of Dutch international business. This unique collaboration between Microsoft and Spaces is a tech hub in the making, as we've poised this unique new location to be a place where AI-related, IT and tech-inspired businesses flourish. This is the official take-off of Spaces Schiphol Airport, so fasten your seatbelts.
Spaces Les Halles, Paris, France
Oui oui, Paris! We've already had plenty of picks in Paris, but now we're making your life even more convenient. And how. Located right around the corner from the Louvre, this stunning location will be our national treasure in France. And if the most visited museum in the world doesn't pull you over the line, our community of inspired entrepreneurs will. No pressure. Allez Les Halles!
Spaces European District, Brussels, Belgium
A stunning place to work in the heart of the capital city of Europe. Brussels is where the most important decisions are being made, and where business thrives because of it. That's why we couldn't resist opening a great new location in the European District. Place your business in one of the most high-paced environments out there, and watch it pick up the pace, that's what this location is all about.
Spaces Merciers Square, Mechelen, Belgium
When your location is as strategically significant as Mechelen, you can rest assured that your business will benefit from it. Spaces Merciers Square offers a place to call your home, right in between the thriving business and educational hubs of Brussels, Antwerp  and Leuven.
Spaces Kallmorgen Tower, Hamburg, Germany
Always aim for the sky. Well, that's what we thought for our very first location in Hamburg. Spaces Kallmorgen Tower is taking a prominent place in the bustling city's skyline, as it's located in one of the beautiful high-rises in the heart of the city.
Spaces MarszaŁkowska, Warsaw, Poland
We're particularly proud of this location, as it's the first location to open its doors in the East of Europe. Right in the stunning historical business district of Warsaw, Spaces Marszałkowska takes accessibility to the next level with its in-house metro station. Commuting has never been easier, and that makes all the difference.
Spaces Campus 6, Bucharest, Romania
Heading eastwards a bit further, Spaces Campus 6 opens its doors in Romania. Bucharest is one of Europe's most beautiful cities, and more and more people are discovering all the wonderful feats Romania's capital city has to offer. And as a result, business is taking steam.  That's why we decided to open this wonderful new business hub, right at the heart of Bucharest's most creative district.
Spaces Northwater Street, Milwaukee, USA
From Europe we cross the Atlantic to celebrate the opening of our first location in Wisconsin.  Spaces Northwater Street is our latest addition to the Great Lakes region, and it will be good. With a spacious rooftop terrace, the entrepreneurial environment and the lovely river-view offices, working here is going to feel just right.
Spaces Old Town Galleria, Scottsdale, USA
Whoever thought that things couldn't grow in the desert might want to reconsider, because business sure does. Arizona might be arid, but the business landscape is lush and flourishing. That's why Spaces Old Town Galleria is such a great chance to get into the groove by joining a community of entrepreneurs in an inspiring environment.
Spaces Empire Tower, Bangkok, Thailand
Third one's the charm, that's why didn't go big, we went massive for our third Bangkok location. Spaces Empire Tower takes the cake in terms of visibility, as this goliath of a building truly can't be missed. And that's just the view from the outside. Going inside takes you to the three-story glass atrium and offers offices with the very best views in town. Don't believe? Come and have a look for yourself.
Spaces K-Road, Auckland, New Zealand
Did we say winter was coming? Might as well make that summer, because the sun is shining bright down in New Zealand. Spaces K-Road is the very first Spaces in the land of ferns and kiwis, and we couldn't be happier. Dig into a unique concept with stunning designs, affordable luxury and creative working spaces, all on one of the city's nicest locations.
Spaces V&A Waterfront, Cape Town
So you're looking for a workspace with a craft beer pub and brewery as a neighbour, located in a historic building with lovely views of the Table Mountains? Well, this is your time to shine. Spaces V&A Waterfront in Cape Town's energetic Green Point area, is an exciting new opportunity to discover South Africa's booming coworking scene.
Can't find the location you're looking for? Check out our locations page for you nearest Spaces.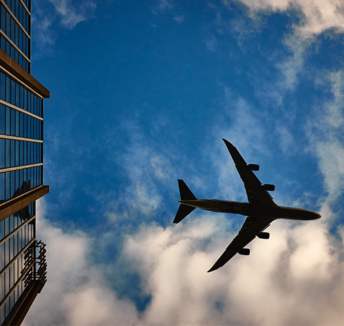 Read now

Around the block at Spaces Schiphol Airport.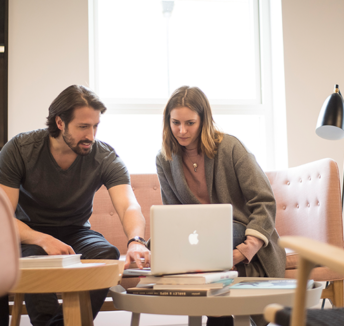 Read now

Why meeting face to face is everything.