Up & Coming Spaces Locations in December 2018
This is the view from one of our new Spaces. Seriously.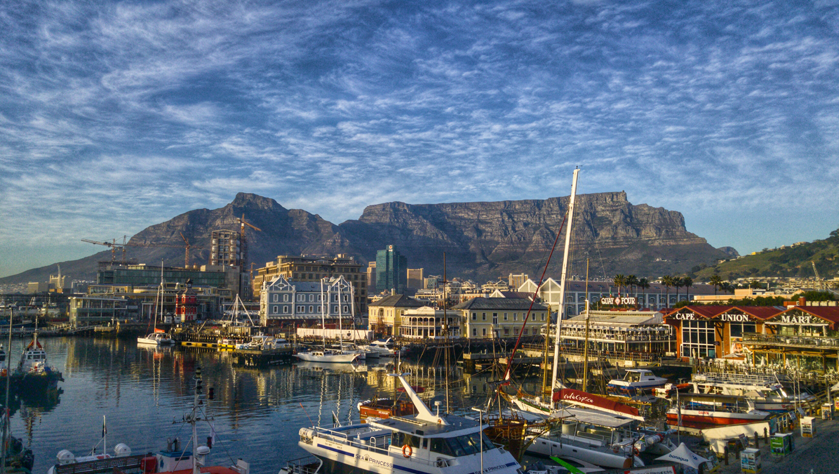 It's the end of the year. The year in which we crossed the magic 100 locations barrier. The year where we celebrated 10 years of Spaces. And of course the year where we solidified our place in the global decor of coworking. And honestly, we couldn't be more proud  of what we've achieved in 2018.
Naturally, each and every year has to end somewhere, so why not end this one on our new beginnings? Because that is exactly what we're going to do. So, without further ado, these are the last Spaces locations to open their doors in 2018 – only to welcome you back in 2019.
Spaces Heathrow Airport, London, UK
Sometimes a name doesn't need explaining. This is one of them. Located right around the corner from the world's third largest airport and the largest in Europe, Spaces Heathrow Airport is sure to set any settling business up for success. Find yourself among the giants of the world, with some of the largest companies in the world as fellow settlers in the business district. Have you fastened your seatbelts yet?
Spaces The Foundry, London, UK
Found in one of London's most fashionable and creative districts, Spaces The Foundry offers a place where you can let your imagination go wild. And the most successful businesses thrive because they are founded on solid ideas, where someone channeled their imagination into a big beautiful business plan. Spaces The Foundry can be that place for you.
Spaces Unirii, Bucharest, Romania
Romania is booming, and that's why Spaces Unirii provides a second Spaces in the country's beautiful capital city. And it's looking to be an eye-catcher alright. With stunning floor-to-ceiling windows, the natural light in this location is just right. Ideal for getting your daily dose of sunlight, as well as for keeping your productivity as high as the building it's located in.
Spaces EUR, Rome, Italy
After opening our gorgeous location in Milan, it was only a matter of time before we expanded our business throughout Italy. Well, here we are. Spaces Eur in Rome, located in one of the world's most stunning cities, is our new digs in the country of wine, great food and a long history of business success. And within the city best known for its architecture, this new place to work sure stands out. And that's not an easy thing to achieve. But you know what they say: "When in Rome, do as the Romans do".
Spaces Gorch Fock Wall, Hamburg, Germany
This location is where the past meets the present, and makes it better for it.  Found in one of Hamburg's old neighbourhoods, Spaces Gorch Fock Wall puts any business right into the center of one of Germany's largest economical hubs. And because Hamburg is known for more than just business, any foodie or city trotter will be more than pleased with all the magic moments this city has to offer as well.
Spaces Wiehle Metro, Reston, USA
Sometimes you find these architectural constructions that just catch your attention straight away. Spaces Wiehle Metro is located in one of them. One glance at the building is sure to mesmerise from the very start. Combine that with the lively buzz of the Reston area, located right outside of Washington D.C., and you've got a great new place to call home.
Spaces Redstone Arsenal, Huntsville, USA
We're going back down south now, with our first ever location in Alabama to open its doors. Spaces Redstone Arsenal is located on a unique site, with the Redstone Arsenal area being one of the most important US military bases today. But it's not just military that found its way to this strategical high ground in Alabama, as it has proven to be a great hub for business as well. With its excellent accessibility and the large number of shops and restaurants around the corner, this is a great place for entrepreneurship to thrive.
Spaces V&A Waterfront, Cape Town, South Africa
When your neighbourhood's advertising quote is "where the city meets the sea", you know you're in for some stunning views. And honestly, that's an understatement when it comes to Spaces V&A Waterfront in Cape Town. The view on the Table Mountains straight from your office, leaves you wondering how an office can possibly be this good. But with the inspiration that seeps into this coworking hub from the surrounding neighbourhoods and the innovative nature of the area, the view is just another part of what makes this place so special.
Spaces Henessy Road, Hong Kong
Last year there were none, and now there are five Spaces to choose from in Hong Kong. And the latest one to open its doors is quite a special one. Spaces Hennessy Road is right in the big city buzz of the Wai Chai area, one of Hong Kong's most prominent commercial areas. Ideal for any business striving to make it to the big leagues.
Spaces Base Fuxing, Shanghai, China
With Spaces Base Fuxing, we're opening our third location in Shanghai, and China. And it's certainly one to watch closely. It's no secret that the port city harbors some of the best business opportunities in the world, and tapping into those opportunities has never been easier than with Spaces. Combine this with the practical and beautiful aesthetics and unique building features, such as the ground floor gardens or the breath-taking rooftop terrace, and you've got the ideal setting for your growing business.
Spaces Makati Arnaiz Avenue, Manila, Philippines
Manila is one of those cities that grabs your attention and makes it hard to let go. That's why after World Plaza, we're now opening Spaces Makati Arnaiz Avenue. Apart from the lovely views of Manila's skyline, this location offers a home away from home in the city's business district. Topped off with cosy interior and light-filled rooms, this homely vibe is hard to find elsewhere.
These might be the last locations to open their doors in 2018, but we're certainly continuing on the same foot for next year. In 2019, there's still so much to be excited for with openings in Portugal, Sweden, Ukraine and many more countries. Check out our locations page for your nearest Spaces, or just to check where you can find us.
Read now

Art of Work - Employer branding done right
Read now

Ending the year with a bang.