These office perks will make you rock any kind of weather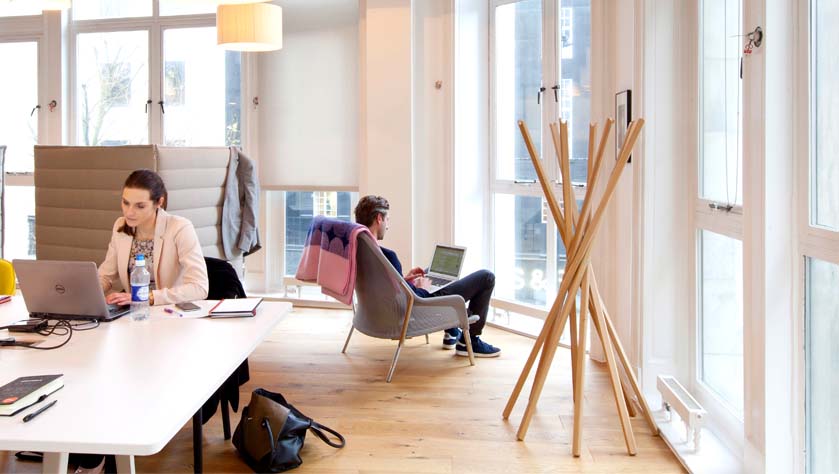 Whether you wake up to a blazing heat wave, or you're about to conquer a snowstorm to get to work – let's just say; the weather can be a bit challenging sometimes. Of course, keeping your employees happy is essential to your business success, but Mother Earth is one of the rare things we can't control – at all. But what we can do, is make sure our employees are the happiest they can be. Despite the occasional heatwave, agitating rain shower and heavy blizzard.
Weatherproof office benefits all over the world
Oh well, one of the best things about working in Spaces is that the working hours are flexible and entirely up to you. So, if hell broke loose on your way to the office and you end up getting soaking wet, nothing is stopping you from saying: let's call it a day, turn around and go home. But, we would prefer you didn't, since we have some pretty awesome weather proof perks at the office, that will – hopefully ­­ still make your day.
With more than 250 Spaces locations spread all over the globe, the weather differs per day and per country. Currently it's summer in Amsterdam, whilst the temperature in Auckland doesn't reach over 12 degrees. Buckle up, because with these office perks, you can rock any kind of weather.
How to keep your cool
Welcome to 'How to keep your cool during a heatwave 101.' Step one: grab your (Spaces) bike and feel that wind breeze on your face while cycling to the office. It will help you keep your cool, on the way. Step two: score yourself an iced coffee when you're entering the building. One sip, and it will immediately cool you down. Step 3: fill up your water bottle with ice cold water from the lemonade tap. And last but not least: it's all about choosing the right spot. Don't sit to close to the window or under the atrium (if there is one) ­­– you don't want the sun on your face. Pick your spot wisely and sit back and relax. Enjoy the nicely airconditioned room. And of course, this goes without saying, go for ice cream during breaks. That's what summer is for.
Your winter office gear
Does this title speak to you? Well, hello winter. Let's put on those snow boots and conquer the crazy weather. Because once you're in, you're always glad you went. And don't worry, we'll get you warm. Go to the coffee bar and warm up to a hot chocolate or a fresh mint tea. Still feeling a bit chilly? Pick your favourite spot at one of our soft comfy couches and snuggle up under a woollen blanket. At every Spaces location there's always a huge fruitbasket calling your name, with all sorts of fruits on it. So load up on vitamins and prevent yourself from catching a cold. Or, go for a warm piece of Spaces' home baked goods.
Let's beat the rain
Of course, you'll know what to do when it's pouring rain and you're about to leave for work. Wear a raincoat and bring an umbrella – what else is new? But sometimes Mother Earth surprises you. And, well, no one likes to sit in wet clothes all day. So, if you're out of luck and it's pouring rain on your way to work, it's time to drive up that body temperature once you get there. If you're in the Netherlands, let's kickstart your day with a spontaneous jam-session in the Music Room. Go drive up that body temp and get those creative juices flowing. The only question left, is: who's going to be in your band?
Better safe than wet? Make sure you minimise your time outside. All the Spaces locations are known for its easy commute; every location is close to public transportation. You can also order an Uber with your Spaces discount or, if you're in The Netherlands, grab one of the eco-friendly electric Mobeazy cars. And of course: don't forget to grab a Spaces umbrella on your way out. But way not wait out the storm? It gives you time to connect with other creative entrepreneurs and catch up with your neighbours.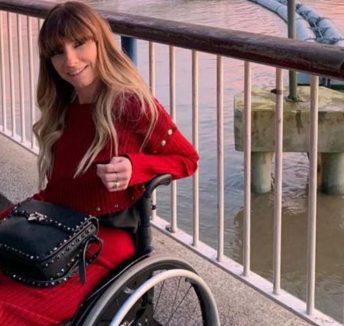 Read now

Spaces Spotlight on: Andrea Schwarz, co-founder of iigual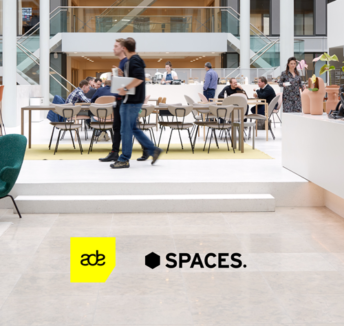 Read now

Here's all the ADE x Spaces events happening in October