The Innovation Summit 2016
The Next Women
TheNextWomen is a community of Investors, Entrepreneurs and Advisers who build formats to support the growth of female entrepreneurs – from startups to companies making millions. Their goal is to advise, inspire and connect a global and local community of ambitious entrepreneurial women specifically on their business needs – online and offline. They provide access to capital, resources and networks, offering our community a support infrastructure critical for success. Why women? Their mission is to show how women participate in business life, what they can do and what they achieve. They hope to inspire other women.
TheNextWomen100 is a top 100 of the most successful female entrepreneurs in the Netherlands. Each year the top 100 is compiled in cooperation with the Committee of Recommendation, based on research and an online questionnaire completed by the nominees. On the basis of selection criteria the hundred most successful entrepreneurs are selected for the top 100. This year, TheNextWomen 100 will be announced during TheNextWomen Innovation Summit on May 23rd, 2016 in Amsterdam. Also, the winner of TheNextWomen Pitch Competition will be chosen, the Women to Watch will be announced and an Innovation Alley opened with the best female innovations. In cooperation with the Dutch renowned magazine Opzij, a special edition will be issued in which the female entrepreneurs are highlighted.
We are excited to announce that Her Majesty Queen Máxima will open The Innovation Summit with a speech on May 23, 2016. In Pakhuis West in Amsterdam, Queen Máxima will give a speech for a thousand ambitious entrepreneurs, investors, and influential women. She will also visit the Innovation Alley and the Pitch Competition. Where she will talk to several of the participants.
Get your seat at the table
We are giving away 15 tickets to this exclusive event for members of our community. A ticket to the Innovation Summit will grant you:
Access to 10+ high level speakers
Access to the best tech workshops
Access to 5 masterclasses
Receive video coverage afterwards
Access to the Pitch Competition
These tickets are on a first come first served basis, so be quick if you want a spot on the guest list of this exciting annual event. Email [email protected] for a chance to earn your place.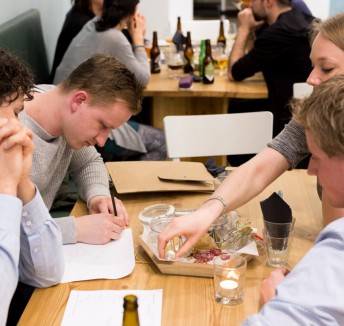 Read now

Entrepreneurs' Pub Quiz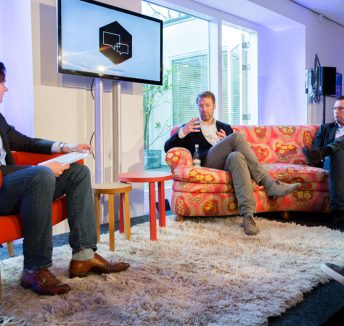 Read now

Talking Financial Disruption