Going the Extra Mile and Beyond
Rogier van Duyn is a 38 year old entrepreneur who started his first company, Mobypicture, 12 years ago. They built a service to posts photos and videos from your mobile phone to websites. At the time they dreamed about building up a million dollar business but the idea came a bit too early.Today the company is doing well. Rogier left Mobypicture after a couple of years and he continued his career at a couple of firms until 2010.
Currently, he is the director of 5 Oceans Media working with large web companies including Binck, Emesa, Neckermann.com and Baarsma Wine Group. He negotiates performance-based advertising deals between the leading media companies and his clients.
Rogier loves both watching and playing sports and he considers himself a bit obsessive about it, following many sports and training on average 9 hours per week. Luckily, he says, he has a girlfriend who supports him and loves sports as well. His latest sports challenge will be taking place in August. He will be participating in the Axtri Triathlon in Norway. Last year he ran his first marathon in New York and it was such a great experience that he decided to cross out another adventure from his bucket list. He had always wanted to do a triathlon, so when when a friend told him about the Axtri Extreme Triathlon in Norway, he instantly knew he wanted to go for it. "The scenery is simply amazing! We will first swim 1,9 km in the Fjords, next we will cycle 98 km up and down the mountains and finally we will run 21 km", says excited.
But adventure is not the only thing that Rogier is after. He is taking part in this triathlon for a good cause. He has been a board member at the Health[e] Foundation for a few years, a non-profit organisation that trains doctors in Third World Countries. When he visited Uganda in 2012 he was deeply impressed by the work the charity does. Every doctor sees on average 1.000 patients a year. The costs for training a doctor are $100 and for this amount you basically help 1.000 people in remote areas. Rogier thought it would be nice to raise money for this charity so he decided to build the website www.5oceanssports.com where you can read all about the race and the possibilities to donate money for this great cause. It starts at €25 per donation. In the first week they raised over €5.000, something to be very proud of.
Working at Spaces provides Rogier with everything he needs. He loves the Spaces concept and he has an office at Zuidas but he admits spending half of his time sitting at the Business Club. He likes the energy there, where he can sometimes pick up stories that are all about building up businesses: "It is a dynamic environment that inspires".
If you want to  get in touch with Rogier check out his website.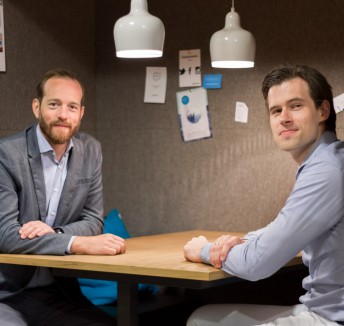 Read now

Powered by the Crowd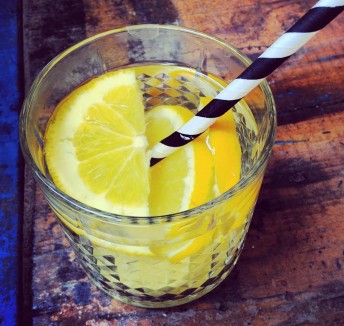 Read now

A Taste of the Local at Spaces Food Market