The Digital Architects
Meet the men that wrote the world's first book on SAP Process Orchestration: Two integration architects trailblazing business management software. Through their pioneering book and encyclopedic knowledge of all things data, they share the secrets of the most effective business management process and information systems integration.
SPACES: Hi John, hi Roberto, can you tell us about what you do?
John: We are the founders of Rojo Consultancy B.V., the leaders in business process automation and integration for companies. We offer consultancy, products and solutions, as well as providing training programmes in business process management, which we give right here at Spaces. On top of that, we also build our own software for SAP ERP that offers businesses of all sizes cost-effective integration solutions.
Roberto: For us, education and knowledge sharing is a very important part of our belief. You can't hold on to your knowledge and try to capitalise on it; in fact the more you give the more you get and our book was written in the same spirit. Our philosophy is to share what you know and develop others through that dissemination of knowledge.
What is your book about?
Roberto: In layman's terms, the book explains to IT professionals and business owners how they can integrate their operational systems and key business processes. It's a comprehensive guide on how to structure these essential business management systems, like Salesforce, company websites, HR systems and so on. If you can imagine a bank working with an insurance company, there is a massive exchange of data between these two business entities; credit card transactions, personal data – but also with products and services between other companies. This huge amount of information exchange with other banks and insurers, anti-fraud, government institutions, is all involved in integration. When businesses expand, they have to integrate.
John: It's all about processes. So, when you think about the processes of an organisation, from ordering products to measuring sales, that whole chain of information can be taken care of. Most importantly, the business can observe everything from the dashboard which makes all of the data easier to analyse, and from there you can strategise better. You can react to the information your are receiving and make predictions based upon that. It's this visibility that allows fast intervention: Imagine a process that takes ten steps, you have an insight into each of those steps, you can see if all of those steps are working as efficiently as possible, and if not, you can make changes to those steps to improve the overall process.
Your book is the first of its kind, how did you come up with the idea?
John: I have a background in computer engineering and artificial intelligence; specifically in data mining and inference, or prediction; writing software which can learn and adapt to the demographics of their customers. I then moved from being an SAP developer to integration, in which Roberto and I are both specialists. We like to think of ourselves as architects; we are building things.
Roberto: I have more of a technical background, designing computer chips and programming software in different computer languages. We established our company with a specific focus on integration, and we can integrate "any to any", whether it's human to human, human to system, or system to system. We're a relatively young, growing company with global customers. The good thing for us is that it's not just our work, it's our passion as well.
John:  I've been dreaming of writing a book for a long time. We were approached by SAP Press to write this book and we accepted the challenge without hesitation. We had to work through all of the components because it's a complexed thing to try to explain. Our book is a complete, step-by-step training guide with practical examples and downloadable exercises.
Running a company and writing a book must have certainly been challenging. How was this experience, for you?
Roberto: We both have families, we both work full time, but we thought now is as good a time as any! It really helps that this is not just a job for us, but our passion in life. We really love what we do, so this experience has been nothing but complete enjoyment. Yes, there were difficult times, but the fulfilment of holding our published book in our hands makes it all completely worth it.
John: We have been a tenant of Spaces since 2012. The unique co-working ecosystem here really suits us. We really took all aspects into consideration here; the space, the energy and creative inspiration. We wrote most of our book here and in a way, Spaces has contributed to the writing of this book.
Roberto: It took just a year to write, writing mostly in the evenings and weekends. It was such a wonderful experience being out in the field with customers, writing down their experiences and being able to express them through the solutions we offer in this book. All across the world there are potential readers and people are telling us that it was really needed. Just this morning we received three copies of our book from South Korea to be signed and shipped back. It's a great feeling knowing that we are helping to develop people and their businesses across the world.
Any last thoughts?
John: We are always searching for bright people to join and share with us. You spend a minimum of eight hours a day at work – what a pain if you don't love it. We would love to hear from any people who share this approach to what we do. Reach out and connect with us, and who knows what we can do, together.
More information about John and Roberto's book can be found here.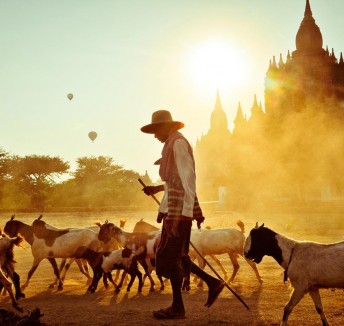 Read now

The Power of Photography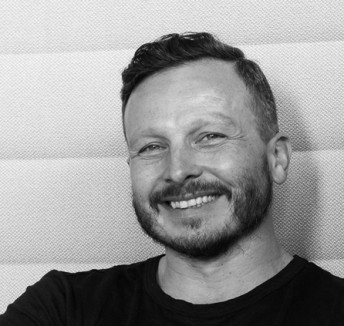 Read now

The Spiritual Tradesman