The Cuisine of Queens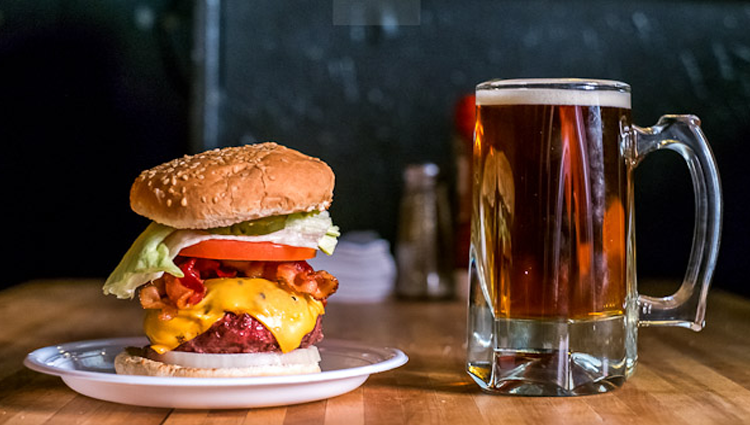 Perhaps the biggest secret of New York: you won't even have to leave Queens to get a taste of what cuisines around the world have to offer. Even Long Island City got its culinary perks, you know.
We don't make this stuff up. It's actually Joe DiStefano who told us this big New York secret over lunch at Manducatis Rustica – this fantastic old school Italian family restaurant at Vermond Boulevard. DiStefano, a long time Queens resident, is a culinary writer and organises food tours (roughly) along the route of the 7 train. He feels strongly about Queens offering everything one could want, food wise: 'There's great Thai in Elmhurst, wonderful Chinese in Flushing, you go to Jackson Heights for Indian food. I could go on: Philippines, Tibetan, Nepalese; it's all right here in Queens.'
At the moment, Long Island City is feeling the burger-vibe, according to DiStefano. From the outside it may look like an abandon toy store, but you can actually order a great cheeseburger with Russian Dressing at Petey's, Long Island City's own In-N-Out Burger clone. Or fix your burger (and beer) crave at Corner Bistro, who opened a branch here in 2012. Their eight-ounce eight dollar Bistro Burger, made from a blend of chuck, sirloin and top round, served with American cheese and crispy bacon, is famous for a reason. Burger Garage serves a very unpretentious, very good burger too.
Furthermore, French bistro Tournesol servers 'just great food, without trying to change your life', which is great for your typical after work-hunger. Jon Braun Smokehouse is a great Kansas City style BBQ joint. Ukrain born Alex and Natasha Pogrebinsky give you a taste of the East-European cuisine in Bear. When Mu Ramen popped up, it was quickly awarded by The New York Times as the place with the best ramen in the entire New York City area, after which Mu Ramen decided to officially open a restaurant.
There is however a restaurant in particular that kickstarted Long Island City's culinary cool: M Wells. M Wells started as a breakfast restaurant in an old diner car right next to the Hunters Point stop. They left the burnished chrome accents, countertop and stools untouched, and started serving outlandish dishes. Soon, it started to serve lunch and dinner and lines were forming from around the corner. DiStefano knows why: 'M Wells was a first of its kind. I remember dishes like oatmeal with foie gras and Canadian maple syrup, and the roasted Peking Duck with hoisin sauce. They were famous for their Bi Bim Wells, a take on the Korean Bim Bap. In Long Island City, M Wells really was your only choice if you wanted to go out for some great food.'
Their landlord realised that too, and he noticed the long lines each week. So he raised the rent and M Wells closed down. In 2012 however, husband and wife Hugue Dufour (chef) and Sarah Obraitis (manager) re-emerged with their M Wells dinette, inside MoMa PS1. Served in a class room like-setting, some of their classic dishes like the Bi Bim Wells or the Spaghetti Sandwich, are back.
The dinette turned out to be an appetizer for the actual comeback in 2014, when M Wells steakhouse set up shop in a former Long Island City garage.
Contributed by Rens Lieman.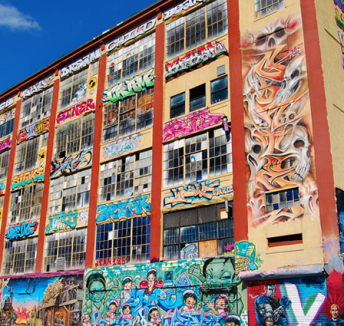 Read now

In the New New York; a hub for contemporary art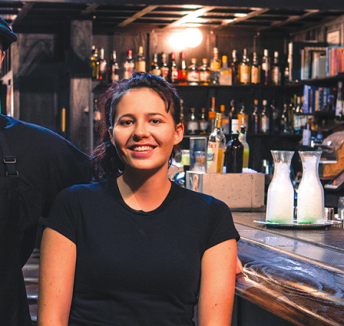 Read now

Frontrunners of LIC's Cocktail and Coffee Culture