A strong employer brand will create a great place to work
Every company has an Employer Brand, unfortunately, not all Employer Brands are as strong as they should be. It can be defined as being the way in which your employees view and value your business as an employer. A good Employer Brand is important, it will keep your company healthy, it will attract the right talent and it keeps your retention levels high. Not only that the ultimate reward for any company are happy and healthy employees who find your company a great place to work.
What does it take to be a great place to work?
Here are the top 10 tips we can share from expert recruiters, HR pro's and employer brand specialist..
Do things your way
Small companies have to find ways to win the war on talent. Try to speed up the interview process to stay ahead of the competition. This results in a fast time to hire.
Get to know your target personas
Create target personas for talent you wish to attract to the company. It's important to get to know who you want to attract. After interviewing high-performing people within your company to find what's important for them in work, you can start building on those leanings in every phase of the hiring cycle.
Quantify your feedback
Ask rejected candidates to fill out an online survey around what they thought of the interview process.
Employees are the best brand ambassadors
They can tell the brand story better and are more credible. Put a lot of work into engaging staff by offering opportunities to learn and develop within the company.
Get your platform to work for you
Use all the media or platforms you're known at and make it work for you in terms of branding and recruiting.
Analyse online behaviour to find the perfect job
Find and agency that can help you in finding candidates based on their online behaviour and hyper-target these people with the right job ads on social media, Google, and beyond.
The analogue interview system is unfair and inefficient
Recruiters need to reject the old ways and embrace change. The current interview system is based on bias and assumption. If you include gut feeling in decision-making, the chances of making the right hire are much lower compared to a decision based on objective data.
Embrace marketing lessons and data
Recruiting is marketing – It's the art of engaging and connecting people.
Recruitment will be become (almost) automated
A lot of things will be automated  – why not a big part of the recruitment process.
Recruiters will become coaches
Walter agreed that the role of recruiters will change with automation, making more a space for human creativity at the end of the process. Maybe as counsellor offering career advice.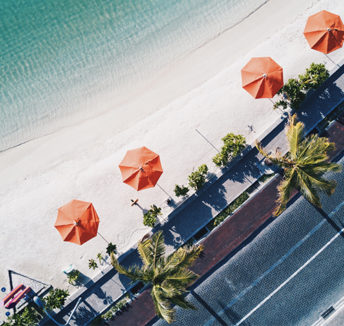 Read now

Beach better have my business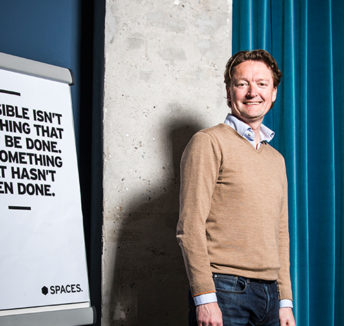 Read now

A collaborative mind and a business brain: Martijn Roordink