Spotlight on: Silje Fredrikke Sundt, GM of Spaces in Oslo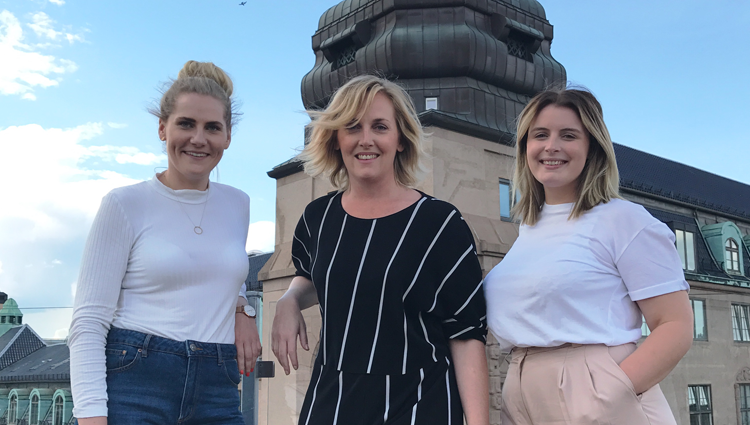 Hi Silje, it's so great to have a moment and get to know you better. We know how busy you are with the new opening of our first Spaces in Norway, in a great building in the lovely city of Oslo. Can you give us a short introduction about Spaces Kvadraturen?
Spaces Kvadraturen is located right in the middle of the city centre, in the oldest part of Oslo. The area is now coming to life again, due to the massive development in the harbour area. We are 5 minutes away from central station, the Opera and the new library and Munch museum, the latter are now both in development. It's an old building dating back to 1890, with a lot of character and charm that we've done our best to maintain while transforming it into a modern facility. We have both a gym, a beautiful atrium and an amazing rooftop terrace, so we can't wait to welcome our members!
Can you tell us a little bit about what you do and how you got here?
I've always been drawn towards opportunities that mix business and culture, and where I can create room for people to meet. I've worked within the event industry for several years, doing everything from fashion shows to conferences. I also worked in the first and largest co-working spaces in Norway, where I got an insight into the  growing entrepreneurial community in Oslo. I really feel that all my previous
experiences are beneficial in my role as General Manager, and I'm really happy to have been trusted with the responsibility of opening our first Spaces.
What do you look to for inspiration?
People inspire me. I get so impressed with people who don't play it safe, but follow their need to create and risk everything to realize an idea or follow their passion. I like to surround myself with lots of different people, and I think that's why being part of Spaces suits me so well.
What are the essentials you need to do your work?
My team. I love it when you find a rhythm of working together in a team with different personalities and experiences that complement each other. Challenges seem smaller when you have a team to rely on, and sharing the sense of accomplishment is much more rewarding. I'm so glad that I've found such great team members to join me on the Spaces journey.
Are there apps, tools, or software you can't live without?
Evernote is basically my memory, and I really like Teamwork for working together. I use apps for everything in my daily life, from taking the bus and picking up a city bike, to listening to music and binge-watch series on HBO.
What's your superhero skill?
I asked my friends about this, and they all agreed that I'm incredibly good at sleeping. Maybe not the perfect answer, but it's true, I can sleep anywhere at any time. It takes a lot for me to get stressed, so I'm quite good at switching off and relaxing. It comes in handy with a busy schedule to be the queen of power naps.
What's on your playlist right now?
I'm going to the Øya festival for my birthday, so I'm preparing with Feist and The XX on my ear while working. If you're planning a visit to Oslo, I recommend coming in August and attending the festival.
What's the best piece of advice you've ever received?
To accept the things I can't control. It's so easy to use energy and worrying about the wrong things and what could happen, then it is much better to focus on what you can change.
What does the 'community feel' mean to you?
A sense of we. Of belonging. And that the whole of the community is greater than the sum of its parts.
For Spaces, coffee is very important. So now that you've started working at Spaces, what's your coffee of choice?
Espresso Martini
Thank, Silje!
If you want to meet Silje and her team, Anna Erika & Ida, Spaces Kvadraturen will open its doors in Oslo from August 1st. A great reason to visit Norway, and keep in mind, a second Spaces will open in Bergen (Norway) very soon as well.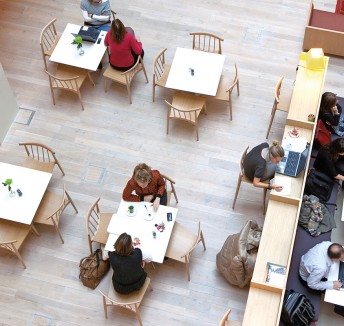 Read now

Tel Aviv: Over 100 years old and still kicking.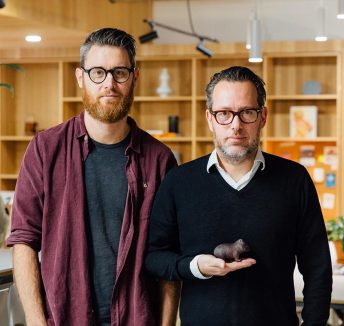 Read now

Spotlight on: UNKL, a brand and design consultancy