Spice up your office social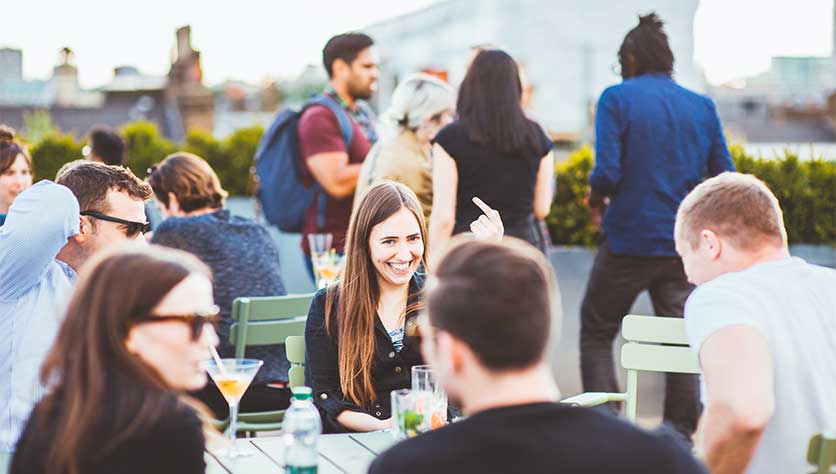 As the month with the most office socials has past, and we'd like to think Spring is almost in sight, we reckon it's time to spice up your calendar by giving you some inspiration for office socials.
The classics
Even though you and your colleagues might have tried these office socials already, there's nothing wrong with the classic office socials. In fact, we love them. Organize a bowling competition, have a delicious (rooftop) barbeque, play a competitive baseball game, show your general knowledge at a pub quiz, organize a football game, play crazy golf or solve ingenious puzzles at an escape room.
The sky is no longer the limit.
In over 45 countries in the world, there's a very exciting office social you can arrange. There's one catch though: you cannot be afraid of heights. This experience is for a group up to 30 people, so make sure to sign up as quick as possible. In countries across the globe, you can have a classy dining experience, at 50 meters altitude. The best part of this experience is that you the dinner is customizable for every client. You can enjoy the breathtaking views with a cigar whilst enjoying a performance given by French Cancan dancers or even get married while you're up there. Check out there website here, for the first step to an unforgettable experience.
Winner winner chicken dinner
Fun and great team-building activities are usually built around sports. Therefore we advise to go big with this one. Organize an all day (or all weekend, if you're part of a big company) filled with sport events. Get out the competitive side of your coworkers by organizing team sports and make sure there's a prize worth winning. Also, it can be fun to make the winner a group instead of a single person, as it's an office outing which you do with coworkers after all. Can't decide which activities to choose? Here are a few sports which are usually a big hit for your office outings: field hockey, baseball, foot golf (yes, it's a thing) or our personal favourite: beach volleyball. Get out there and win.
The office socials mentioned above not your cup of tea? There's usually many team-building events or other inspiring events at our Spaces. Check out all events at your Spaces of choice here.
Read now

3 tips to help startups and small businesses grow website traffic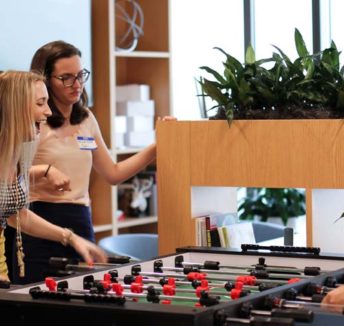 Read now

7 Reasons to Network and chill.