Spaces Spotlight on: Sonya Ben Ammar, Community Sales Manager at Spaces in Düsseldorf
Amidst the buzz of Düsseldorf's historic Altstadt, you'll find Spaces Andreas Quartier and its dedicated Community Sales Manager, Sonya Ben Ammar. Having been at the forefront of Spaces' launch in Germany, Sonya knows, lives and breathes the Spaces brand. High time we had a chat with her about her, her job and what makes her work.
Can you tell us about yourself and what you do?
My career started in 2009, when I moved from Flensburg to Cologne to do an internship and start studying industrial engineering. Unfortunately, after three years I was forced to cancel my studies. At this time, I did some casual work for Regus on the side and decided that I'd just start working full-time instead.
A few years later, I received a job offer that I couldn't resist, so I quit my job and started a new one as a broker. This was a tough time for me as I was working alone in my home office all day. I soon realised that I needed more social contacts in my work life. That's why nearly two years after quitting at Regus, I talked to my former Area Director – who told me about Spaces and that they could picture me as Community Manager. Well "Hi there"! I was so excited about this new Brand and all the differences that can be made. So, I went to Amsterdam for the first time and I experienced something absolutely new and so precious. I was part of the market opening in Germany when we opened the first Spaces in Düsseldorf, where I am still based today. I want to spread the spirit, this unique way of working and this open-minded thinking.
I think that work experience, a lot of effort and having the right motivation can be the first step into becoming successful at your job, even without any diploma or apprenticeship. I have learned so many things in this time, but still I never forgot about university. That's why I decided to combine work and studying. As of last March, I went back to university to get my Bachelor's in International Management.
What inspires and motivates you on a daily base?
No day is like the other. Even if you have your daily to-dos and routines, people are always in a different mood and sometimes I feel like I can lift them up, motivate them and to connect them all together. To see how their business is being driven forward and to witness their ways of achieving this. We meet up for lunch and we are like a big family. This makes welcoming new members and tenants such a great gift. And working with my team is a great experience as well. I love the powerful bond that has grown between us all. I think that this connection is what I wish to see and experience in every Spaces, in every Community, in every Team. It has become a passion which drives me and motivates me to give it my best.
What makes Spaces a great fit for you?
It is really difficult to spread the free spirit sometimes, but after visiting many events, experiencing own events, seeing my network grow, and being able to participate in the market opening of Spaces in Germany, I have truly embraced it. Spaces is a real inspiration in art and design, rethinking my own way of living and the way I work and handle stress. My personality has developed a lot and hopefully, I will continue to experience and develop on my journey here.
What's the best piece of professional advice you've got for others?
TALK TALK TALK, CHAT CHAT CHAT, CONNECT CONNECT CONNECT, HAVE FUN FUN FUN.
Well. The best advice I could give to anyone is to connect with the community, to talk to them, have interest in what they do, visit events and the most important thing: Enjoy every minute of this exciting journey.
Sonya's inspiring way of working is something anyone can embrace. Don't hesitate to find her for a cup of coffee and a chat at Spaces Andreas Quartier.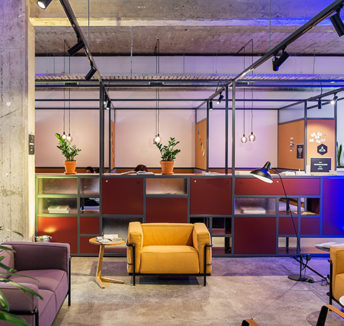 Read now

Spaces embraces Australia's coworking boom and opens first location in Perth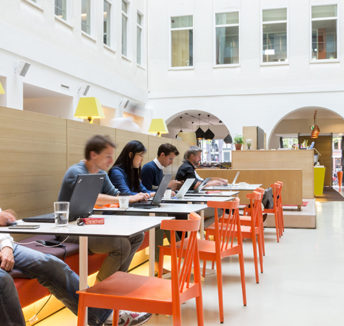 Read now

Forget business attire. At Spaces we want you to dress like you