Spaces Spotlight on: ZenCode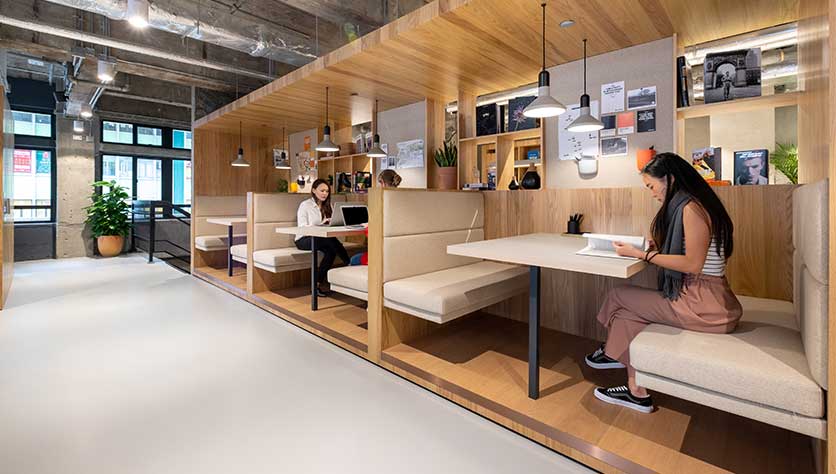 ZenCode Technologies is an IT developer with 80 employees all around Asia. It helps companies to transform digitally through consulting for cloud and mobile application development. They're realizing this with a strong team of experts in data analytics, cybersecurity solutions, natural language processing and machine learning.
Headquartered in Singapore, ZenCode is also present in the Indian cities of Chennai and Bengaluru. In less than 5 years after its establishment, they've already provided their services for a number of multinational corporations and government entities including AON, DBS Bank, Telstra, Toyota and more.
In early 2018, they expanded their footprint to Hong Kong. Starting off with only three people in the Hong Kong team, they looked out for an office space that provided the usual hardware, but also let them establish a connection to the local start-up community.
A Balance of Flexibility, Proximity and Privacy
Like ZenCode, many scale-ups rent flexible workspaces, rather than using traditional office spaces for varying reasons. Flexibility is one of them – it is often difficult for a rapidly growing company to forecast its team size in 2 years. Rather than committing to an inflexible, long-term lease, opting for pay-per-use services offers a more cost-effective solution.
ZenCode's search for the ideal coworking space in Hong Kong had not been easy. Benson Lau, Sales Director of ZenCode Hong Kong, and his team have temporarily stayed at other co-working offices before moving in to Spaces. A downside to was that the other spaces simply offered one big area for coworking, with offices all around it. The chance of expanding their network was quite large, but these spaces lacked a private place for confidential work. Not ideal for a company looking for a perfect balance between public and private.
The lack of privacy in most flexible working spaces has been a deal-breaker for a lot of companies, including ZenCode. Most scale-ups require a wide range of facilities that offer certain levels of privacy in addition to mingling opportunities. "Spaces feels like a good balance between the two," says Benson. He is especially impressed by the functional design of the booths at Spaces, "those meeting booths, clients always say it's a great place to discuss things. Even though they're exposed, the walls still absorb all the sounds."
The Little Things that Matter
In addition to offering the ideal workspace, Spaces' Community Teams take care of all that is necessary for tenants to focus on their business. This includes delivering a range of community events for tenants to connect and grow. Within a few months, Benson and his team have participated in activities ranging from networking events, to start-up conferences as a part of the Spaces community. Taking this a step further, the Zencode team has even initiated their own community event – a pizza party – with the Spaces Community. "This team at Spaces is almost like my extended colleagues. Give it a few more years and maybe they will be extended family," said Benson.
With a Spaces membership, members enjoy worldwide access to all 3,300 IWG locations. At the same time, this means that local users would also have the chance to meet like-minded business travelers. For Benson, this brought about valuable exchanges with potential business partners and friends from the other side of the world, in Brazil and Australia.
"There are lots of co-working spaces, but few look beyond the space and connect with the people in the space," said Benson. He added that his team has enjoyed the camaraderie that the Community Team has given. After all, making tenants feel at home is Spaces' priority and promise.
Want to join a global community and thrive among like-minded individuals? Check out what we can offer right here.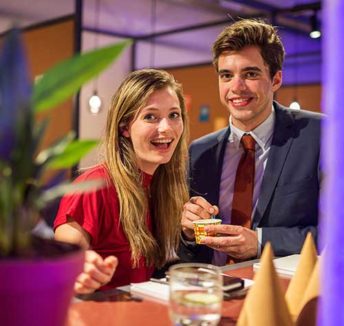 Read now

What's happening at Spaces in week 17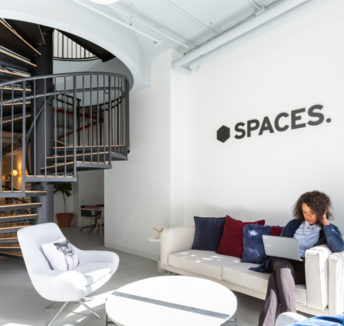 Read now

Spaces enjoys rapid growth in Seattle