Spaces Spotlight on Federico Eines of Youshow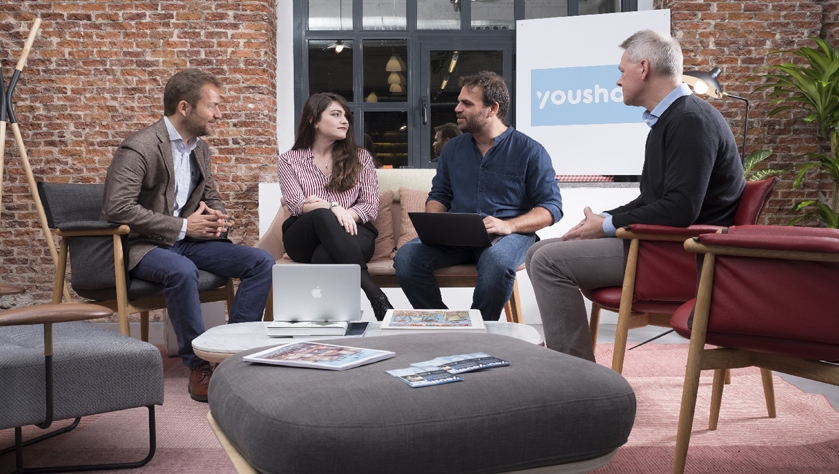 In 2012, Federico Eines thought that shared video content could turn into more than just a memory. Six years later, working from an office at Spaces Río in Madrid, he is the director and CEO of Youshow, one of the most promising start-ups in Spain.
In short, what's your business about?
Youshow was born from the feeling that people's habit of recording and sharing videos could be formed into an advertisement channel.
Back in 2012 this was a one man's job: I did the recording, editing and went out looking for clients. The first serious project landed in 2013, during Madrid's gay pride, where I managed to sell videos of the parade to shops and other businesses of the neighbourhood. It was so much work that I did not sleep for 3 days in a row.
Thanks to a couple of investors who believed in the project, the team has grown to 6 people and the technology behind the App now capitalises content (recorded and shared videos via smartphones) as an immediate and global advertising channel.
The office at Spaces Rio is your first real one. What's inspiring about it for
you (and your business)?
We have been part of Spaces since it first opened in Madrid and it's great. Our first office before that was inside the university campus, but it was time for us to leave the nest. It's so stimulating to work alongside other companies doing different things. We are not only inspired by them but we also collaborate with them on some projects. The combination of a friendly staff with inspiring companies makes this an excellent human group: the "office" has turned into being a second home.
Have you ever used Spaces abroad?
Yes, I have! And it's great! On top of the services from Spaces Madrid, you can travel and always work at a Spaces locations in the city you visit. I did that in London some weeks ago, you just swipe your card, open your laptop and you'll have a familiar space to work from. It feels like you belong to something and somewhere.
How is Spain, Madrid specifically, changing in regards to start-ups?
It's getting better, but definitely not there yet. Startups are this century's phenomenon and it's fair to recognise that the Spanish market has grown fast during the past few years, parallel to the rest of the world.
However, it still has a long way to go. Ideally, it would be great to have a national future project, which could boost private national investments and a feeling of community and of belonging to a common venture.
Startups are the future, I see them as transnational entities who speak the same
language and have a similar understanding of reality.
Special thanks to Federico Eines, CEO of Youshow for his time and good energy and to the Spaces Río Community team in Madrid.
Read now

Consistency is Key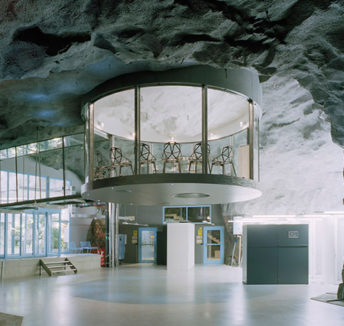 Read now

An ode to a wacky workplace