Spaces Spotlight On: Heidi Biney, Spaces Brand Manager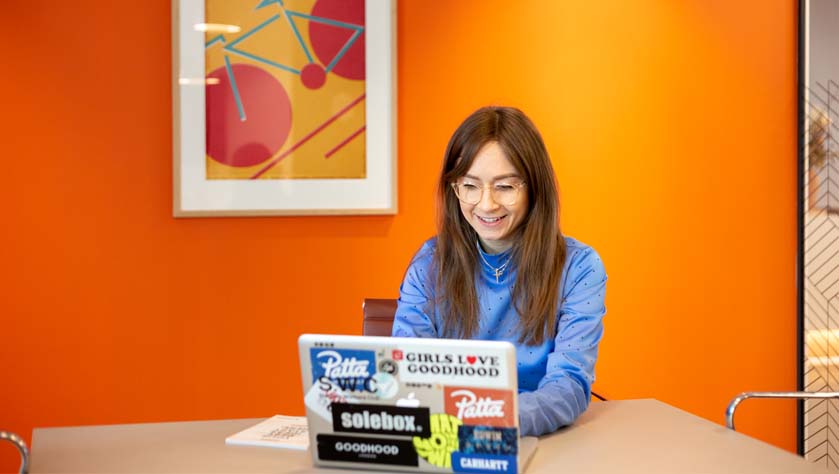 Can you tell us a little bit about yourself and your journey here at Spaces?
I'm Heidi. I began my time at Spaces as a digital marketing intern. When I first joined, there were only roughly 15 locations listed online, and this grew to over 50 by the end of the 8 month internship. So it was a busy period, with a lot of rapid growth, which was interesting. The internship gave me the chance to really understand the brand, its values, and the overall experience. Community values were also important, which also led to my role developing in other ways. I've always maintained that the Spaces brand is a feeling. It has to be understood, which is something that can't always be taught.
Post internship, I moved back to my hometown of Sheffield. At the time, the concept and feeling of the Spaces brand was pretty new to our British outposts, so I took it upon myself to help our Sheffield location and those close by get up to speed on the brand and try to teach that feeling. I was mainly working in operations but I also helped set up a few partnerships. Our location in Sheffield was probably the first in the UK to capture all the Spaces aspects that the locations in the Netherlands have, so I started to spread the word across the UK. Now my role has evolved again, and I am now a European Brand Manager.
What's your relationship with the brand?
Well I think my relationship with the brand is started from the fact I appreciate nice things and love it when something is well thought out. Spaces has both of these factors. Everything is thought out really nicely; from the way the areas of work flow, to the nice finishing touches on the bookshelves. The witty comments you see on our collateral and just the way they go about things. Literally everything Spaces does has a nice reason behind it. Where my previous role was more about the fine details, and attributing to the Spaces 'feeling' my role now is to ensure that 'feeling' is reciprocated in different countries and cultures. There's much more to us than meets the eye. Like with anything, you don't know what's going to happen until you try it, so I've learned it's a trade off between nice ideas and how they actually work in the real world. And if they don't, well what can we do instead or how can we make it happen?
If you had to, how would you describe the Spaces brand in short?
Subtle, timeless, and homely.
And as a brand manager, how do you maintain the balance between brand standards and guidelines?
This will always be a battle in any role, especially if different departments have different priorities. Spaces is a really flat structure though, so I like to ask questions and help where I can. I find it important to understand why someone wants something in a certain way or why they can't. That way we can meet in the middle and then it's as mutually beneficial as possible. There's always more than one way to achieve a goal.
We can imagine that countries and cultures affect your role as well, how does that play out?
I think knowledge is power – so in this instance, the more our teams and our members understand the brand, the better things work. It's especially important in new countries and cultures that we're clear about how we want to be perceived. Of course we're popping up everywhere now so there's an overload of different cultures. We like to be flexible though so we're always open to the opinions of our teams to see if we can work around things. Maybe ask me again in 6 months time once I've explored Southern Europe and I will have learned a lot more about how to tackle cultural difference. I think what's important to remember is that Spaces is supposed to make us feel at home, so we don't want to enforce an environment on a culture that they're really not comfortable with.
Having worked in the Netherlands and the UK alike, what are the most obvious differences?
Good question! I think as a culture the Dutch are a bit more laid back and free flowing, and you really feel this in each Spaces location. In the UK, it's more of a new concept, so not everyone is used to this free way of work. This means we just have to remind people a little more that they don't have to sit in their office all day. It's also common for companies to operate as a really flat structure in The Netherlands. In my experience of working for or with UK companies, we've still got a little work to do to make work structures more flat, but I think it's really beneficial.
Can you share some absolute dos and don'ts for your role?
Do be yourself, this is important for our brand
Do ask questions – what's the worst that can happen?
Do be friendly
And…
Don't dive in at the deep end
Don't expect changes to happen instantly
Don't give up on an idea or concept if it didn't work out initially
Finally, what's the best piece of advice you've ever received?
I think the best piece of advice I ever had was actually a quote from Steve Jobs that my old boss said to me, but I hadn't heard it before. 'Stay Hungry, Stay Foolish.' It's taught me that you can still work hard and push for things without taking yourself too seriously. It's important to have fun at work, especially at Spaces because that's why we do what we do. (And that I will indeed always be hungry… is it lunchtime yet?)
Check out our other articles and our other spotlights on our staff and residents here, and get inspired.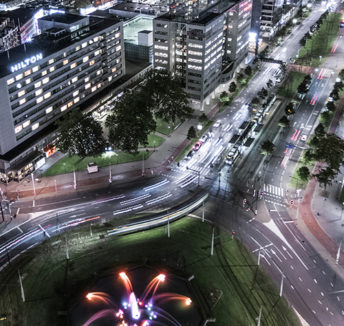 Read now

The myth behind the CEO lifestyle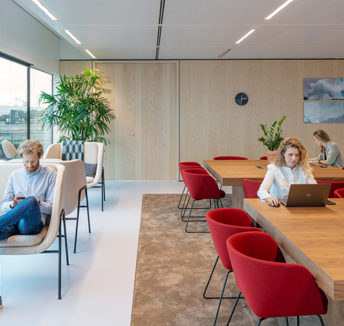 Read now

How to find your off-switch: you don't always have to be 'on'