Spaces Spotlight on Fabienne Filbry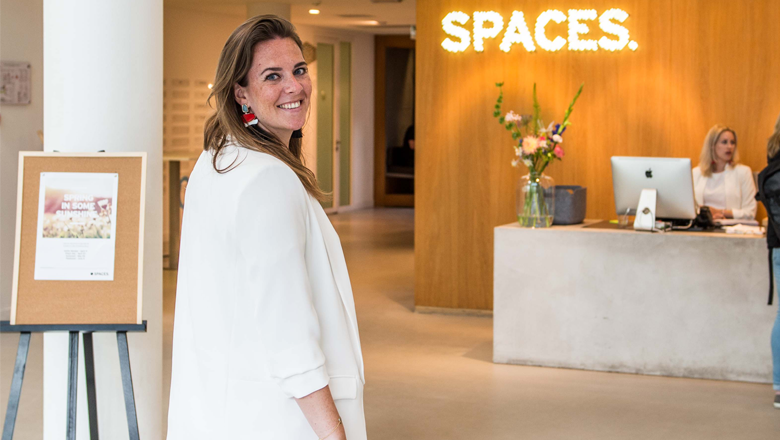 We meet up with Fabienne, who works as HRM/Operations coördinator at Chiever, a legal firm specialised in brand protection. Fabienne has been at Chiever for four years now. The company is one of the longest staying tenants at Spaces Zuidas in Amsterdam.
So Fabienne, what you are currently working on?
As HRM/Operations Coordinator at Chiever I focus on everything regarding HRM. Also I am partially responsible for several operational aspects like IT and facilities. Because of these different aspects my job is very versatile and no workday is the same. We recently finished all the HRM meetings (appraisals) and at this point it is my responsibility to work these out in one overview report. This way management has a clear view on all the issues and has insights into what's going on within the organization.
During the day there are several issues that I am working on. These can variate from administrating leave of absence but also looking into retirement funds, insurances and other HRM related work. Besides HRM I am also partially responsible for the operational aspects. I handle IT related queries but also the social part of the company, like taking care of all our events. For example we have our annual trip but also the Christmas dinner and other, more frequent, events.
Currently, management is working on a  new company strategy for the upcoming years. An important part of those plans is the HRM aspect, how should the team look like in the next few years? As part of the HRM team I am involved in these plans.
Describe your way of working
No two days of mine are the same. My day can be quite chaotic and hectic even though I have a very organized and structured personality. In my line of work not a day goes by without 'ad hoc' situations which need immediate attention. Because I am the first in line for all internal issues my colleagues often address me throughout the day. This variates from facility issues to HRM conflicts. Luckily another colleague is responsible for the execution of the facility issues but a lot of things, especially HR related, need my personal attention. This contributes to a very hectic day in which I get pulled away from my desk a lot, but at the same time it makes my work very versatile. Because of these regular interruptions I need to work with a daily to-do list. This way I can keep overview and keep clear view on my priorities.
At all times, I work for and with people, that is what I like about my job. My colleagues are my customers, this makes the communication with the customer quick and efficient. Because of this position I am the middleman between employees and management, that is a very interesting role.
Tell us more about your daily habits/routines
Cooking and food is one of my passions in life, therefore, to be honest, my daily routine revolves a lot around food. Whether I am at the office or at home, my day can be divided in timeframes from one meal to the next. I start my day with breakfast at home and a cup of coffee in the train to work. Once I am at the office I start with checking my mail. Then I create my to do-list.  In the morning I like to have a healthy snack, I have new addiction; coconut yoghurt with homemade granola and some fruit. At about 12:30 we have our company lunch.  We take it very serious that people don't eat lunch at his/her desk. We find it important to get away from the desk and it contributes to the group feeling to have a break together.
After lunch I usually take a walk outside with some of my colleagues to get some fresh air. We work inside all day, sit at our desks in limited space. Therefore we encourage people to regularly get some fresh air and move around.  We are planning on moving to a different space within Spaces this year. When that happens we will also focus on plants and other ways to improve the quality of the air supply in the office.
Usually I go to the gym with my sister but the past weeks a few of my colleagues and I attended a new workout Barre, organised here at Spaces. I try to have dinner with friends at least once a week. Most of them live in Amsterdam so that's easy after work.
Every Friday we have our Chiever afternoon drinks, we call it "Perensap". It's always fun to end the week together. My weekends are usually filled with dinner dates with friends and family.
ANd what about your Passions, interests, likes inside and out of work
My passions and interests revolve a lot around people. What I like about my job is that I not only work fór people but I also work wíth them. I can help people with what they need to do their job as good as possible, but also contribute to them being happy with their job and workplace. I can contribute to solving issues or help people accomplish their goals and plans. I believe it is very important to communicate, whether it is a negative issue or a positive one. Verbal encouragement is very important to keep people motivated and ambitious. Therefore we always try to keep people informed, encourage them and listen to them. This is of course a goal in which we still grow as a company.
Outside of work I love to be social. I come from a warm and culinary family. We love to be together and eat and drink together. I really like to cook for my boyfriend, my friends and my family. I always try to serve something slightly different from a regular daily dish. My friends encouraged me to start my own Instagram food account. Here I share my ideas and creations. It is always so much fun when people are enthusiastic and I love to share recipes. I enjoy being "the host", have my friends and family around a table full of food and drinks. Besides cooking myself, I love to go out for dinner. Since I just recently moved to Utrecht (after living in Amsterdam for almost 11 years) my boyfriend and I try to make it a regular thing to explore the restaurants and bars in the city.
Also I am a big fan of traveling. My boyfriend and I just came back from the  Philippines. I'd been planning this trip for weeks prior. Where do we want to go? What do we need to see? Where do we want to stay? These preparations are a big part of the fun for me. I love to explore the world, see new places, meet new cultures and of course, try different food.
How you stay motivated, inspired throughout the day?
During the day a have a lot of different jobs to do. Because of that way of working I try not to get stuck in doing one thing for too long and work as efficiently as possible.
Recently I successfully finished a HRM course (ICM) and I learned a lot of useful and essential things I can use with these plans. I like to keep developing myself and learn during my career, inside and outside of Chiever. This keeps me motivated and enthusiastic.
And what are your goals for the future?
My goal for the future is to gain experience and knowledge regarding HRM. Maybe be involved in guiding and coaching people in their career. Be involved in the whole HRM process and provide a stable and wide knowledge on which I, but also Chiever, can count on.
I really hope to still be traveling, perhaps with my own family. And of course I will still be cooking. Hopefully create my own dishes and maybe even, one day, publish my own cookbook.
You can follow a day of the life of Fabienne on our Instagram Story very soon. Check out our account.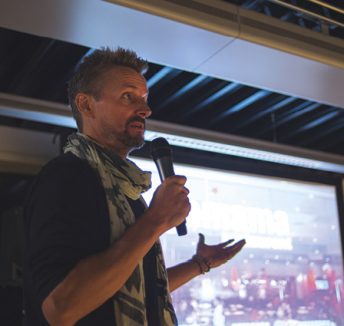 Read now

PechaKucha's Magic Format.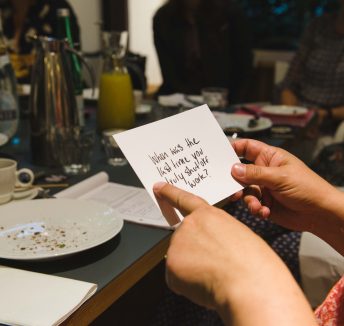 Read now

The First Boss Ladies Brunch