Manhattan move over: Santiago's 'Sanhattan' is the new innovative hub of South America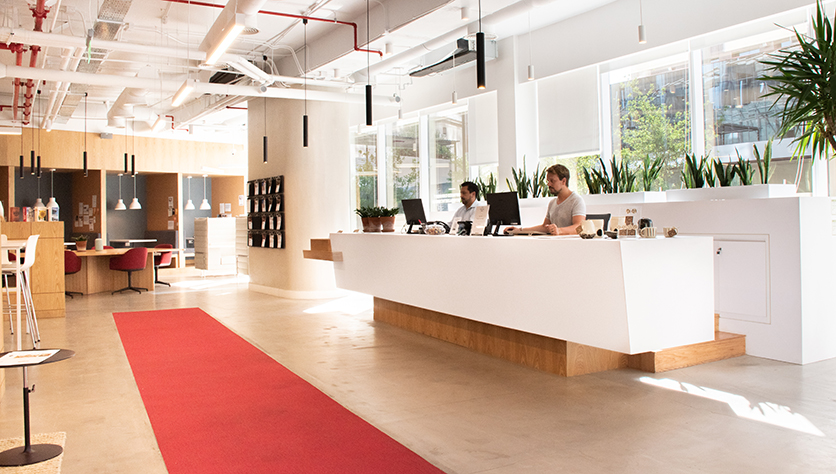 Located in Santiago's upmarket 'Sanhattan' district, Spaces Apoquindo is the second branch to open in the Chilean capital. As Santiago's coworking scene continues to rocket, Spaces is opening of a new location in the Las Condes neighbourhood, alongside Spaces El Bosque Norte 200. Just moments from Apoquindo Avenue, the new Spaces Apoquindo is on the 17th floor of the Los Militares building in the Nueva Apoquindo Submarket and offers a light, contemporary spacious workspace for companies, creative entrepreneurs and the city's freelance community.
Thriving 'Sanhattan'
Renowned for its upmarket hotels, designer shops and high-class dining scene, it's a welcome addition to Las Condes, one of Santiago's most exclusive neighbourhoods. Apoquindo Avenue is fondly known as 'Sanhattan' by its locals, not least for its smart appeal and close proximity to Santiago's fast-moving financial district. The flexible and creative workspace is a three-minute walk from the Escuela Militar metro station, which serves Santiago's main commuter line.
It's the second Spaces location to open in Santiago, showing that the trend for creative, well-positioned coworking space shows no signs of slowing down in Chile. Location is key for many businesses and this new Spaces hub welcomes Santiago's creative and entrepreneurial scene, as well as remote employees working in Santiago.
In addition to the neighbourhood's excellent transport links, the new Spaces Apoquindo is within easy reach of the country's esteemed Club de Golf los Leones golf club, the 200-year-old Military School and museum, and the SubCentro shopping centre, offering more perks than location alone.
Santiago becomes the ultimate start-up hub
Chile has been one of the fastest growing economies in Latin America in recent years. While much of the country is booming for SMEs, Santiago in particular is becoming renowned as an innovative hub for hundreds of startup companies. This is largely thanks to a number of government initiatives, including startup programmes such as Start-Up Chile, which encourages local and international entrepreneurs to base their fledgling businesses in Santiago. In addition to SMEs and entrepreneurs, Santiago's growing community of remote workers and freelancers are largely behind the boom for modern serviced coworking spaces popping up throughout the city.
Get those creative juices flowing
The new state-of-the-art serviced workspace will bring you a creative work environment with a timeless design where you can get your creative juices flowing. The location offers eight meeting rooms, 867 dedicated desks, plus private offices and parking. Offering 24-hour access, super-fast Wi-Fi and a stylish on-site deli café. And for everything else, our friendly staff has got you covered, our sophisticated design will make you feel at ease and our energetic vibe will lift you up. In other words: welcome home, at your new Spaces hub. We would love to show you around.
Want to see the new Spaces in Santiago? Book a free tour and check it out for yourself.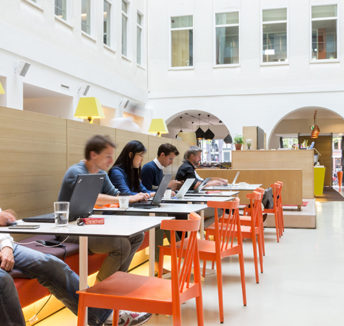 Read now

Forget business attire. At Spaces we want you to dress like you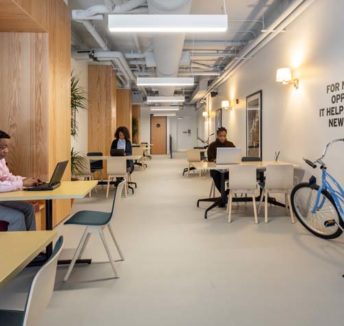 Read now

Let's get busy at Spaces' new location in Miami's South Beach