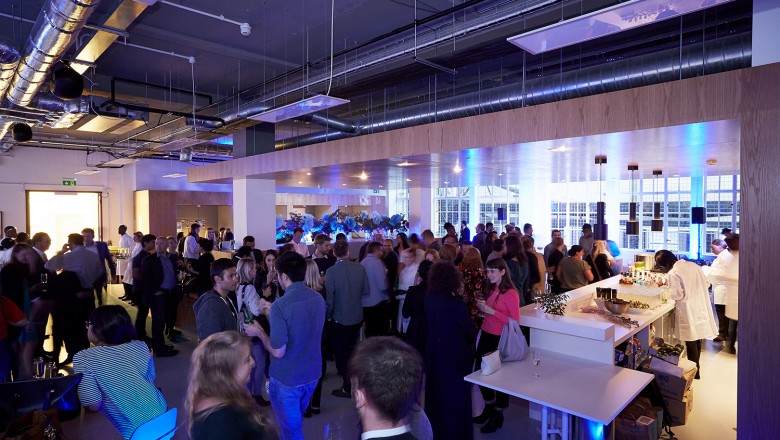 Spaces Oxford Street officially opened its doors last Thursday with its grand opening party. Guests were invited to journey into the Laboratory of Possibilities where they were tantalised and charmed in our evening of unusual taste, while exploring our new international location.
The night featured experimental cocktails by scientific mixologists dressed in lab coats, delicious sushi and smoked tofu and Thai green curry served up by Genuine Dining. Spaces Oxford Street tenants Apache provided the clubroom entertainment with interactive video games, while an amazing performance by Amsterdam born, London based producer and song writer Chagall wearing her signature groundbreaking mimu gloves captivated the audience through the manipulation of electronic sound and vocal harmony. The evening was filled with delicious food, great music and fantastic company, celebrating the launch of the future of work in London.
Don't forget to check out #spacesldnlaunch on Instagram and Twitter to see your moments of the evening captured by Instamatiq. Check out the gallery below for a peak into the Laboratory of Possibilities.
Interested in our new London location? Explore it for yourself here.