Up & Coming Spaces locations in December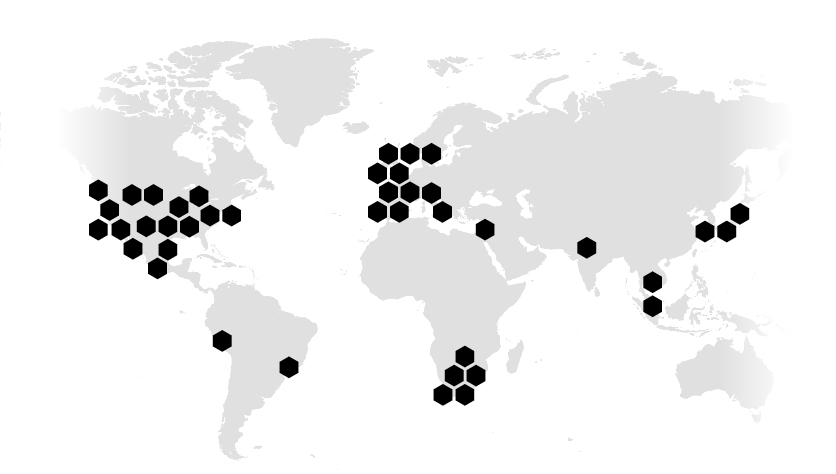 It's been one hell of a year, with our total number of locations reaching the milestone of sixty-two. More than ever, we've been busy to create a global community that truly allows our members to have a place to work wherever they might be.  No place is safe, because this December, Spaces is opening in twelve shiny new locations all over the world. Expanding your business that much further. Here's what we've got in the making.
Andreas Quartier, Dusseldorf.
Our very first location in Germany, Spaces Andreas Quartier, is located right in the heart of Dusseldorf's historic district. With a lush green park on one side and the Rhine river on the other, it provides the perfect place to unwind and to conjure up your next big brilliant business idea.
Dusseldorf is the obvious choice for us to embark on our journey through Germany. Not only is Dusseldorf one of Germany's most creative business hubs, it also comes with easy and fast access to the Netherlands, Belgium and France. Combine that with Dusseldorf Airport right around the corner, and you've got the perfect recipe for success.
Northgate House, Bath
Bath is a wonderful countryside city in Southwestern England, known for it's hystorical buildings, roman influences and UNESCO World Heritage-sights to be seen. But that's not all there is to the city. Situated between the tech hub of Bristol and London, Spaces Northgate House is on the intersection of history and technology. With regular rail services to London and the south-west, it's easy for staff and clients alike to reach. It is a place where you can focus on business, meet clients in inspirational workspace and build relationships with a strong business community.
Cale Cross, Newcastle
Wey-aye man! Spaces has finally landed in Newcastle, and it's called Spaces Cale Cross.  Get to know plenty of Newcastle's wonderfully diverse business community at this motivational workspace overlooking the iconic Tyne Bridge. If you can tear your eyes away from the awesome views, you'll find the chic interiors are perfect for growing your business and inspiring creativity throughout your day, whether co-working with a team, using our secure Wi-Fi in your own private office or meeting with clients.
Greyfriar's Road, Reading
Reading is on the up. It ranks as one of the top 12 cities in the UK for core experts per job and productivity. It's incredibly well connected for transport, and with a rich source of talent available from the University of Reading, it's no surprise 13 of the world's top 30 brands are headquartered here. Let this new and spacious creative space help you get get on top and stay there. There's even a lovely decked roof terrace where you can take a break and watch the world go by, and free teas and coffees to keep you going at your desk. Spaces Greyfriar's Road is ready to elevate your business, time for some required Reading.
The Charter Building, Uxbridge
Located directly on the outskirts of London, just off Uxbridge High Street, the Charter Building is where many entrepreneurs come to grow their ideas. Whether you are looking for co-working space, a flexible office or a productive meeting room, Spaces Charter Building will provide just the space you need in a metropolitan environment, without the fuss that comes with being in a city's center. Saying Spaces in Uxbridge will be easily accessible is quite the understatement, as it's got a tube station and London Heathrow Airport just around the corner, making you life even more convenient.  Uxbridge facilitates great connections, while the building itself is in the heart of a thriving business district.
One Renaissance Tower, Phoenix
Located in the heart of Phoenix's central business district, Spaces One Renaissance Tower is our very first location in Arizona. It's prominent exterior and contemporary design provide an inspirational and innovative working environment that caters to your business as it grows. Its location offers the best access to government buildings, ASU's college campus and sports and entertainment venues.
The Metro Light Rail Station is a stone's throw away, so you can explore everything downtown Phoenix has to offer. In addition to a premium selection of restaurants onsite, experience local chef creations at Collier Center and cafes buzzing along the avenue. Tap into the art and culture at nearby museums and galleries for inspiration. When the work day is done, head over to Arizona Center Mall for some retail therapy or take in a Suns or Diamondbacks game at Chase Field and Talking Stick Arena.
Intersect, Irvine
Located only minutes away from the Costa Mesa freeway, our new location in Irvine provides a beautiful designer workspace in the heart of the Orange County Airport. Taking your business to Spaces Intersect means you'll become a part of a uniquely diverse business community housed in a dynamic multi-acre corporate complex. Chat with fellow coworkers over lunch at a great selection of trendy restaurants nearby. Lush outdoor spaces around the complex are the perfect place to take inspiration and spark your creativity with some fresh air and the hot Californian sun.
Levi's Plaza, San Francisco
If you're going to San Francisco, be sure to check out Spaces Levi's Plaza. With the central business district and Fisherman's Wharf right around the corner, you're right in the heart of the action. The surrounding areas just breathe that unique San Fran' atmosphere, where you can enjoy freshly caught seafood, bask in the greatness of the bay area, and  of course catch a glimpse of the Golden Gate. If that doesn't inspire your business to rise to new heights, nothing will.
Broomfield, Arista
Spaces Arista is situated in an urban lifestyle center at the core of the Boulder Denver corridor in the oh-so beautiful Colorado. As one of the premier main street retail destinations, this is an office with modern style and charm. Its striking brick and stone exterior with large glass windows fill the office with natural light while offering views to the bustling streetscape below and access to major roadways.
The Avalon Center, Alpharetta
Spaces Avalon Center is an inspiring work environment in the heart of Alpharetta, with easy access to the larger metropolitan area of Atlanta. Located in the city's buzzing creative area, our fresh, new location in Georgia is the perfect place for developing your big ideas. Its interior design cultivates a vibrant social atmosphere of like-minded entrepreneurs.
Kirby Grove, Houston
Everything is bigger in Texas, so we've made sure to open up a huge location with all the office space your business could ever need. Located in Houston's Upper Kirby District, it offers an exciting city lifestyle buzzing with trendy shops and restaurants, right across from Levy Park, where you can pause to enjoy a really good cup of coffee or a healthy lunch. With direct access to Highway 59, you'll have unparalleled access to businesses all around the city. Spaces Kirby Grove is ready for you business.
Summer Hill, Bangkok
Spaces Summer Hill is right on top of a vibrant mall, because both startups and established businesses love being on top. The brand new location provides a wide variety of workspaces, from private offices to flexible co-working spaces, and meeting rooms for your business presentations or workshops.
The design of the Summer Hill mall is inspired by the warmth of summer, to keep fresh ideas coming to everyone who works there. A simple gaze out of its windows is guaranteed to get the creative juices flowing. The neighbourhood around Spaces Summer Hill provides a stimulating mix of residential and office buildings, enabling that optimal work-life balance.
Make sure to check out our locations page for a full overview of all of our beautiful locations.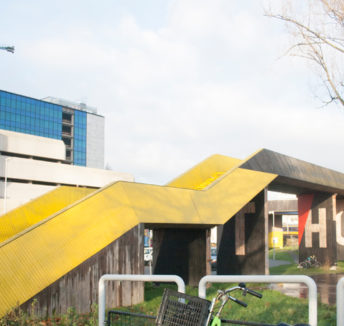 Read now

Walk around the block at Hofplein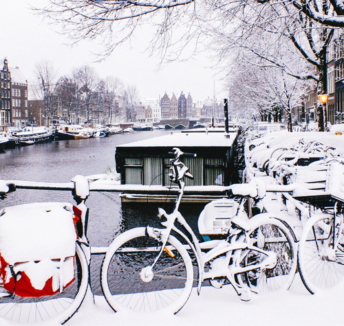 Read now

How the weather affects the workforce.