Spaces is taking over Cali's capital: say hi to our first location in Sacramento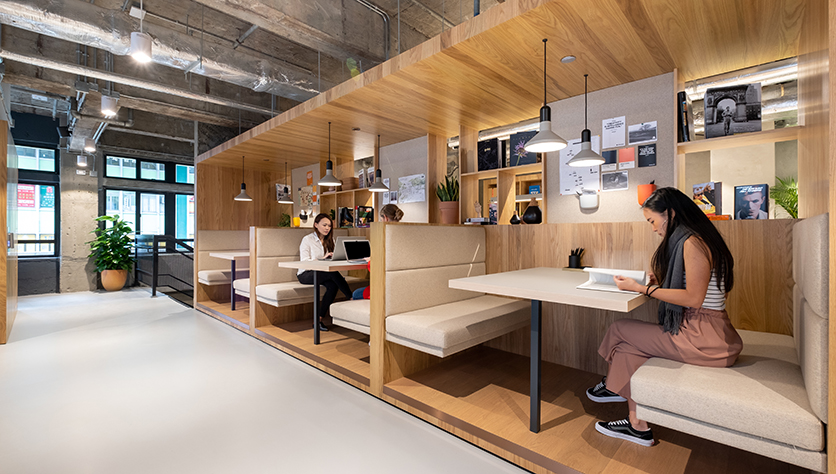 Sacramento gets labelled a lot. In a nice way, though. Nicknames include: 'Sac', City of Trees, America's Farm to Fork Capital, Almond Capital of the World, Camellia Capital of the World (camellias being gorgeous pink flowers that grow here, in case you didn't know).
Farming and nature-themed monikers aside, there's plenty to celebrate about Sacramento. It's one of the most culturally diverse cities in the US – more so than Los Angeles, Chicago, Washington, DC or Miami. It's got a downright charming historic waterfront district – fondly referred to as "Old Sac" – that's home to quaint Gold Rush-era buildings and attractions. And recently, it's been stepping into the limelight as a burgeoning Californian tech hub, tempting talent in droves from San Francisco at a rate of about 20,000 people per year.
Burgeoning startup hub
With its handy North Californian location, investors and entrepreneurs are eyeing Sacramento with keen interest – weighing up its affordability compared with its NorCal sister, San Francisco. In 2016, the Sacramento city council forked out 10 million dollars to foster innovation and expand the city's startup pipeline. Three years later, not only is tech talent spilling over from Silicon Valley but homegrown ventures are rapidly gaining traction.
At Spaces, we love where Sacramento is heading. As the business community is evolving and expanding, demand for coworking space in Sacramento is shooting up. And guess what, we're ready for it as we've literally just made our debut in the Californian capital.
Spaces R Street enjoys a delightful tree-lined Midtown location along the historic R Street corridor: it's away from the bustle of Downtown, though the business district is easily reachable by rail if you fancy it. We've gone for an ultramodern mixed-use building surrounded by lush parks, museums, cocktail bars, and trendy restaurants that's honestly just a lovely place to be. Say hi to a shared workspace in the Californian capital you'd look forward to cycling to each day (no worries, we've got bike racks).
From networking to workouts
Our vision for Spaces R Street is for it to be a haven for all kinds of businesses – from solo entrepreneurs to startups and multinationals with a creative or innovative streak. We're confident that our networking events, socials and gatherings will be talked about in "how we met" stories for the next generation of game-changing partnerships. No, we're not joking around. Our goal here is to grow a hive for all manner of entrepreneurial activity, where people meet, collaborate, create, test, fail, fail faster, laugh, workout (we've got an on-site gym), debate, party and genuinely enjoy coming in to work every day.
And it's not just about coworking. Companies seeking private office space in Sacramento can get exactly that with Spaces R Street – except, unlike other offices, we'll adapt to the way you want to work. Not sure where your business will be in two years? No problem – take out a short lease. Undecided about how many staff you'll have in a couple of months? Don't sweat it, with Spaces, you can easily increase or cut down the amount of workspace in line with your projections (we're nice like that. And we get it, things change).
Virtual office
You could even make Spaces R Street your virtual office in Sacramento. If you're looking to tap into the potential of Sacramento before building a physical presence here, we're more than happy to be your business address, take phone calls and handle your mail (our superstar team will take care of everything for you).
Will Sacramento become the new San Francisco? Hopefully not – the historic capital has its own path to follow, its own distinct, old-world charm and its own contribution to make to the world. But give it a few years, and who knows what kinds of Sac success stories we'll be hearing about on a motivational podcast. And maybe they'll give a shout-out to their old stomping ground – where inspiration struck as you sat daydreaming in a great little workspace along R Street.
Looking for coworking space in Sacramento? Read more about our new Spaces location right here – and let us know if you'd like a tour. We'd love to show you around. 
Read now

Spaces Ealing Aurora is shining bright in West London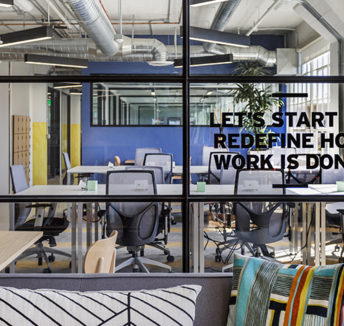 Read now

Spaces opens officially with a bang in San Diego's Makers Quarter