Here's all the ADE x Spaces events happening in October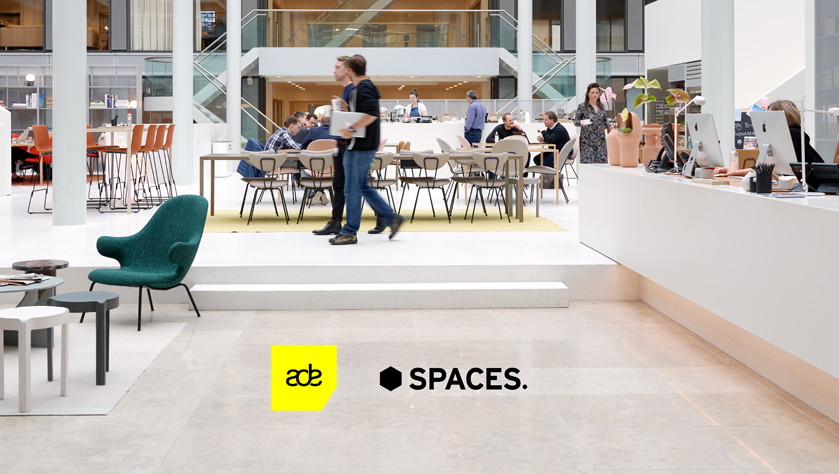 ADE x Spaces 2019
After a successful year, Spaces and ADE are continuing their partnership, with Spaces being the official coworking partner for 2019. Spaces provides an innovative coworking hub for freelancers, entrepreneurs and companies, which inspires creativity and fosters a sense of community. ADE is a global music event that brings like-minded individuals together. Spaces focuses on creating long-lasting connections; a sentiment also carried by our friends at ADE.
Wait, what is Amsterdam Dance Event?
ADE is both a music festival and a music conference event. During the day, it focuses on being a business and inspiration platform, providing workshops and talks for everyone in the music industry, from DJs to brand managers. At night, it turns into the world's biggest electronic music festival. It boasts 2500 artists, 600 speakers, 1000 events performing and taking place in 200 venues across 5 days and 5 nights. You can find out about everything that's happening in the city here.
Need to work in-between your nights' out? We've got you covered.
Throughout the week, 3 of its 5 key Spaces locations will be offering coworking access to all ADE delegates. Whether you're looking for an event space, a desk for a day or a creative meeting room – Spaces has all the spaces you need. To find out more, send us an email at [email protected] or fill out this form and we'll get back to you as soon as possible.
To kick off this year's ADE right, we're hosting five events that are not to be missed in the run up to the big week:
A week long party is about to be unleashed on the city – this calls for a healthy kick-off. Expand your network and let Amsterdam Dance Event's programmers inspire you during this pre-party networking lunch.
Date // Tuesday 15 October
Location // Spaces Vijzelstraat
Time // 12:00 – 14:00
Entry // Free, 30 spots available
During this breakfast session Wout will tell us more about the functionality of our brains, neurotransmitters and the impact on your performance and behavior. Take a look into your brain and learn how to get more out of it with the right lifestyle.
Date // Wednesday 16 October
Location // Spaces Vijzelstraat
Time // 09:00 – 11:00
Entry // 5 free spots for Delegates / Spaces & ADE Card Holders €6.50 / Regular €8.50
One night, four 'fuckupreneurs'. That's the premise of this special edition of FuckUp Nights. Join us as they share stories of failure, bad luck and fucking up – all in the shape of hilarious stories and great anecdotes.
Date // Wednesday 16 October
Location // Spaces Amstel
Time //  19:30 – 23:00
Entry // 25 free spots for Delegates / Spaces & ADE Card Holders €5 / Regular €7.50
Put away those laptops, pick up your drinks and get the  weekend started with Spaces' own DJ Lady Bee.
Date // Friday 18 October
Location // Spaces Vijzelstraat
Time // 16:00-20:00
Entry // Free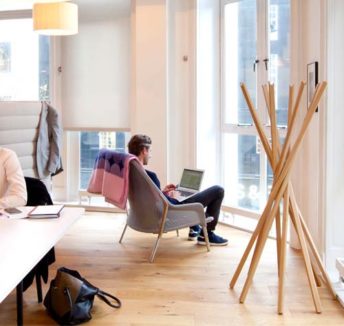 Read now

These office perks will make you rock any kind of weather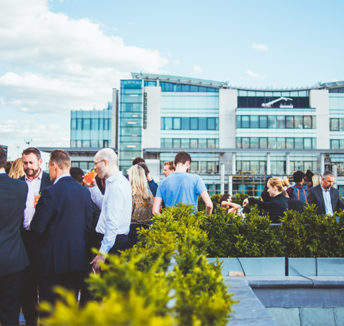 Read now

Milestone: 1 million sQft of space(s) the UK