Schiphol x Microsoft are working towards the future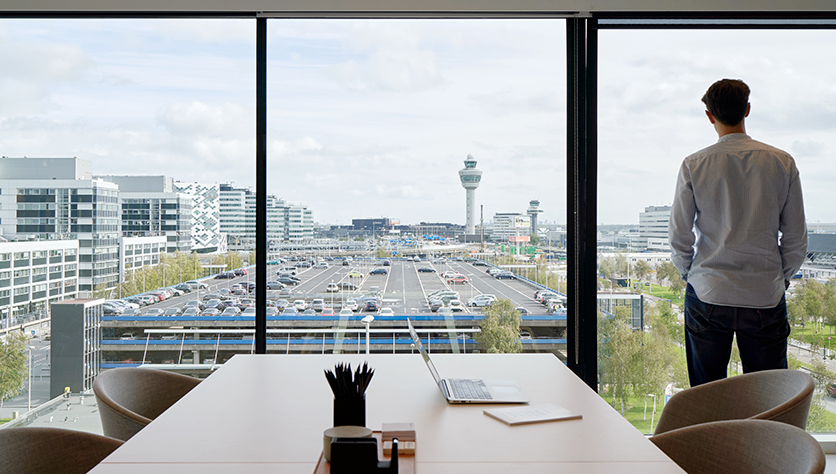 As Microsoft's headquarters have been located at Schiphol Airport for the past ten years, and Spaces just celebrated its 10-year anniversary, right now is the perfect timing to team up to create a world where new ideas come to life.
To infinity and beyond
In this world of collaborations, our strengths merge. You will recognize expertise on digital transformation and energetic and inspiring (net)working environments with a human and entrepreneurial spirit. By combining our areas of expertise, Microsoft and Spaces will offer a place that allows anyone to share knowledge and skills, business and opportunities, and talents and visions. It will become a breeding found for the creativity and serendipity that is need today to add value tomorrow.
How it's done
We're placing Spaces inside the headquarters of Microsoft. This way, the unique way of working becomes open to everyone and it turns their office into a kind of clubhouse, for business partners and clients alike. Everyone is welcome to work there. Picture it as a customer hub. For the coming months, the focus will be on innovation and generating ideas in Data & Artificial intelligence. By bringing together the expertise on data & AI that customers, members, partners, Spaces and Microsoft have to offer.
Let's get down to business
Gotten curious about our new Spaces Schiphol Airport? Enjoy panoramic views of airplanes coming and going from all over the world from almost every angle of the building. Also, with the train station around the corner, it's only 15 minutes to the heart of the city centre of Amsterdam, so no need to feel left out. Be quick and check your possibilities for Spaces Schiphol Airport here.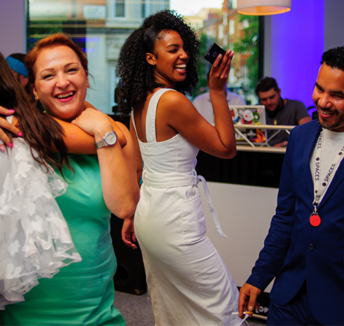 Read now

Music: the best medicine in the world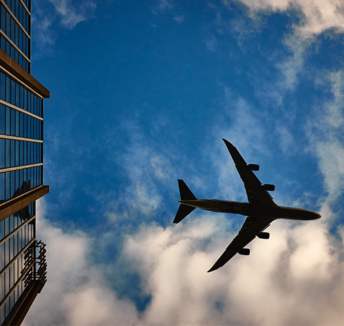 Read now

Around the block at Spaces Schiphol Airport.