Rotterdam Talks Tech: Retail – Recap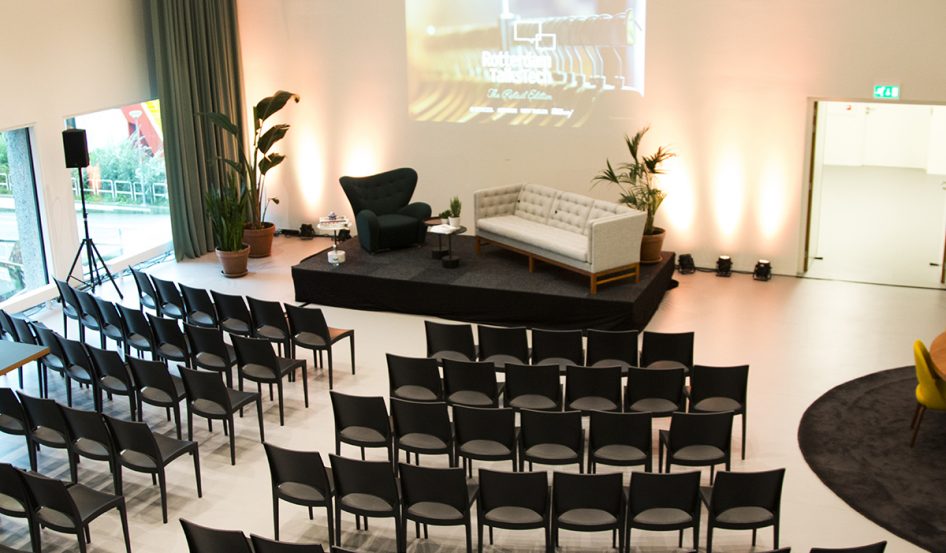 Thursday September 14th marked the day for what was already the second edition of Rotterdam Talks Tech. This one was all about retail, so we invited some of the country's finest innovators in retail. Unfortunately, Speakap's Patrick van der Mijl couldn't make it, but with speakers from Groos, Westwing, Ace & Tate, and BLOOM we just knew it was going to be one awesome night full of valuable lessons anyway. Talking about lessons, did you know that one our guest speakers was a client for another one? That Pokémon GO made a huge impact on Westwing? That Superbras are the next big thing? Now you do.
Innovating Home & Living with Westwing.
The first ones to take the stage were Westwing's Tom Peeters and Ace & Tate's Mark de Lange. Tom joined Westwing right after the initial funding happened, but still, he's managed to make a huge impact on the company. He explains that Westwing works like a magazine. One that's only accessible after signing up for it. And not without success; they have over 30 million subscribers, and huge sales to back it up. Still, it doesn't stop there, as they're currently mid-launch for their open-channel counterpart, Westwing Now. Maybe to put an end to the debate whether they should open up their concept, but one thing's for sure; they've thought it through and through, to perfection.
Tom also believes that omnichannel retail will be the future in some way. They're surely using all available channels to make sales, always staying true to their concept. Which isn't always easy, as their products are listed in living room-esque settings. Try and fit that to a mobile screen. Yet, they sell over 50% of your products on a mobile device. Mission accomplished.
And this might also be what we can expect Westwing to bring for the future. When Pokémon GO came out, they had a ton of meetings on how to use augmented reality for selling their products. Kids might love Pokémon GO, but moms sure do love shopping at Westwing. Imagine being able to view your new couch in your living room, before checking-out. The sky is the limit. One thing's for sure however, we can expect Westwing to keep on innovating and building an even better customer experience.
Reshaping the Eyewear industry with Ace & Tate.
Ace & Tate's Mark de Lange parents initially thought he was an idiot for opening an online eyewear brand. Of course an eyewear business needs an offline location to do important things like adjustments and eye-testing, so they're a combination of both on- and offline. Their business strategy is so simple it's crazy; by using a ridiculously small chain, they can offer high quality eyewear for a low price. Initially it was just friends and family using their products, and they didn't even notice their success until they saw random strangers wearing their product.
So they started out really small and just grew into it. And even though their first website was "not fugly, but it sure wasn't pretty", they gradually made it work. Customers need offline services, so they offer it. Even though it might be frustrating they can't take their business fully online, due to eyewear being a so-called "difficult product", they have to be ready to offer the best service as possible in order for it to work. How? By using a strict set of service guidelines, they adjust their service to the demographic. They even go as far as monitoring every location by mystery shopping.
For the future, we can expect to hear a lot more from Ace & Tate. The future of retail involves a strong sense of involvement in the customer journey, so they listen to customer feedback, make sure all is on brand, monitor macro-trends, and always sell the full-package. In doing so, they make sure each and every customer stays satisfied. Currently, they might be conquering Europe, but with their dedication, we can see them going all the way.
Letting your company bloom.
After a short break, BLOOM Amsterdam's Merlin de Graaf and Groos' Tjeerd Hendriks took the stage. And they couldn't be more different. BLOOM is all-online, whilst Groos is offline-only, BLOOM is Amsterdam, Groos is Rotterdam, you get the idea. Because of this, the conversation provided insights we might not have gained otherwise.
BLOOM's Merlin is an online consultant that focuses on making businesses grow through collecting and implementing data and advice. "Most of our clients are Dutch startups who want to go to Germany. We help overcome the things people don't think about, like taste, and using data to attract customers instead of spending marketing money". One of their very satisfied customers even includes Westwing – Tom Peeters happily admits.
One of the trends BLOOM noticed is that offering email discounts via newsletters and customer contact works far better for improving customer lifetime duration, than chucking marketing money at it does. This is why every company should have a good customer lifetime measuring system. BLOOM picks up on trends through data collection, and anticipates and predicts changes, so that the customer can act accordingly.
A difficulty they face is that customers hardly listen. This is why so many businesses fail to create a brand experience. Larger brands are already established, so they have no need to draw people in immediately. Smaller brands see this, and want to copy this. But for smaller brands goes; there should always be products available for sale right on the first page, explaining the USPs. The bounce rate is just so incredibly high. But once you're established, it's easier to go for fancy redirections in terms of customer experience. For a business like Groos, we can see why remaining offline works. They focus fully on creating an experience. This is also why we believe omnichannel is the future. On- and offline combined leads to the ultimate customer experience.
Groos, unique and oh-so rotterdam.
Like stated before, Groos is the opposite of BLOOM. Tjeerd explains; Groos is a department store with over a 100 brands from Rotterdam, but they don't necessarily see themselves as a retailer. And it's events like Talks Tech that makes Tjeerd realise they sell stuff. The stuff they sell? Products from Rotterdam they're proud of – anything ranging from peanut butter to paintings. Their current bestseller is Susan Bijl, a designer that launches a different version of the same bag every year. "Brilliant. I'm not a handbag-man, but I own four", says Tjeerd. He's a old-fashioned kind of guy, so online shopping doesn't cut it for him. Maybe that's a reason why Groos has no online shop.
Rotterdam is a wonderful place for the concept that is Groos. It has all these local brands and networks for finding products. "It's tricky to say if it would work in say a different city like say… Drachten.". The difficult part is finding all these products and assessing what you do want to sell, we used to find that really hard. All these local suppliers and artists are extremely involved, so networking and communicating with them takes up an unbelievable amount of time, and of course they're going to be disappointed when you stop selling their product.
For the future, Groos is staying offline. "You'll just have to get in your car and visit us to get the full-experience. You know, I was always afraid of making mistakes, but you have to make them in order to learn. We just want to keep on creating places where people can have a real experience.". Places like BY Jarmusch, a lunchroom without wifi is an example of that. "We're not super ambitious, we just want to leave a lasting impression on our customers.".
It goes without saying that Rotterdam Talks Tech wouldn't be complete without drinks, networking, and small talk afterwards. Soaking up inspiration requires a little cool-down, after all. Of course we want to thank all visitors, speakers, and the people who helped to make it possible. Off to Spaces Herengracht in Amsterdam for the next edition of Tech Talks, which is all about fashion.
Photography: Sophie de Vos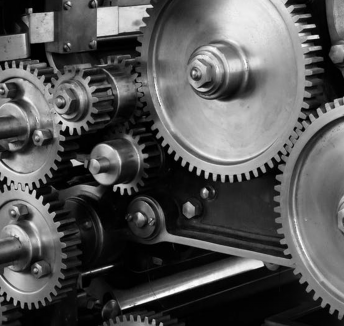 Read now

Look who's talking at TEDxRotterdam: Innovation.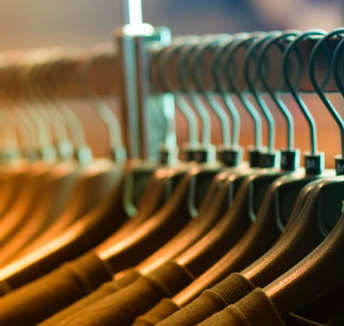 Read now

Social Entrepreneurship at its finest.