Rotterdam's Fourth Lion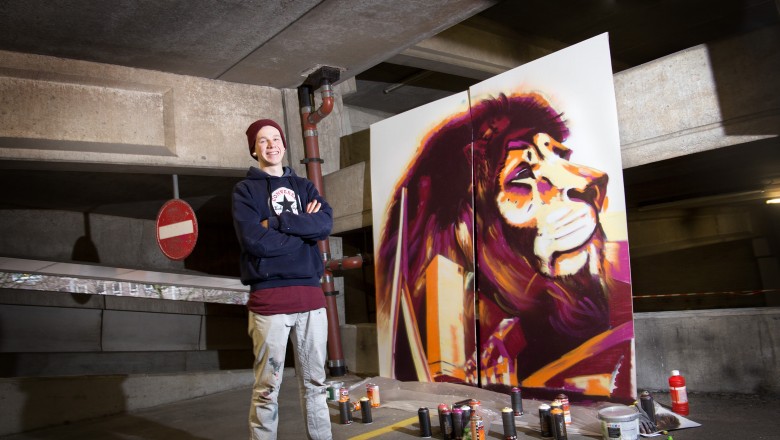 A huge lion's head that looks out over Rotterdam's skyline. That was the initial idea of the young artist Foose (1995) when he was invited to create a graffiti artwork for Spaces Hofplein.
As Spaces Hofplein is opening soon, we wanted to have something special to celebrate the city of Rotterdam. We asked Foose, a former grafitti artist turned Art&Design student, to create something large and very Rotterdam-esque.
An internet search led him to the story of the Hofpoort, the old city wall built in 1778 that used to defend the city. Four large lion statues flanked each corner of the wall. In 1833 the city wall was broken down and the lions were put in storage. Three were placed on Rotterdam's Maasboulevard, the other travelled via Amersfoort to Ede.  During this last journey, a couple of Rotterdammers discovered the history of the lion statue. They attempted to get the lion back to city, but with no such luck.
This story gave Foose the idea: "Let's give Rotterdam its fourth lion back."
Want to know  where you can find the fourth lion now? Read the full story (in Dutch) on Gers, a blog filled with Rotterdam's finest stories.
Images by Shelley Trustfull – Trustfull photodesign
Read now

Do you have what it takes to work out of the office?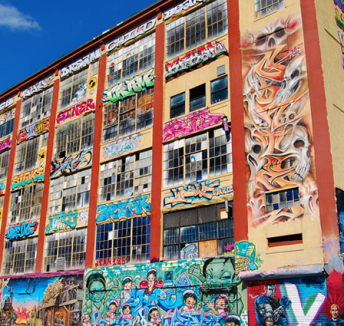 Read now

In the New New York; a hub for contemporary art