Meet Project Leader Coen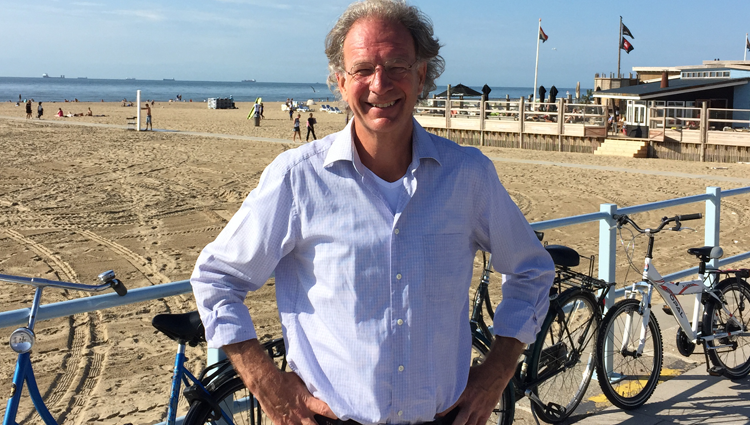 Spotlight focuses on the creative individuals that make Spaces what it is. We talk to Spaces member Coen van Dedem, adviser, project leader and coach, about everything from his proudest achievement to his ultimate way to kick back and relax.
So, can you tell us a bit about your company?
DEDEM is advising on Governance Trust and Integrity. Trust is the central theme as trust is a key factor in the relationship with customers as Volkswagen just experienced.  Consequently the loss of trust has to be managed as a risk. Managed in structuring companies from a legal perspective (governance) at the same time from a people perspective (integrity, taking responsibility).
What is your role in it?
My primary role is in advising and being an interlocutor with the management of small growing companies and pension funds, as well as leading related projects and the coaching of teams.
What is your best quality, and what makes you so great at it?
Not sure I really feel great at it but in a nutshell: Being relaxed and a good listener, understanding people with the help of broad experience in various roles and positions, as well as remaining goal oriented.
What achievement are you particularly proud of?
I'm particularly proud of our co-development of Asset Liability Management tools ( or quantitative models used in the pension fund industry)  in a team with various professional backgrounds and the creation of a mutual understanding of the complex issues we face, as well as making decisions.
Who most inspires you?
My kids and their friends and all the other inspiring people living on mother earth.
What is the first thing you do when you wake up?
I check the news.
What gadgets and apps can't you live without?
I can't live with my iPhone, Carrot, Twitter as a news feed.
What is your ultimate way to kick back and relax?
It has to be a walk through the dunes regardless of the weather.
On what guilty pleasure do you spend just a little too much money on?
Petrol for my MB 500 sec.
If you could go back in time, and meet your 20 year old self, what advice would you give yourself?
To live my life as I've lived it until this moment.
Who would you like to nominate for the next spotlight?
My fellow Spaces member Kay in't Veen.
Great, thanks Coen.
You can find Coen typing away at the Rode Olifant business club. If you would like to connect with Coen, send him a mail here. 
Read now

Meet Spaces MoBros Thomas and Jim
Read now

Meet the App Man Humanising Technology