PechaKucha Rooftop Edition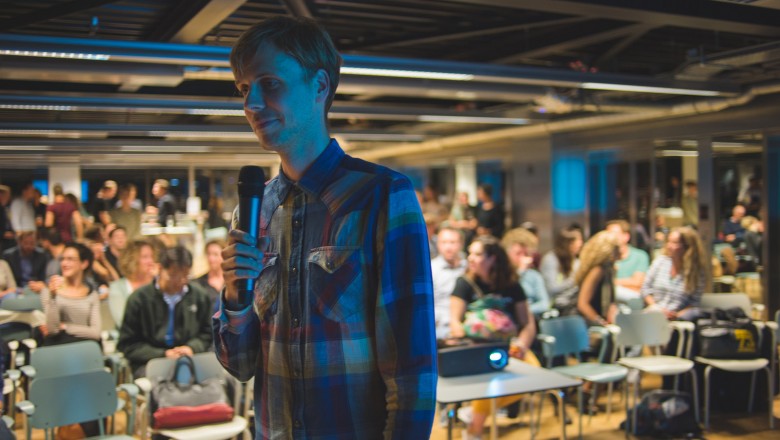 Last week Spaces Vijzelstraat hosted the Rooftop Edition of PechaKucha Night. This special evening of creative inspiration and ideas sharing heard talks from guest speakers from creative industries, including some of our own Spaces members. The featured speakers were Sil Krol, MediaMonks, KantoorKaravaan, SKEPP, Laura Berthier, Peter Hamelinck, Laboratorivm, Room for Concepts and We the City.
Speakers at PechaKucha Night have just 20 seconds to present 20 slides on the things that inspire them. Topics discussed included everything from art out of context and disrupting the concept of space, the power of the icon, to the future of graphic design. Guest presenter and Spaces member Laura Berthier offered her vision of the power of symbols and what the landscape of graphic design will look like in the future.
Hosted high up in our Vijzelstraat Rooftop Bar, the panoramic views across the city and chilled slurpers by Bols Genever provided a an inspiring setting for a unique night of creativity. This Tokyo born event aims to connect a community of designers and creatives to network and share ideas.
A big thanks to all of our speakers and guests, and to our great partners PechaKucha Amsterdam, Bols Genever and Heineken NL. Stay in the loop of all our exciting events, by checking out the events page.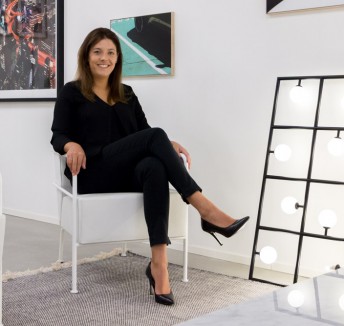 Read now

Meet Shoe Designer Bianca Blom
Read now

Meet Independent Coach Marlies Ruijgrok