Partnering with TEDxJakarta to inspire Indonesian entrepreneurs
TEDxJakarta is partnering with Spaces and will be based in Spaces' first location at WTC 3 in Jakarta's World Trade Centre business complex, allowing the brand to utilise a prime commercial address in one of Indonesia's premier business hubs. From science and business to technology and global issues, TEDxJakarta events famously bring people together. They inspire shared thoughts and give back to the community. "We are very excited about this collaboration with TEDxJakarta," says Margot van der Poel, Spaces brand manager APAC. "Spaces provides an inspiring place for developing ideas and bringing people together through sharing experiences. So we hope this collaboration will shape and transform the way a community engages with their audience."
Modern workspace for modern times
Spaces officially opened its first office in Indonesia earlier this year to meet the high demand for flexible workspace solutions in Jakarta. Its modern workspaces offer the local community of entrepreneurs and city professionals a 2,226-square-metre productivity hub built to create a positive and energetic atmosphere. WTC 3 is part of a huge, centralised development site in Jakarta's Central Business District, which also benefits businesses from established neighbouring towns thanks to the city's efficient public transport system.
With its sleek, modern design and all the latest business technology, Spaces creates a vibrant environment to attract a wide variety of entrepreneurs and SMEs, as well as local community startups. Established in 2008, it has since grown into a global network with more than 200 locations across the globe, including the Netherlands, the USA, Singapore, the Philippines, Vietnam and Australia. "Working with TEDxJakarta, we believe that we are sharing our core values together. Our open-minded community will be able to provide professional services as well as a genuine interest in making connections," adds Van der Poel. "Ultimately, we want to enhance the way TEDxJakarta works by allowing them to tap into a broader audience and to utilise our space in central Jakarta."
Attracting jakarta's curious minds
TEDxJakarta is a programme of local, self-organised events that bring people together in the Indonesian capital. Founded in 2009, it has attracted thousands of audiences to take part in its insightful events and talks over the past decade. TEDxJakarta attracts a passionate community, all of whom want to share ideas with the city's most curious minds, who will then use them to spark a change in their respective communities.
"We are confident that working together with Spaces will allow us to work closely with local communities and parties to broaden our network and in turn spread a positive message around the idea of sharing thoughts," says a TEDxJakarta spokesperson. "We believe that our partnership with Spaces in Jakarta is a perfect way of creating a massive impact with a soft approach. Personally, I receive a lot of inspiration with this partnership since it always feels like home when I am working at Spaces because of the energy that can be found here."
To find out more, visit Spaces in Jakarta .
Read now

What every manager can learn from successful sports coaches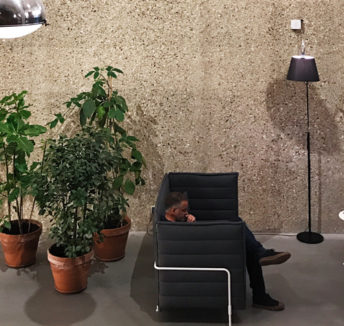 Read now

Proptech; what is it and how does it fit in a coworking space?