New Spaces opening in June 2019: European gems and infinite opportunities in Shanghai.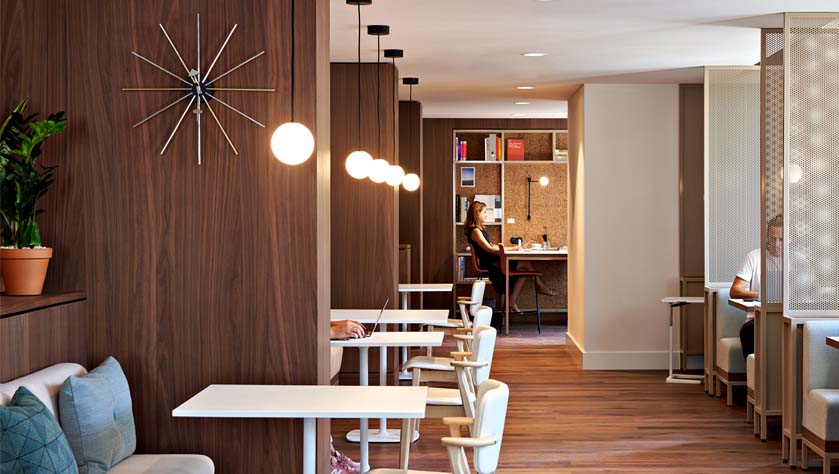 Summer is right around the corner, and just like we're waiting for the sun to finally break through, we're waiting for these brand-new Spaces to come out and shine. This month, you'll be able to enjoy these gems across  Europe and China.
Europe
Spaces Platinum, Warsaw, Poland
Warsaw is as innovative as it is beautiful. You'll find the best of both at our second Spaces in the Polish capital, Spaces Platinum.  Found right next to the Platinum Business Park pond, you're fully surrounded by beautiful modern architecture, nature and some of the biggest brands that call Warsaw home. This Spaces is perfectly connected to the rest of the city, as the light rail will take you to the historic city centre in no-time, making Spaces Platinum an ideal location to grow your business.
Spaces Plaza Circular, Bilbao, Spain
Spaces is basically a household name in Madrid and Barcelona's coworking scene, but as of this month we're expanding our focus onto other beautifully Spanish cities. Spaces Plaza Circular is our first ever location in Bilbao, the beautiful Basque city in the north of the country.  The city's best known for its rich history, stunning architecture and its artistic nature. Now, you'll be able to work right at the center of the historic Abando district, in one of the iconic sandstone buildings surrounding the Plaza Circular. Talking about being in the heart of all!
Spaces Kornmarktarkaden, Frankfurt, Germany
Originally set to open in February, Spaces Kornmarktarkaden is found at the heart of the largest financial hub in continental Europe. This new location has everything going on for it. The city of Frankfurt is a thriving metropolis, perfect for any business looking to play in the big leagues. And when walking through one of the city's most iconic and eye-catching streets in historic Altstadt, you wouldn't expect to find a lot of modern architecture. That's until you come across this brand-new Spaces, which is sure to make your head turn. With its large open windows, intricate design and excellent accessibility, finding your next big business opportunity shouldn't be much of an issue here.
Asia
Spaces Infinitus, Shanghai, China
Our newest location is China offers near infinite possibilities, as it'll take you high up into Shanghai's skyline. Found on the 26th and 27th floor, the view alone is enough to inspire for greatness. But there's more to Spaces Infinitus than views alone. The surrounding areas in the Xintiandi district offer loads of entertainment, opportunities and connections to be discovered. Want to know more about this gorgeous new Spaces? Check it out right here.
Can't find the Spaces you're looking for? Check our locations page to find your nearest Spaces. 
Read now

The first Portuguese Spaces is coming to beautiful Lisbon in late 2019
Read now

Join the fight against food waste