New Spaces opening in March 2019: 9 sunny new Spaces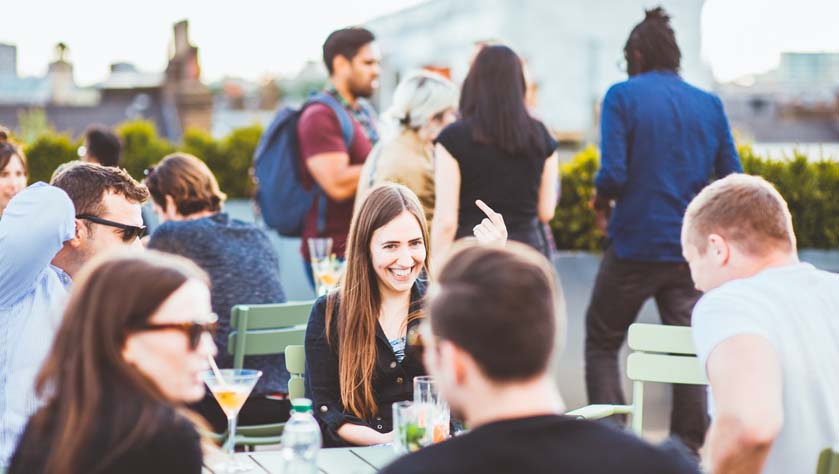 As Spaces continues to expand its number of locations around the globe, there are more locations to choose from every week. This month, we're opening more locations in Spain, the UK, North America and Japan. Here's what to expect.
New Spaces opening in march
Spaces Port Olímpic, Barcelona, Spain
Say hello to the second Spaces to open its doors in buzzing Barcelona.  Spaces Port Olímpic is here to take home the gold medal with its beautifully refurbished offices. Officially built as an Olympian's hub for the 1992 Barcelona Games, this unique business location isn't strange to achieving success. So, we've restored it to glory, and prepared  it for a new generation of golden achievements.
Spaces María de Molina, Madrid, Spain
Located in the northeast of Madrid, our fourth Spaces in Spain's capital city fits right in with the surrounding Prosperidad neighbourhood. The area's known  for its strong commercial scene, as it's packed with many ambitious startups and a creative community of entrepreneurial thinkers. As an additional benefit, anyone setting up camp here will absolutely love the nearby metro connection, which takes you from Spaces María de Molina to downtown Madrid in under ten minutes. Ideal for a quick commute and for having an afterwork dinner in the city centre.
Spaces Bond Works, London, UK
Different worlds come together at our latest London location, with the classic West End on one side, and the artistic Shoreditch on the other. Simply put, Spaces Bond Works combines the best of both. The brilliantly refurbished interior is  both modern and sustainable, whereas the outside keeps its classy, historical appeal. Ideal for the business that's looking for a comfy and creative place to call home.
Spaces Short North, Columbus OH, USA
Spaces Short North is our first step into Ohio's capital city of Columbus. Named after the local arts district, Spaces Short North is found right at the epicentre of the city's most creative area. Known for its many galleries, eateries and live performances, there's always something to draw inspiration from in Short North.
Spaces Harborplace Gallery, Baltimore MD, USA
Found in a historic waterfront landmark building, Spaces Harborplace Gallery offers a well-connected business hub with stunning views of Baltimore's iconic Inner Harbor district. The area is famous not just for its good looks, but also for its urban planning, which is often praised as being an influence for hundreds of cities worldwide. Logically, we wanted to be in on the action, and now so can you.
Spaces Blue Black Square, West Hartford CT, USA
As an upcoming area in West Hartford, Blue Black Square offers the full package. Whether it's for working, living, entertainment, shopping and more, anything is possible in this thriving upscale neighbourhood.  Spaces Blue Black Square, captures this vibe perfectly. It's the place where young entrepreneurs and seasoned veterans alike can find the perfect office to fit their needs.
Spaces North York, Toronto, Canada
Right where Toronto's longest street passes the city's most diverse neighbourhood, you'll find Spaces North York. It's an exciting place to work, as the area offers one of Canada's most unique atmospheres. It's not just the many business opportunities that make this such an area of interest, there's plenty of commercial and cultural value to be found as well.
Spaces Mount Pleasant, Vancouver, Canada
Vancouver's Mount Pleasant area is full of hidden gems to work, live and explore. One of those places to work is Spaces Mount Pleasant. It's located in an area that is gradually becoming Vancouver's hub for technology and arts, so you'll find inspiration a plenty.
Spaces Hakata Ekimae, Fukuoka, Japan
Our third Japanese Spaces has eight floors of beautiful office spaces filled with natural light and great design all around. Outside of Tokyo, Fukuoka is Japan's fastest growing city and business is booming as a result, making this a great place to base your business. The stunning seaside, a near-tropical climate and a great culinary scene complete this already wonderful Spaces.
Can't find the Spaces you're looking for? Check out our locations page for your nearest Spaces. 
Read now

Spaces spotlight on Emilie Cushman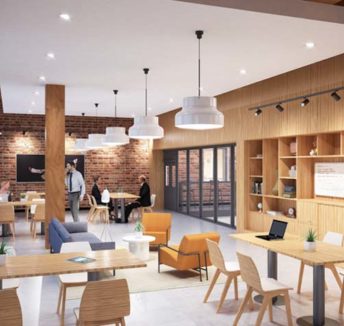 Read now

Deloitte Canada finds a home in Spaces Granville