Milestone: 1 million sQft of space(s) the UK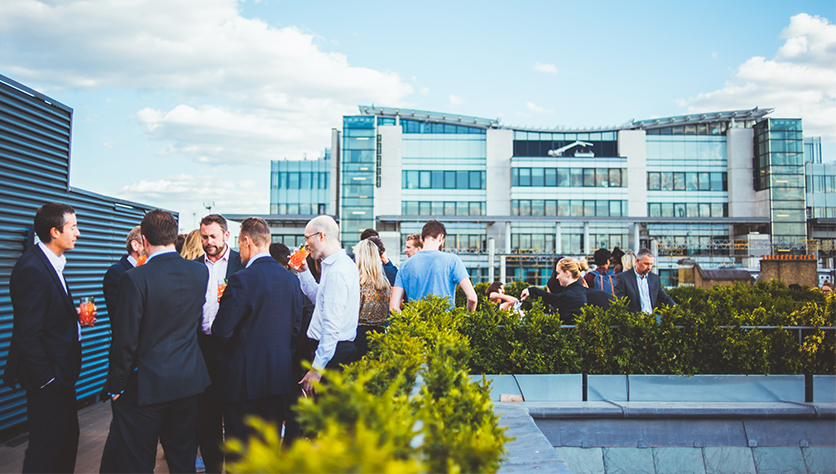 In every new market there's an element of risk, but even better is the huge element of opportunity. The 'new way of work' is thrown back and forth to coin the rise of coworking. The way of working that provides fewer boundaries; work that accommodates flexibility, opportunity and collaboration. Not only has the last couple of years' seen a rise in this way of working, it's also seen a monumental rise in Spaces locations across the UK; over 1 Million square feet of Space(s) to be precise. Good going, eh?
Up North
Whilst some of us squabble over what's considered to be the 'Up North', one thing we can all agree on is the rise in potential for businesses to start-up outside of London. For the purpose of our milestone read, Up North is considered Birmingham upwards (controversial, we know!). Yes, the southern power house gets great attention and is considered to be the land of opportunity, but with the power of working together-apart, those outrageous rent prices can be outweighed. With companies having a focus on their online presence, there's less demand for a platinum postcode and more of a push to get more bang for your buck.
In recent review by PaymentSense, they ranked the 15 best cities to start-up in or cities that are good for SMEs to generate some sterling GPBs. Taking into account the likes of survival rates, weekly salary, average rent costs, population, and the number of employed adults in the area, 10 of them pinned were pinned down to Northern locations and lucky for you – 8 of those cities play home to at least one Spaces location; (14) Glasgow, (13) Manchester, (12) Birmingham, (11) Liverpool,  (1) Sheffield.
Total sQft of Space(s) up North – 411,213.40
The lowdown in London
Without putting London on a pedestal, the capital city can't help but lend itself to businesses of all kinds. With that comes the increase in demand for a spot to work. Where we see a demand, we also see the potential to keep businesses booming and help them stay connected. We really do like to keep you connected hence why London plays home to over half of our UK Spaces locations.
The beauty of our London locations is that you can plug into a location which has the community that fits your line of work best. If you want to be surrounded by creatives, then maybe our location around Shoreditch or Covent Garden may be better suited. Speaking of suits, we also have a number of locations that are dominated by corporates; finance, recruitment & IT firms. Whichever way you prefer, you've always got the opportunity to switch-up your day and work alongside new people. Why not try a different location for a change of scenery? Maybe you'll nail a new perspective on that project you've been working away at.
Total sQft of Space(s) in London – 575,707.50
Surrounding Space(s)
If your local town or city isn't included in the top 15 cities to start-up then it isn't all doom and gloom. The benefit of working in a shared space is that you can seek new ideas and network without leaving the office. Sitting down on our community table can open up a whole new land of opportunity. Other tenants and members have visitors daily, so don't be shy to strike up conversation as you never know what network they can introduce you to. If your options are looking shy, then that's no biggie either because although you may have a home location you can seek out new recruits from any other Spaces location across the globe. There might even be no reason to hop across the pond with over 1 million sQft to utilise already in the UK.
Being on the outskirts of the 'ring' of course has its pros. You're well connected to other cities so there's no real need to be in the epicentre. Not to mention you can start the working day without the draining commute, the battle for today's copy of the Metro or the hot fluster that usually coincides (unless you over sleep, we can't help you with that one!).
Reading, Brighton, Guilford? We're here for you. We've even got a place for you among the historic cobbled streets of Bath.
Total sQft of Space(s) outside the 'ring' – 292,207.40
If you haven't seen a Spaces location listed here near you, check out our location page to see what's closest!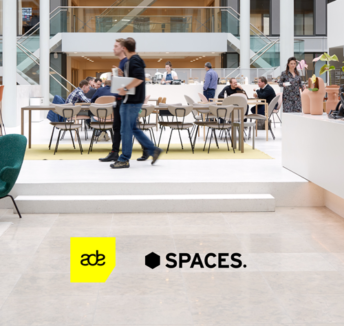 Read now

Here's all the ADE x Spaces events happening in October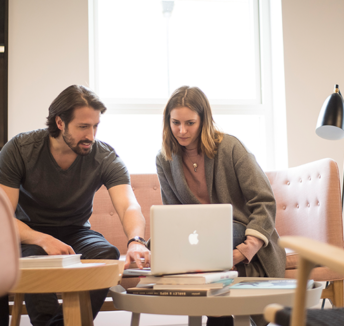 Read now

10 tips to not lose an employee in 10 days