Our job is everything that helps you do yours.
Spaces offers much more than just a place to work.
To make business life so much more easy & stylish.
Affordable art for your walls.
Need something pretty to look at in your office? What about limited edition prints of young photography talents. The Foam Editions collection consists of works by photographers who exhibited at Foam, Amsterdam's photography museum.
i

Get 20% entrance discount by showing your Spaces app

Brighten your office with flowers
Have fresh flowers in your office every week. You can also order custom-made bouquets as a present for you business relations. All can be arranged & delivered by our handpicked florist.
i

Get 15% discount for a year 'flower' subscription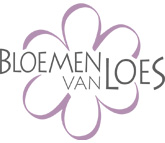 Clean suits, tailoring and shoe repair service.
Spaces offers dry cleaning, clothes and shoe/bike repair service and car wash in co-operation with The Office Service in Amsterdam and The Hague. The procedure is quite simple; you drop off your items at the reception desk of Spaces and you can just pick it up at the Spaces reception again every Tuesday and Friday.
Get that office looking nice.
So you have the nice looking corner office but no furniture that fits the bill? FacilitylinQ is one of Spaces suppliers for design furniture. That can be your benefit. Check out their selection of chairs, tables and desks.
i

Discount only for Spaces members

Mail to FLQ

using your Spaces number