Meet Travel & Tech Entrepreneur Maarten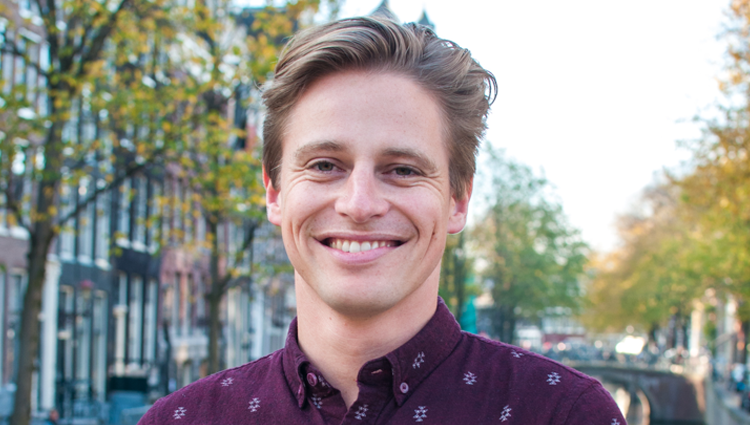 Meet Maarten Graven, founder of travel app Flamyngo. Guest speaking at our next edition of Amsterdam Talks Tech, Maarten shares his thoughts on the future of tech in the travel industry.
Spaces: Hi Maarten, can you tell us about what you do?
Maarten: I've founded Flamyngo last year with an amazing team of designers and developers. We focused on bringing the best out of travel. Flamyngo is all about discovering places like restaurants and bars, recommended by the people you care about: friends and influencers you value for their style."
Can you tell us about your background and how it lead you to where you are?
Flamyngo is my third business after receiving my bachelor degree Business Administration in the beginning of 2009. I started with a pre-employment screening company. It's common to verify the claims made in a resume by an applicant in the US and UK, though it wasn't a well-known practice in the Netherlands back then. I sold my business, including clients FedEx and Nuon, to the lead of industry four years later. After this first adventure, it was my desire to create a digital product for consumers. It turned out to be one huge lesson to build software, work with a development team and scale. Flamyngo is my third company and so many things are being done in an easier and better way. I can truly say: experience counts when setting up a new company.
What are some of the industry related apps and websites that impress you the most?
Definitely Airbnb: how they have designed and developed a two-sided user journey: for hosts and travelers. Amazing to see all details are just right and being thought of. Their design team even worked with a Pixar animator in order to get the storyboards just right, they called it "Project Snow White". I recommend everyone to read more about their approach for storyboarding.
How do you harness tech? What role do you see tech playing in your business?
Flamyngo is all about tech. The application enables users to discover places and save them into their very own city guides. All info like opening hours, contact details and a route are available with a couple of taps on your phone. However – as the example of Airbnb outlines – our team also thinks it's about the 'non-tech' context of the user when using the app. For example, we've designed for sunny weather, as Flamyngo is a travel app. You won't therefore see a light-colored font on a light background, which can't easily be read in the sun.
What are your thoughts on the future of travel and tech? Which direction do you see it heading in?
I'd just refer to a couple of long term trends: internet globally, information is available for everyone, traveling becomes less expensive and quicker. From Amsterdam to Sydney in 4 hours.
What companies do you look to for inspiration?
WeTransfer for how they've simplified file sharing and came up with a new take on advertisements. Product Hunt for the crazy cool way they communicate with their users. Slack for disruption in team communication and their high rate of monetization of their users. And Snapple drinks for its funny tone of voice.
What are your thoughts on the tech startup scene in Amsterdam?
If I had to choose one European city with a tech startup scene that has its momentum, it has to be Amsterdam. More and more startups become successful in their global competitive environment. All criteria are met in order to aim for high-speed growth, including collaborative work environments like Spaces.
What advice would you give to people aiming to integrate tech as a central component in their business?
Kill assumptions.
How did your startup get into the travel & tech industry?
Getting travel tips from friends was still one of those things in travel & tech that just wasn't simplified yet. We were convinced of the enormous potential for travelers if this process was way easier. So we've interviewed many travelers in order to find out the exact problem and their needs. Since then, the team enjoys the industry and its challenges to the max.
What advice would you give others trying to crack this industry?
Feedback is king. Travel products are influenced by so many contextual factors, which is almost impossible to think about or simulate in your office with your team. Successful travel products focused on consumers are most likely heavily influenced and improved by feedback of its users. So, make sure you handle this well!
Great, thanks Maarten.
Amsterdam Talks Tech – The Travel Edition
On the 22nd of September 2016 we organize the next edition of Amsterdam Talks Tech. Join us for a night of inspiring talks, videos and disruptiveness. Check all speakers and get your tickets.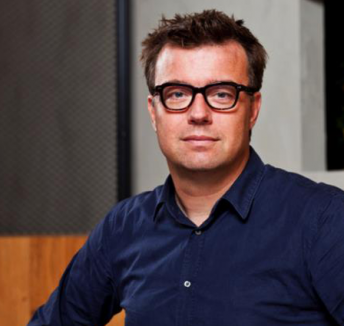 Read now

Meet Booking.com Speaker Brendan Bank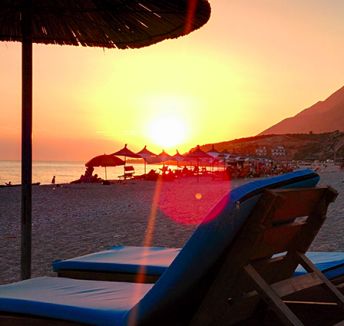 Read now

How Tech transformed the Travel Industry