Meet Health Innovator Remco
Spotlight focuses on the creative individuals that make Spaces what it is. We talk to Spaces member Remco Lassche, innovator, strategist and project manager of Heartbeat Ventures, about his proudest achievements and his biggest inspiration.
Heartbeat Ventures' mission is to increase healthy life years, and end lifestyle-related chronic disease. They work with a variety of stakeholders including governments, research organisations, multinationals and public-private partnerships focused on improving societal health and well-being.
Hi Remco, can you tell us a bit about your company?
For me, the reason why we do what we do is the most important. More than a billion people are suffering from chronic disease around the world, and more than 1 in three are suffering in the Netherlands. Although we live longer lives, our healthy life expectancy is actually decreasing. Over the past decade, Dutch life expectancy has increased by 2 years but the number of years we suffer from chronic disease increased by 7! Most chronic diseases, however, are lifestyle related and therefore entirely preventable.
At Heartbeat Ventures, we are on a mission to realise sustainable innovations to increase healthy life years. We shift the focus from treating disease towards maintaining health and increasing vitality. We do this by realising sustainable impact models and strategies for health innovations.
What is your role in it?
Firstly, I develop our business by engaging with the market and getting new projects in-line with our mission. Secondly, I execute projects with our clients – utilising my experience in business analysis, as well as strategy design and execution to ultimately realise sustainable impact models for health innovations.
What is your best quality, and what makes you so great at it?
I connect easily and deeply with people, both personally and on content. I can do this because I am sensitive and able to learn specific knowledge in various domains very quickly.
What achievement are you particularly proud of?
How I clearly defined my personal mission and acted upon it by taking the more adventurous route of making Heartbeat Ventures a success, together with my colleagues Adnan and Hanna. As opposed to making the easy ("safe") choice of staying at a more traditional consulting organisation.
Who most inspires you?
That differs from day to day. Today it's Prince, the creative free-spirited genius who just died. Tomorrow it's Boyan Slat, the young entrepreneur who's cleaning our oceans. Next week it's… we'll see!
What is the first thing you do when you wake up?
When I wake up, the first thing I like to do is to go to my 7 month old son to see his ear-to-ear smile and give him a big hug.
What gadgets and apps can't you live without?
News apps, I have to know what's happening in the world and stay informed with current topics.
What is your ultimate way to kick back and relax?
My ultimate way to kick back and relax would have to be buying all kinds of fresh ingredients, get into my kitchen for a couple of hours and cook a delicious meal.
On what guilty pleasure do you spend just a little too much money on?
Good food.
If you could go back in time, and meet your 20 year old self, what advice would you give yourself?
I would say to myself, "spend your spare time more actively, instead of drinking beer!".
Who would you like to nominate for the next spotlight?
I'd like to nominate the next person who joins Heartbeat Ventures, hopefully in autumn this year.
Great, thanks Remco. 
You can find Remco typing away in the business club of Spaces Zuidas. Interested in Remco's story or eager to connect? Send him an email and introduce yourself!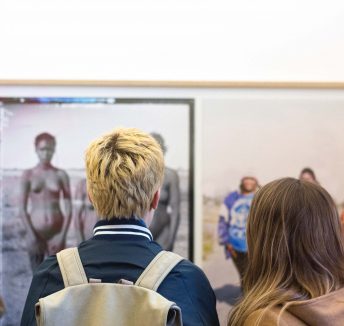 Read now

Amsterdam-London Cultural Crossover
Read now

Work from Spaces During Startup Fest Europe