Meet Food and Taste Guru Marleen Jansen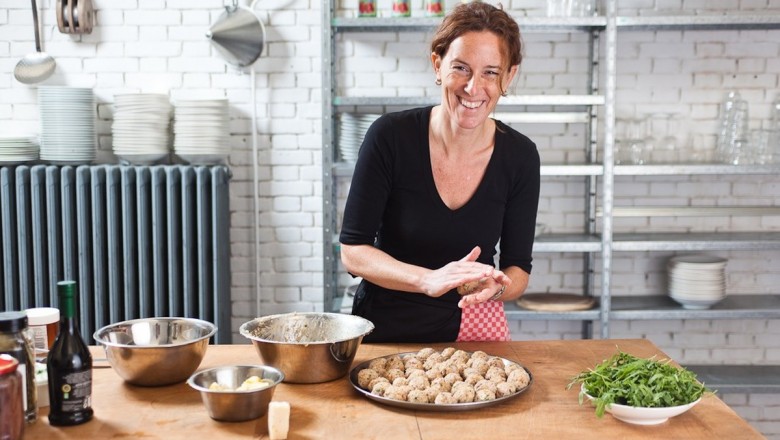 Meet Marleen Jansen, Founder of MarleenKookt, a food and tech startup that home cooks healthy meals and delivers them to your home. Guest speaking at our next edition of Amsterdam Talks tech, Marleen shares her thoughts on technology as an enabler in our fast paced contemporary digitalised world.

Hi Marleen, can you tell us about what you do, your role within your company?
I manage all things food & taste related. This runs from creating and developing new recipes, improving processes in our kitchen, hiring new staff, describing our menu on the site and managing the sourcing of our ingredients. So I'm Chief Taste Officer, so to speak.
Can you tell us about your background and how it lead you to where you are? 
I have a business background (I studied Business Economics at the University of Groningen) and worked in commercial positions at ETOS, Albert Heijn and HEMA. After a 6-month sabbatical with my family I decided to pursue my passion for cooking. Hence Marleen Kookt.
What are some of the industry related apps and websites that impress you the most?
This is a question that my partner Joris is more involved with. We focus most of our attention on serving our customers well, so we do not have much time to look at apps in general. We do have an occasional look at Sprig, the healthy meal delivery app using wholesome, natural ingredients such as sustainable meats and organic vegetables.
How do you harness tech? What role do you see tech playing in your business?
Technology is a great enabler. It is our product, delivery and our focus on service that really sets us apart though. That being said, we expect that technology will play a big role in growing Marleen Kookt, in our front end support in our kitchen and certainly with improving efficiency, accuracy and quality of our delivery. Again though, this is more the area in which Joris focuses on.
What are your thoughts on the future of tech and food? Which direction do you see it heading in?
Just like Wal-Mart, the largest retailer in the world, was able to outpace all its competitors by harnessing technology in its supply chain, I think that tech continues to be a a great enabler to create efficiencies while improving service and quality.
What companies do you look to for inspiration? 
We spend a lot of time at restaurants for recipe inspiration. The one restaurant that blew us away in terms of service and quality was 11 Madison Park in New York: An incredible experience! Especially when you take into account the enormous size of Apple, we continue to be impressed with the friendliness and personal service in their stores. At a much smaller scale, but similar in experience is Coolblue. This is a good example of how you can offer great service, whilst being primarily an online company.
What are your thoughts on the tech startup scene in Amsterdam?
While there is a vibrant tech startup scene, many of those in this scene appear to be very focused on technology. I think that the ones that are (going to be) successful are the ones that focus on customers instead. Both from a product as from an acquisition perspective.
What advice would you give to people aiming to integrate tech as a central component in their business?
Before using tech for techs sake, first spend an extraordinary amount of time on thinking of your customers' need. Why would they (continue to) use your product or service or why would they recommend it to their friends? In our case, we recognised that there really is little alternative to cooking yourself if you want a proper, healthy meal. So that was the idea, and then we started to think what we would need to offer so customers would continue to come back. And once you have done this exercise, you can start thinking about implementing tech to enable you to realise your mission.
How did your startup and get into the food & tech industry?
We started with the idea of providing daily healthy and tasty meals to people that have little time or inspiration to cook themselves. With Joris' background in running a tech startup before MarleenKookt, it was only natural that we then started to look at how technology could help us.
What advice would you give others trying to crack this market?

Like I said before, especially in food, your product and how it serves the needs of your customers, has to be great if you want people to keep coming back.
Great, thanks Marleen.
You can hear Marleen speak about all things food and tech at our next Amsterdam Talks Tech VI: The Food Edition. For a detailed programme and to get your tickets for the evening check our our events page here.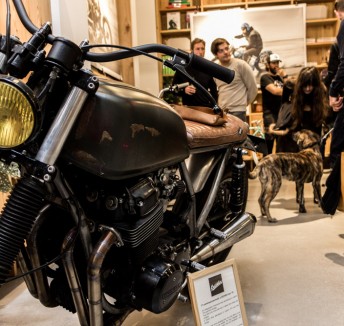 Read now

Celebrating the Dutch Custom Scene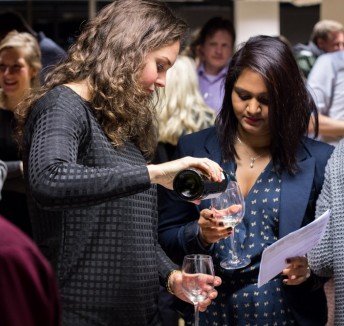 Read now

Rooftop Wine Tasting