Meet Consumer Expert Michel la Pierre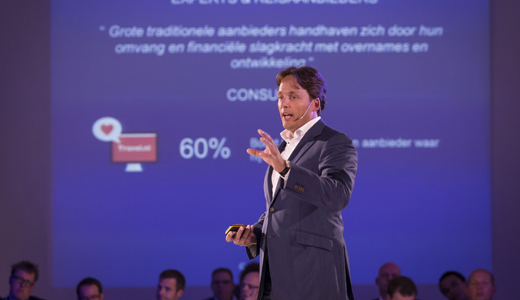 Spotlight focuses on the creative individuals that make Spaces what it is. We talk to Spaces member Michel la Pierre of Peoples Minds about everything from gadgets, inspirational music, and his concept of 'real work'.
Hi Michel, can you tell us about what you do? 
I'm the Founder and Managing Consultant of Peoples Minds. We are a strategic consultancy and implementation firm working for A-brands in retail, travel and leisure. We help our clients to formulate an answer to the consumer revolution. We believe that the only way to sustainable growth is by creating loyal customers via valuable relationships. Our vision is that all of our clients provide their consumers a better, easier and more joyful life.
We're expert in customer centricity, we develop and implement tailored scenarios all with a balance between client offer, journey, experience and relation in order to create ultimate loyalty. We present through video content, report and infographics to the board of the company.
What's your best quality, and what makes you so great at it?
I'm able to make complexed things simple at a strategic level. Also, I'm able to see future markets, create new propositions and take care of the execution. In other words, being an entrepreneur!
What achievement are you particularly proud of?
I'm proud of my career so far. I've seen a broad variety of companies and markets, built up a large network from which I benefit now. I'm particularly proud of the first firm that I set up – a media and content agency. It was well ahead of it's time.
What's the first thing you do when you wake up?
The first thing I do is drink coffee and post a tweet or LinkedIn update for a market we are focused on. It's important to stay focused and on point, by creating and redistributing relevant content.
What gadgets, apps and sites can't you live without? 
Of course, I absolutely cannot live without my iPhone. As for websites, I scan lots of different news sites everyday for relevant media, to remain up-to-date and connected with industry insights, and to see what's going on in the world.
What guilty pleasure do you spend just a little too much money on?
It's rather a cliché, but watches and cars are my guilty pleasure… But also my ultimate way to kick back and relax – kitesurfing
If you could go back in time and meet your 20 year old self, what advice would you give yourself?
I'd simply say, "do what you love". Also, when you're gifted with more competences, focus and act on a meta level and delegate for growth.
Great, thanks Michel.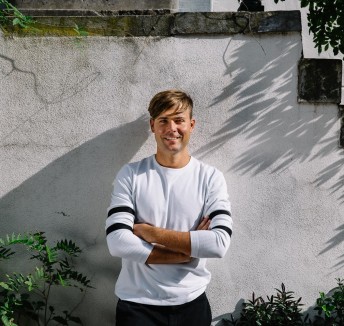 Read now

Meet Young Architect Javier Zubiria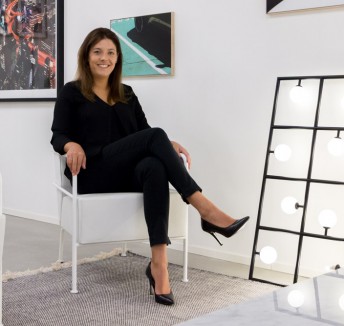 Read now

Meet Shoe Designer Bianca Blom