Meet Constance, founder of Camarilla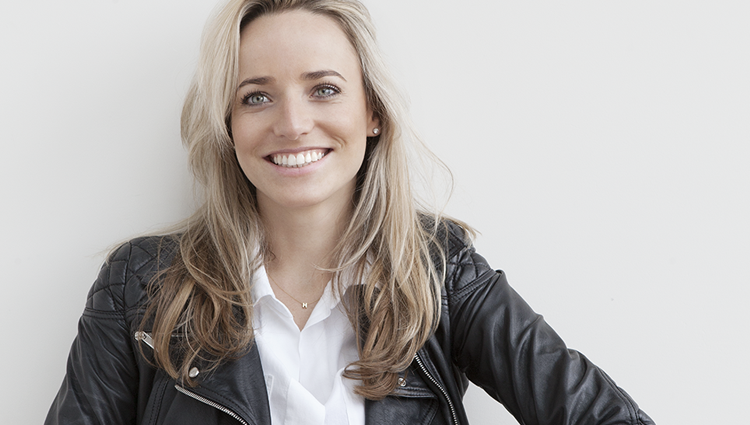 One of the speakers of the newest edition of Amsterdam talks Tech – the Female Edition is Constance Scholten, the creator and founder of Camarilla.  We catch-up with Constance and talk to her about her company, her inspiration and ambitions.
Hi Constance, can you tell us about more about Camarilla?
We've created the world's smallest social network, Camarilla. The private space to post photos and videos for your 15 closest friends. Responses to the posts are for your eyes only. It's the first social media where instead of performing you are actually connecting – there's no "like" button, no hearts, no followers. It encourages those honest, unguarded moments we typically share with the people we hold dear.
Camarilla, an original term for "the favorites who surround a king", is based on scientific research that has proven every unique inner circle is around 12-15 persons.
Within 3 months the app has grown to great heights with a million users in over 130 countries – without any marketing.
Can you tell us about your background and how it lead you to where you are?
Well, I became a mother two years ago. As commercial director at TravelBird I was constantly on the road, living in hotels. On one of those lonely nights I went on Facebook, to get in touch with my 2.114 friends. I closed my laptop within minutes. This was not what I was looking for. I wanted to 'connect' with the people whom I love most. They're the ones who give you a sense of happiness, to really make you feel good. Facebook overwhelms, it sends out so many incentives. Too often, we're performing on social media, instead of truly connecting.
What are some of the industry related apps and websites that impress you the most?
China's WeChat for having no borders, Facebook for connecting the world, Whatsapp for always being there in simplicity and of course the Dutch WeTransfer for growing big by keeping it small or Blendle for revolutionizing the news in a simple yet powerful way.
How do you harness tech? What role do you see tech playing in your business?
I'm an entrepreneur who is passionate about human behaviour, technology and innovation. My real drive is to make a constructive difference in the world we are living in. So the question I have often asked myself is, what makes us happy in life? Where do we find our happiness? We're not going to use tech less. We can only underestimate where tech evolution is taking us and the digital advances that are going to revolutionize the way that we live.
What are your thoughts on the future of women in tech? Which direction do you see it heading in?
The future is as great for men as it is for women. I am a strong disbeliever of the man or woman stigma nowadays. The paths are paved. It's up to you to be the change you want to see in the world!
What companies do you look to for inspiration?
Solar, Tesla, Healthcare- (Crispr), Finance-(Ohpen)  and all Space- invention companies, WeChat, Facebook.
What are your thoughts on the tech startup scene in Amsterdam?
We're living in an evolutionary time in Amsterdam, the city is changing, it's becoming more cosmopolite. The world around us is changing, faster than ever – economically, global access to information/education, sustainability, healthcare. We've got the brains, we've got the money, the connections.
I think Amsterdam should now walk the talk. Step 1. Think further, at least todays world in 10 years, Step 2. Invest more, mix young talent with experienced business leaders Step 3. Don't fear failure nor change, Step 4. Continue and do it better.
What advice would you give to people aiming to integrate tech as a central component in their business?
Keep it as simple as possible. Explore but keep your product clean. Focus on what you can do best, and to it better. Crack that code.
What advice would you give other women trying to crack this industry?
Think at the office and feel at home. Men or women, to crack an industry you have to have a hard head. There will always be obstacles on your way. Face them with facts, and watch your thoughts for it becomes your destiny.
Want to hear Constance share her challenges about having a tech company? Sign up for Amsterdam Talks Tech's Female Edition on October 11th at Spaces Herengracht. 
Read now

Tips by the Leading Women in Today's Tech World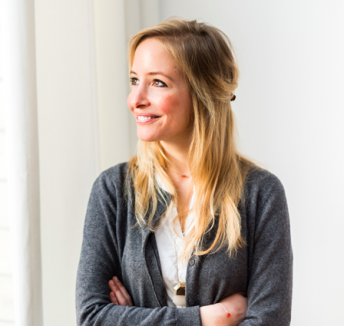 Read now

Meet Eline, founder of Plugify