Time to get mean and green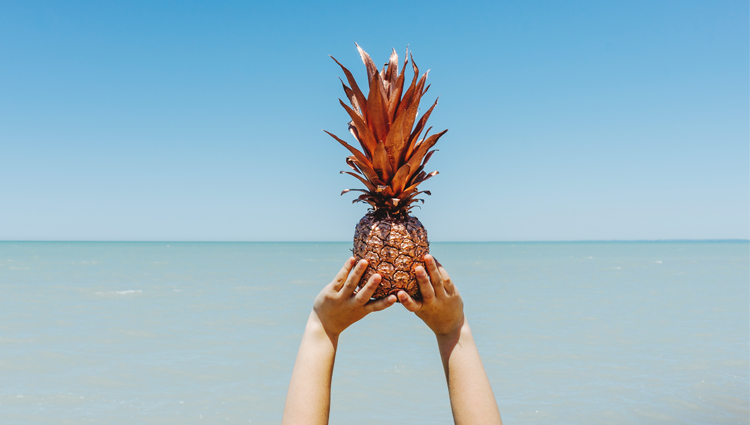 Being more sustainable is becoming more and more of a necessity instead of a luxury, although it didn't used to be quite so luxurious. Being green had a couple of downsides to it. It meant sacrificing a lot of things that made daily life easy. Luckily, those days are in the past. No more all-hemp outfits and starving while waiting for vegetarian snacks at birthday parties, the future has arrived.
Taking a stand
In a time where our world's resources are growing scarce, it's weird that we throw away 1.3 billion tonnes of food every year. This comes down to a third of the total production getting thrown out simply because it doesn't meet the market standards or because we've bought too much. It's not just a waste of money; it's a waste of lives as well. The leather industry alone accounts for 1 billion animals put down per year. That's not even mentioning the total amount for the meat market. And a big part of all that meat gets thrown out as well. Because of this, a few companies are taking a stand, and are beginning to come up with solutions for these problems.
Marketable Misfits
One of the companies that are becoming more focussed on providing eco-friendly alternatives to our current ways is Albert Heijn. One of their initiatives is the 'buitenbeentjes', or 'misfits' campaign. The supermarket decided the wasting of misshapen fruits and vegetables has come way too far, so they started selling them by the bulk at a good price. The part that doesn't get sold ends up as bio-fuel. Let's hope more supermarkets follow suit.
Super Soup
Not just supermarkets are trying to prevent the waste of misshapen vegetables, the  initiative that is Kromkommer ('kromme komkommer', or 'crooked cucumber'), has a same-minded approach. Working together with growers, they came up with the plan to turn unused vegetables into soups. They started out small in Rotterdam, and backed by a loyal 'Krommunity', their soups are now being sold by artisanal shops all over the Netherlands. And why stop there? The plan is to get their products sold by the larger supermarket chains. Judging by their ambitions, it's only a matter of time.
These fruits are made for walking
Another way of increasing sustainable alternatives comes from the Rotterdam-based FruitLeather. What they do is create leather out of, well, fruit. Why chuck out mouldy pineapples, mushed strawberries, or black bananas when you can turn it into leather? That's what the people at FruitLeather thought. Using waste fruit from importers in the Netherlands, they came up with a plan to save the world. The fruit gets deseeded, mashed, boiled, and then dried to turn it into a durable material that can be used for shoes, bags, and furniture. The sky is the limit as far as this concept goes. You can hear their plans for yourselves at Rotterdam Talks Tech: Food at Spaces Hofplein on March 23rd.
No Beef
In an effort to reduce the production of meats, more and more people are discovering the world of being vegetarian. You can do this by adding an all-vegetarian day to their week's menu. For those meat-a-holics out there, De Vegetarische Slager or "The Vegetarian Butcher", has got the stuff you'll love, without the environmental downsides. Having received praise from food-critics, and newspapers even going as far as calling it 'the end of meat', De Vegetarische Slager is sure to make you doubt your position as a carnivore. Make sure to find them at Rotterdam Talks Tech.
One step at a time
In the past, 'being green' meant making your life feel more difficult than necessary, limited, or even primitive at times. Gone are those days. With the number of green companies growing exponentially, the number of green alternatives effectively does the same. This shows that making the world a better place is something anyone can do. No matter how small the effort, every bit helps.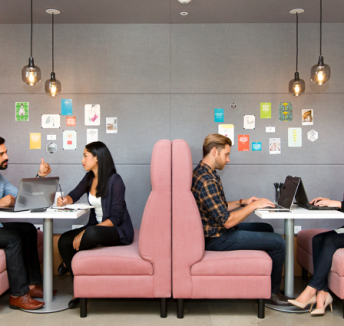 Read now

Business in the front, party in the back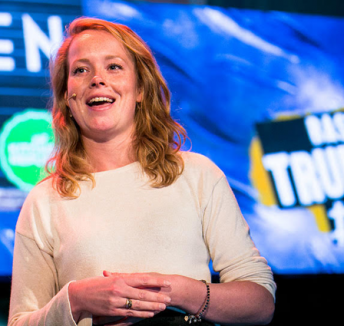 Read now

Food Spaces: Kitchen Republic