What every manager can learn from successful sports coaches
Coaching a top-level sports team has similarities to building a successful business. What can managers learn from the world's top sports coaches?
This summer, the world has been treated to a wealth of great sporting events, including the FIFA Women's World Cup, the Wimbledon tennis tournament and the ICC Cricket World Cup. But what tactics can our business managers learn from some of the great sporting coaches of our time?
Combine talent with tactics
Johan Cruyff was one of the biggest legends in football. After a successful playing career for Feyenoord, AFC Ajax and FC Barcelona, he went on to become a notable coach for the latter two. With great satisfaction, Cruyff was able to show the world that football isn't just about a ball, two goals and 22 men running around. He proved that with flexibility and technique, smart tactics and a dash of talent thrown in, you can go far and beyond what others expect of you. In business, a good player will show initiative and take the lead, but a natural leader will get the team going, will make quick decisions and show a strategic insight to the game.
Trust your instincts
Coaching is all about working together to get the best out of any situation. Joe Girardi, a former catcher turned manager for the New York Yankees Major League baseball team, coached his team to win more than 500 games as its manager. His technique encourages his players to really listen to their instincts so they can make the right decision when they're in the middle of a game. They need to be prepared both mentally and physically and it's the same in business. Bringing sportsmanship into the office is a strategy and making the right business decision comes from trusting your instincts.
Be hyper observant
The former manager of Manchester United, Sir Alex Ferguson claims that one of the keys to his leadership success was to closely observe his players during training and matches to spot any change in enthusiasm or habits. Observing your team at work is a key skill for managers and will enable them to understand their employees and pre-empt any falls or issues that may occur. Ferguson also warns that very few people improve with constant criticism and encouragement – even a simple 'Well done' can be a much bigger driver 'towards success.
Learn by experience
US women's football coach Jillian Ellis is someone who knows how to keep learning and growing. Being a succesful coach for many years, she also knows what it's like to lose sometimes. Ellis believes in making the adversities work for your benefit: "There are always adversities, and the difference between winning and losing at the top level is an ability to not only deal with those adversities, but thrive in those situations."
Another big adversity was when Johan Cruyff started to coach FC Barcelona, the club was in a poor state of affairs. The team had under-performed in the previous seasons and the Catalan people had little belief that the club would ever regain its shining glory. But during his years as coach, Cruyff introduced his technique of training young talent by letting them play with the more experienced players. Learning by experience was a key part of his coaching. He took many young players under his wing and gave them their first shot in the big leagues.
Cruyff not only created the best team in years, but he stayed true to the club to build the all-important foundations for FC Barcelona's success, still recognised across the globe today.
So, believe and stay true to yourself and success will follow. Want to be more inspired, check out our various events and learn and hear from more inspiration speakers.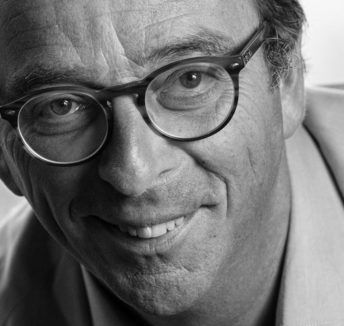 Read now

Spaces Spotlight on: Rutger Koopmans, co-founder of PIT Self-Placement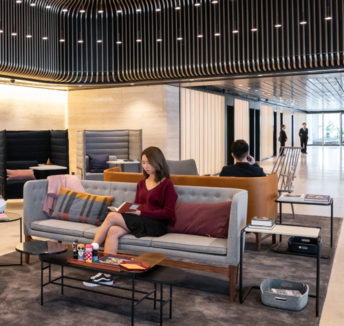 Read now

Partnering with TEDxJakarta to inspire Indonesian entrepreneurs