How to keep your office happy, healthy, and positive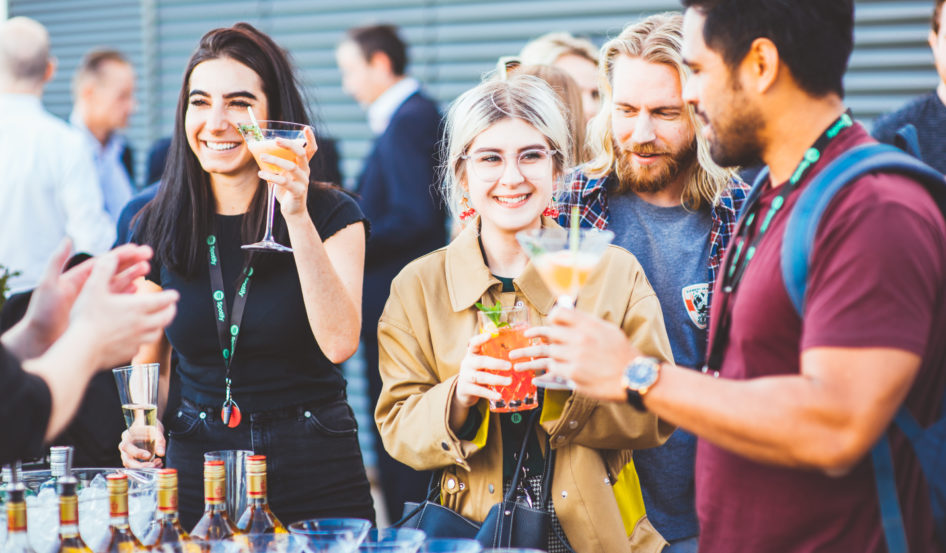 Let's face it, having a positive office vibe and culture isn't possible week in and week out. However, there are steps that can be taken to ensure that the office is on track to becoming a fun, welcoming place for all. Because a peaceful and happy workplace results in workers feeling productive and supported.
ENCOURAGE COMMUNITY TIME
It's not a positive office without a little shindig or two. We're not saying every evening has to be a party or after work drinks. But encouraging staff lunches and occasional drink (especially after someone new has started) can go a long way. Don't forget, these are people who don't know each other very well, and probably wouldn't interact outside of work normally.
IT'S THE LITTLE THINGS
It's the little things that show you care, and this will rub off on your colleagues. From encouraging opinions from staff on work that they're not necessarily involved in, to organising a Secret Santa for Christmas, you can foster some friendly interaction and familiarity amongst staff that wouldn't otherwise speak to each other.
KEEP EVERYONE UP TO DATE
Don't leave your workers in the dark about what's going on. Hosting a large meeting to get everyone briefed on what's happening can go a long way. It makes people feel included and more aware of the entire process that's going on. Sales rarely hears from marketing, and so on. Having a meeting to explain what happened recently and what the goals are for the future makes everyone feel like they're part of a much wider picture and boosts a . You don't have to do something like this every week, or even every month, but make sure they happen at least semi-regularly.
STEP IN AND MEDIATE WHEN THERE'S DISAGREEMENTS AND BULLYING
Unfortunately, spats and bullying are no less present than they are at school. It can be hard to mediate fights in the office, and it's even harder to tackle office based bullying. But you shouldn't stick your head in the sand: workplace bullying has an extreme detrimental effect on mental health, and often results in the victim quitting and changing jobs in order to get away. And in turn, this also sours the vibe in the rest of the office. So what can you do as an employer?
How to deal with workplace bullying
Invite the person being bullied to have a private chat with you, and encourage them to open up about anything that might be troubling or upsetting the m. They most likely will, if you invite them and make them feel secure. Do not permanently move the victim away from the bully. This just reinforces that the bully really hasn't done anything wrong, and that the victim is at fault. But often, moving the person away from the bully in the interim can end the short term problems until a proper solution can be put in place. Speaking to the bully and addressing the problem head on is also crucial, but contacting HR to help them deal with it and address it with you is the best course of action to take. Remember, HR is trained to deal with these issues. Make sure to conduct regular check ups with those involved, just to make sure that the bullying has stopped – not just become invisible.
Overall, it's important to make sure a sense of community is the driving force of the office. Besides from having beautiful designed offices and killer coffee, we're also big on community. If you want your office to branch out into a fun and artistic coworking space that features lots of events and networking opportunities, then look no further than our offers on office rental.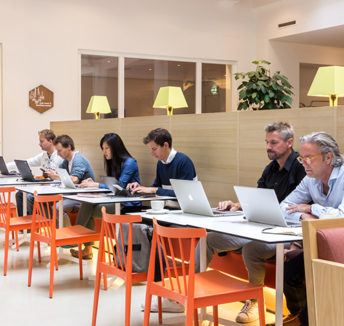 Read now

The magic of coworking spaces unravelled: the place to thrive and high five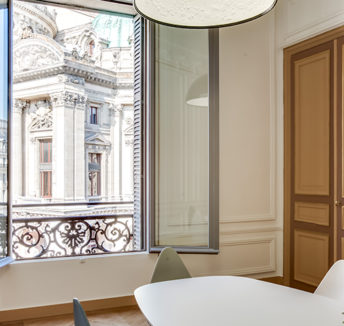 Read now

Meeting rooms at Spaces you'll never want to leave.