Meet Young Architect Javier Zubiria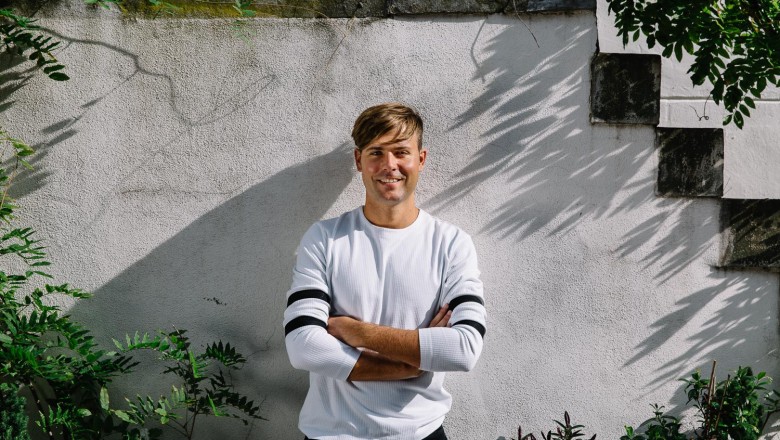 Spotlight focuses on the creative individuals that make Spaces what it is. We talk to Spaces member Javier Zubiria of zU-studio about everything from gadgets, inspirational music, and his concept of 'real work'.
Hi Javier, can you tell us about your role within your company?
In May 2014 I founded my own architectural office called zU-studio. Right now my role in the company is doing basically everything, from the pure architectural, technical and artistic stages, to the networking and commercial side in order to introduce zU-studio to new clients in different countries. I'm also creating a new team of highly motivated and talented people.
What apps, tools and software can't you live without?
To be honest, I'm not especially addicted to any apps, tools or software, but, if I have to choose my favourite, there is no doubt: Instagram. It's the perfect tool for people to express their reality and in my opinion it improves people's creativity. I find great talent there everyday.
Professionally, of course, architects need some programs to draw our ideas from, however my notebooks are my essence. I love drawing and writing my ideas down. So, I guess I'm not really a technological guy!
What is your best time saving shortcut while working?
Honestly, the experience. It's directly related to our intuition. I realise that I'm growing fast through all the experiences I'm living and somehow I can predict how people are going to react to different situations. That affects my day to day working life. Over time, you learn to choose your projects better, as well as the people with whom you can really collaborate; your clients.
It's really important to be efficient. In our profession is vital to organise and plan correctly. Sometimes, the projects have so many possibilities that you need to learn to limit or schedule the time correctly for each phase.
What is "real work" for you?
This word doesn't exist for me at all! I'm absolutely convinced that our best results come from our joy. While I'm creating a new space, a new building, I'm so happy, energetic and fulfilled that I don't like calling it work.
In our field I think there is an important parameter. More than "real work", I would say, "good work". It's the result of a long process and it finishes the moment the users are living in their new atmosphere. If they are happy living in their new space, if citizens are happy and more inspired by your intervention, then you can consider that you did a good job.
We need to be challenging and responsible with the important role we play in society. We are architects, but more important than that we are human beings, and we should create from there, then use the tools we learn at school to satisfy people's needs and wishes.
What is your favourite gadget?
I don't have a favourite gadget!
What everyday thing are you better at than anyone else?
This is a good question! I try to do my best in everyday things. I love enjoying and appreciating the small details. I would like to be the better at cooking in the future. I love healthy food and I miss Basque food so much. I'm sure that I'll become a good chef in the near future… Haha!
What music do you like to listen to while working?
Our working process has many different parts and each day has many different moments. I use music to somehow regulate myself and my emotions. If I need to be really creative and concentrated I like listening classical music like Chopin or Liszt. When I need to draw more automatically I like Bon Iver, Angus Stone and Coldplay.
I have to admit that I also listen to some funny artists like Pitbull, it helps me to relax and dance a little bit. It's important not to take life so seriously. It seems to be a crazy combination, but as I said music helps me to define the kind of moment I am looking for. I am also really interested in the famous dutch dance/techno music scene. I find it interesting to listen to while working because of its energy and strength, but I still have a lot to learn a lot about it.
What book is on your nightstand at the moment?
I'm currently reading "Living Dangerously" by Osho. It's simply an amazing book which remarks the importance of consciousness. I'm reading a lot of books since being in Amsterdam and most of them are related to spirituality.
What's the best advice you ever received?
It's funny, people are giving advice all the time. Sometimes it's fantastic, sometimes it's good and other times it's awful! Sometimes people give advice through expressing their own fears; "If you don't do this in this way, you won't find happiness".
I think each person should find their own path. Personal investigation is full of different types of moments, but is the only way to become authentic. So, people sometimes don't realise that their advice is not applicable to everyone in the same way; that would simplify everything too much. It's difficult to choose the best advice but I think what Marina Abramovic is saying to young generations is inspirational:
1. Don't follow the rules
2. Be yourself
3. Follow your intuition
I'd love to see… Amelia Lopez …answer these questions next time.
Great, thanks Javier.
Read now

When a Building Engineer Meets a Social Media Geek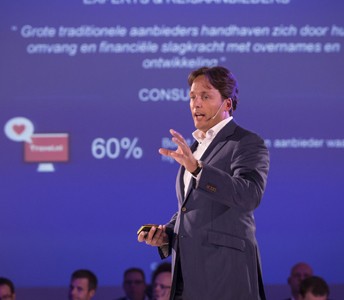 Read now

Meet Consumer Expert Michel la Pierre