In the New New York; a hub for contemporary art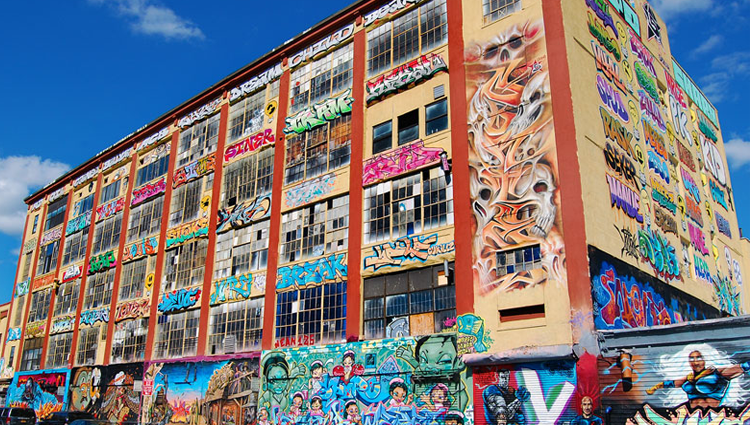 Scrappy ol' Long Island City as a hub for contemporary art. Who would have thought?
It was aboard the G train that connects Queens and Brooklyn when Richard Mazda noticed the graffiti-covered 5 Pointz-building at Davis Street, Long Island City. To Richard, who co-founded of the LIC Arts Open festival and The Secret Theater, this felt romantic. It was just a year ago that the native Brit became a United States citizen, but this brought up earlier memories to the seventies and eighties, when he worked as a musician in Manhattan. 'Back then, New York was an ugly city,' he says. 'Nobody cared. In a way, graffiti made the train cars and the buildings prettier. A lot has changed since then. And I get that: this isn't the seventies anymore.'
That's why the building appealed to Richard. It represented a certain rawness he felt New York was lacking. He got out at the next stop, walked back to the building, soaked up the atmosphere and told his wife he wanted to move from their home deeper into Queens to this quirky, slightly bleak neighbourhood called Long Island City.
Alright, enough with the trip down memory lane. Long Island City is changing. High rise condos are popping up everywhere, and the 5 Pointz-building, a graffiti landmark and the pride of the Long Island City art community, was demolished. Fortunately, in its place, big art institutions found their way to the neighbourhood and the quirkiness that fuelled the development of the neighbourhood is still tangible.
Take Richard's The Secret Theater for example, hiding in plain sight as part of the old warehouses in which The Long Island City Art Center is housed. Walk past the box office (well, box desk, really), through the steel doors and you'll find yourself in a tiny one room theater, with four rows of seats just a few feet away from the stage. Richard books new music, new dance, new plays, new movies. 'New' not as in recent, but as in never been done before, unheard of, original.
Founded by artists in 1928, the SculptureCenter was originally located in Manhattan, but moved to a former repair shop in Long Island City in 2001. SculptureCenter is a not-for-profit arts institution dedicated to experimental, contemporary sculpture. So don't be surprised when you enter a room and you're greeted by two gigantic, slightly spread butt cheeks coming out of the wall as part of Anthea Hamilton's 'Lichen! Libido! Chastity!' exhibition.
Until March 7, MoMA PS1 (former public school became artist studio space became fancy museum), features the great exhibition Greater New York. The theme is a hot Long Island City topic: 'examining points of connection and tension between our desire for the new and nostalgia for that which it displaces'. Make sure to keep yourself informed on what happens in the crazy dome in the courtyard, too. On Sundays, in the winter only, there's performing arts going on in there. Oh, yes, and of course in that same courtyard PS1 hosts summer parties called Warm Up, featuring world class dj's. Make sure to attend at least a few of them, and bring your a-game in terms of coolness, since everybody else will.
According to Richard, now sixty years old, balding, salt and pepper goatee, 'those with a curious mind want to see art on every level'. They want to be able to visit both the big institutions (MoMa PS1, the Noguchi Museum, the Museum of the Moving Image) as well as independent places that feature work of emerging artists your arty-farty New Yorker art critic hasn't even heard of yet. Let's leave you with a few of those. Flux Factory is a not-for-profit arts community space on 29th street, where members often organise events to showcase their latest and greatest. (Just follow Flux Factory on Facebook to stay up to date.) The Socrates Sculpture Park facilitates resident artists who create and exhibit large-scale sculptures. Better yet: in May, Richard and sculptor Karin Dimit host the four day LIC Arts Open festival. Join them, and you'll see everything the neighbourhood's art community has to offer – which is a lot.
So there you have it: scrappy Long Island City as a home of contemporary art, both established and experimental. That might please the artists who are responsible for Long Island City's charm and edge which now attracts tourists as well as 'Manhattanites'. One can never tell how long this will last, so go experience it before all the graffiti has been painted over.
Contributed by Rens Lieman.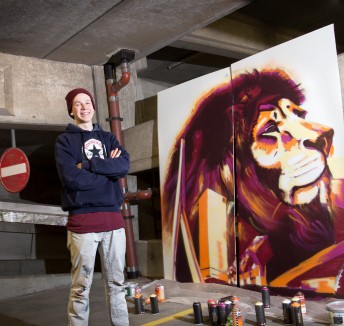 Read now

Rotterdam's Fourth Lion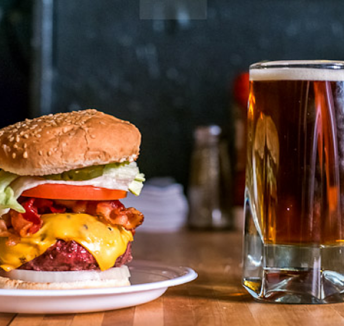 Read now

The Cuisine of Queens