How the sharing economy is helping to boost sustainability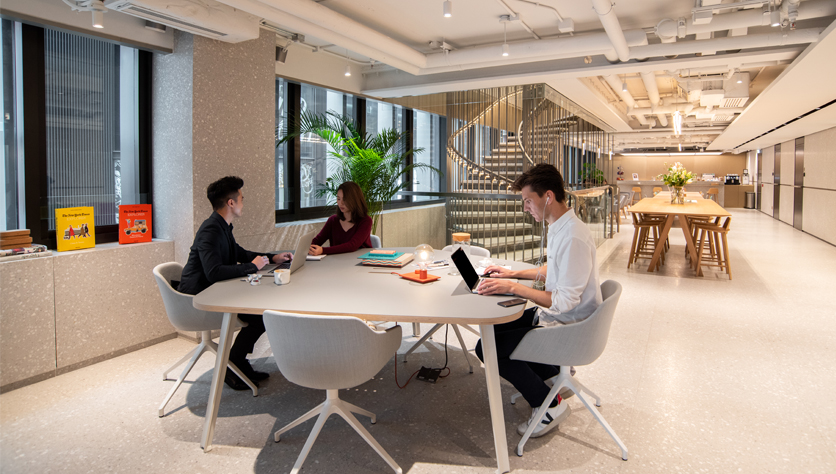 The familiar paradox of city life is that the more people there are – the larger the crowd – the less people actually interact. Try to spark up a chat on a London bus and see how far it gets you. Thankfully, after a revolution in the sharing economy, that trend is being reversed, and its benefits extend further still: it is helping us to save the planet. But the first bit of good news is that we're all getting much better at sharing.
All hail!
Getting across London used to mean choosing from the classic triad: bus, Tube, taxi. And the latter was not cheap. But now, thanks in no small part to advances in technology from smart-routing to uber-reliant traffic updates, ride-sharing is king. Uber Pool, Citymapper Bus and ViaVan differ from traditional taxis in that they offer every one of their drivers' spare seats to those in need of transport. So if person A's journey matches in any small part with person B's, they jump in the same car, and go that part of the journey together.ViaVan< rides start from just £3.95, a great deal cheaper than black cabs, and (whisper it) you can have some not half bad conversations in them with your fellow passengers. In France, the hugely popular BlaBlaCar has gone one step further, giving any driver the chance to advertise their free car seats on long journeys. This writer, for example, hopped on board with a commuter heading home from Nice to Marseille a few years ago, and enjoyed great company and a minimal cost. Putting all the passengers who need a ride into fewer cars saves hugely on congestion and pollution. Already, we're saving the environment by sharing. Great work, everyone.
Buddy up
Saying the housing market is unstable is putting it mildly, and these days renters are opting for a much more social living situation.Enter the rise of co-living. In new development such as Common, Ollie and Quarters, monthly bills include not only rentenergy and internet, but also cleaning, use of gym, catered parties and discounts in in-house bars. Toilet roll and washing-up liquid is supplied and automatically topped up. Repairs and maintenance can be requested via the building's own app. According to a report by Chicago real-estate firm Cushman & Wakefield, the number of co-living units across the USA is going to triple to about 10,000 in the next few years. Designer Naomi Cleaver has predicted that 'student-style' accommodation with communal facilities will be the UK property market's next big thing. And it's not just socialite creatives – Hackney's Fish Island Village is offering a more sophisticated model, building a community of young business owners.The biggest change is the creation of social microcosms. Neighbours in, say, an inner-city block of flats may never exchange more than a nod on the threshold. But members of the same shared living space are just as likely to challenge each other to a game of table football. And with sharing once again come environmental benefits. Lancaster Housing in the northeast of England has 35 households, all heated by a single large woodchip boiler – much more efficient than an individual heating system for each residence. The same is true of shared appliances, for example a shared fridge or bathroom – even the lightbulbs in a shared living area.
Working together
That same philosophy is being swept up in the unstoppable rise of co-working. As Marissa Feinberg owner of New York-based Green Spaces told Deskmag "A hundred companies would have 100 paper cutters. At Green Spaces, 100 companies have one paper cutter. That makes so much more sense in terms of using resources wisely." According to a report by IWG, the world's largest provider of co-working spaces, we could be saving 182 million tonnes of CO2 per year by 2030. "In flexible work hubs, equipment, resources and services are shared, which can cut down individuals' and companies' energy use, as well as reducing waste and improving levels of recycling." What's more, not being forced to travel long distances unnecessarily would have a huge impact: "It is the reduction in commuting time for those who work remotely or who use flexible workspaces closer to home where a significant environmental benefit is found." Allowing employees the flexibility to work from a co-working space closer to their home could once again significantly cut down on unnecessary congestion and pollution. So it's good news all round – the sharing economy is here to stay. Sustainability comes on leaps and bounds when services are used collaboratively and at scale, resources are spread even further.From home to workplace, a little more communality goes a long way.
Share and share alike, and we might just make a difference.  Who needs their own workspace anyway, when you can also work in a different spot that suits your mood every day of the workweek. Try a coworking membership at Spaces where you share space with likeminded others. Sign up for a  free trial day first and experience it for yourself.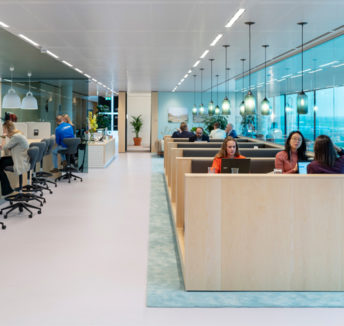 Read now

Keeping your employees happy without giving them a raise
Read now

Turn your meeting game into a winning game