Happy Dutch Employees
In most countries around the globe, sometimes going to work can feel like a necessity solely to have an income. Yet in Europe, and in The Netherlands specifically, the employees actually enjoy going to work. The question is, how do they do it? Do they receive the highest salary or are there other factors that affect their attitude? Let's see what the outcome was from a research done by Effectory.
Softies
There's a good chance that the hard factors, such as benefits, salary or a well-designed office space influence the happiness level of happy employees. Yet, a recent study by Effectory, Europe's largest independent employee survey provider, begs to differ. The happiness of the happiest employees in Europe, the Dutch employees, is overall determined by soft factors, such as freedom at work, friendly colleagues, motivational management and a healthy work-life balance. These factors are crucial for a satisfying feeling of the employee at the office.
score more
During the research of Effectory, employees from different countries in Europe were asked to respond and rate certain aspects of their work environment. The happy Dutch employees got their title because 75% of the employees responding positively on the question if they're happy at their job. The average European is also quite happy, shown from the same research:  73% of the employees replied positively on the same question. Yet, the Dutch win by 2%. Especially the open atmosphere at the Dutch workplace, the flexible hours and a great work-life balance of Dutch employees are greatly appreciated by the Dutch employees during Effectory's research.
Spread the joy
The research by Effectory shows that, as an employer, spending a lot of money on high salaries will not make the difference to gain happy employees. The reason behind the happiness of employees is simple: Attention. As an employer you have to be listening to the ideas of employees, taking their needs seriously and last but not least showing appreciation. These soft factors play a crucial role in workplace happiness. When these factors are well executed by the employer, the chances of happy, and therefor productive, employees, is very likely.
If you're an employer and have received some feedback of your employees and you noticed that there's room for improvement, try to keep the factors from above in mind and before you know it, you'll have happy employees.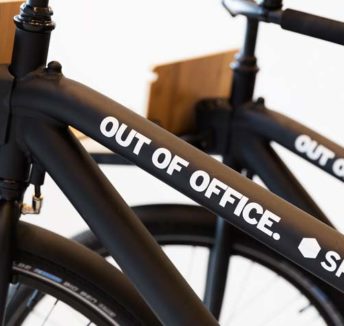 Read now

Coping with the commute.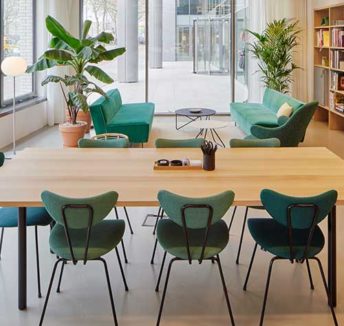 Read now

How to spice up your desk life.