Greatest Hits of Spaces – Events 2017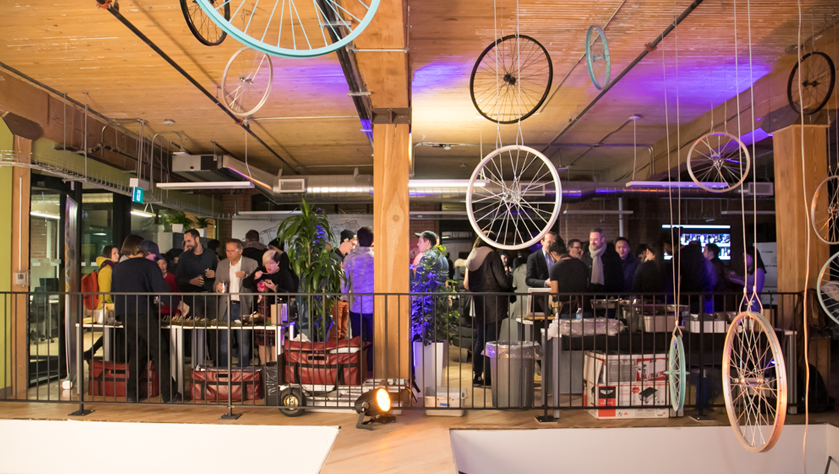 We've had quite the year, not only has the number of locations gone through the roof, the number of events held at our locations has also skyrocketed. From artsy drinks to artsy city tours, inspiring meetups to valuable business lessons, and opening parties to summer jams – we've seen absolutely everything. And with the end of the year coming up, it's about time we selected the most special entries for Spaces Events' greatest hits of 2017.
10. Miami Vice Summer Party
We start off the list in the city where Spaces first opened in 2008 – Amsterdam. And what other city knows how to party like Amsterdam does? Last summer, Spaces Zuidas raised the bar by hosting the Miami Vice-themed summer party. There was an improvisational beach, a life-sized outdoor pool, and of course lots and lots of 80's style glam, making this one for the books. Not even a torrential downpour with lightning and thunder could stop the party-goers from having the time of their lives. That's the way the Dutch roll.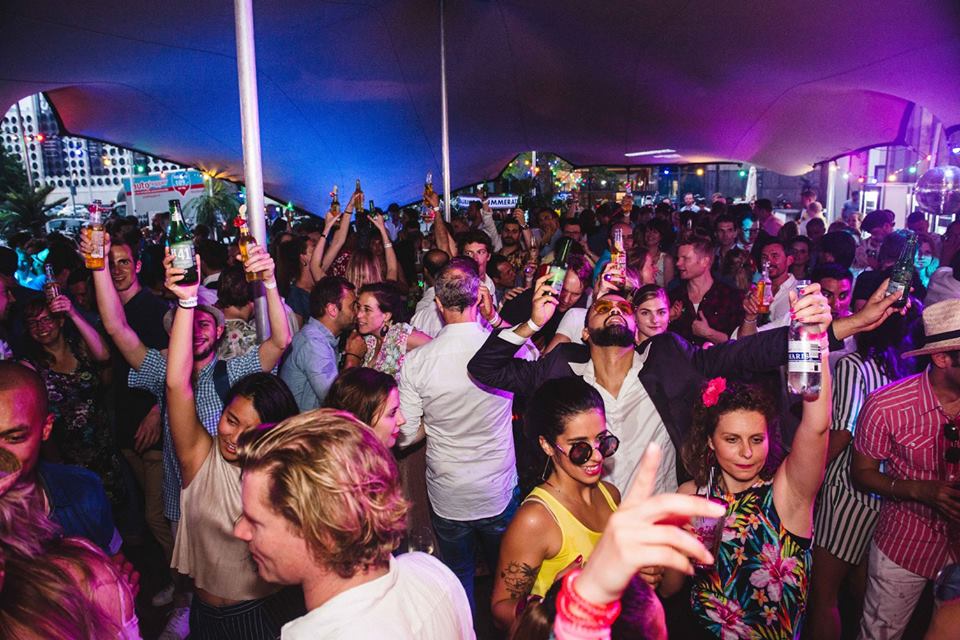 9. Nike Women Rooftop Yoga
From Amsterdam we go to Spaces Porta Nuova in Milan, where they just might have the most beautiful rooftop view we've ever seen. Not to mention the fact that the rooftop also perfectly suits the warm Italian climate, great wines, great foods… and great events. Together with NikeWomen Italy and WhyNot Magazine, Spaces held a yoga session for female warriors on the rooftop. Aside from the fact that we at Spaces absolutely love a good rooftop yoga session just because of the views, yoga clears  the mind, relaxes the body, and makes us fit for a whole new week of working.
8. Nouveaux Beaujolais Party
A delicious French wine with an extremely short ripening process and a very distinct and unique taste calls for a celebration… in Japan of course. Despite the wine being French, having a French name and the concept of a Nouveaux Beaujolais party originating in France, it is most celebrated in Japan. It's just as big as having KFC for Christmas and enjoying Hanami in Spring (okay that might be slightly exaggerating). But still, Spaces JP Tower in Nagoya couldn't miss out on all the fun. And fun was certainly had…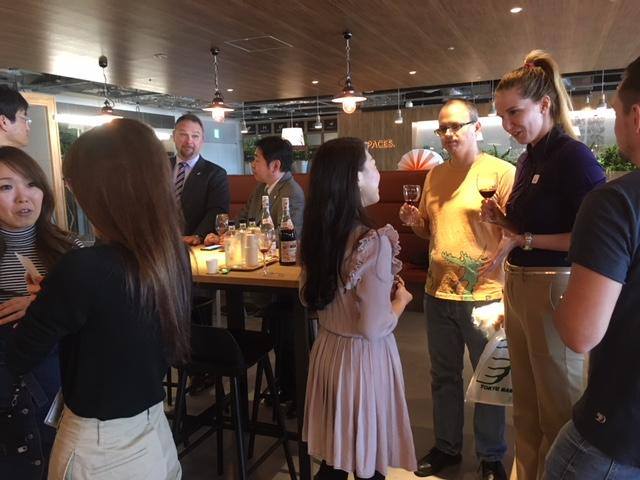 7.  Rooftop Bike Workout
From Asia straight to Brazil, where the community of Spaces Vila Madalena held one intense workout on the rooftop. Providing some necessary competition for Milan's, our rooftop in São Paolo also provides a way-too-beautiful rooftop for a workout. Possibly burning record-amounts of calories, getting in the shape at the office has never been so good.
6. First Friday
A US phenomenon that combines fresh drinks, local arts and designs, and artisanal snacks with having good times with friends from work. These great afternoons are held on every first Friday of the month and can be found at Spaces locations across the United States. These great events provide a perfect place for networking and getting to know the people who make your community so great. You might even find the perfect match for setting up a partnership for your next big business venture.
5. TeDX
If an event receives the label TEDx, you immediately know it's going to be good. 2017 was a good year for those who enjoy inspiring talks and mind-blowing stories. From TEDxAmsterdam to TEDxRotterdam and various TEDx affiliated events worldwide, there's an interesting story to be found for all. We're looking forward to next year's intriguing editions.
4. Brera Design Days
You pretty much cannot say Italy without also mentioning fashion and design. And it just so happens to be that our Italian location is in the fashion and design capital of the world, Milan. The Brera Design days transform the city into a haven for fashionistas and designers, and the Porta Nuova team was right in the middle of the action, being hosts for a multitude of creative and inspirational talks throughout the event.
3. Startup Weekend Geneva
Over the course of the Startup Weekend at Spaces Quai de l'Ile, entrepreneurs from all backgrounds came teamed up to start a business in just a weekend. Imagine the pressure of having only 48 hours to jump-start a projects from scratch. Accompanied by professionals, their pitches and ideas were improved and evaluated, and the best projects even received a reward. It's more of a pressure-cooker in stead of an incubator, showing innovation at its finest.
2. Tech Talks
For the runner-up, we go back to the Netherlands for one of our absolute smash hits; The Tech Talks. This year Amsterdam Talks Tech and Rotterdam Talks Tech provided us with various editions, stretching from fashion to food, from mobility to green energy, and from VR to retailers. These meetups are essential for entrepreneurs from many different sectors, and provide a sneak peek at how successful businesses are run. A wide array of speakers visited our locations and provided their unique view on the way business is done. Here's to many more editions in many more cities. We for one are looking very much forward to it.
1. Spaces Grand Opening
2017 marked the year of new location openings, so it's no wonder this one takes the first place. From India to Japan, from Paris to London, from New York to Los Angeles to Brazil, we've been all over the globe. The biggest and baddest might have been the Swiss party animals, who had an entire hockey team present at one opening, and a full burlesque dancing squad at the other one. Or maybe the opening of Spaces Réaumur in Paris, which had more lights and special effects than even even we dared to hope for (but we can sure leave it to the French to start the trend).  Spaces Trafalgar Place in Brighton managed to fit a brass band in the building and the team from Queen West in Toronto went even further, as they managed to squeeze over one thousand guests in the building. Imagine that!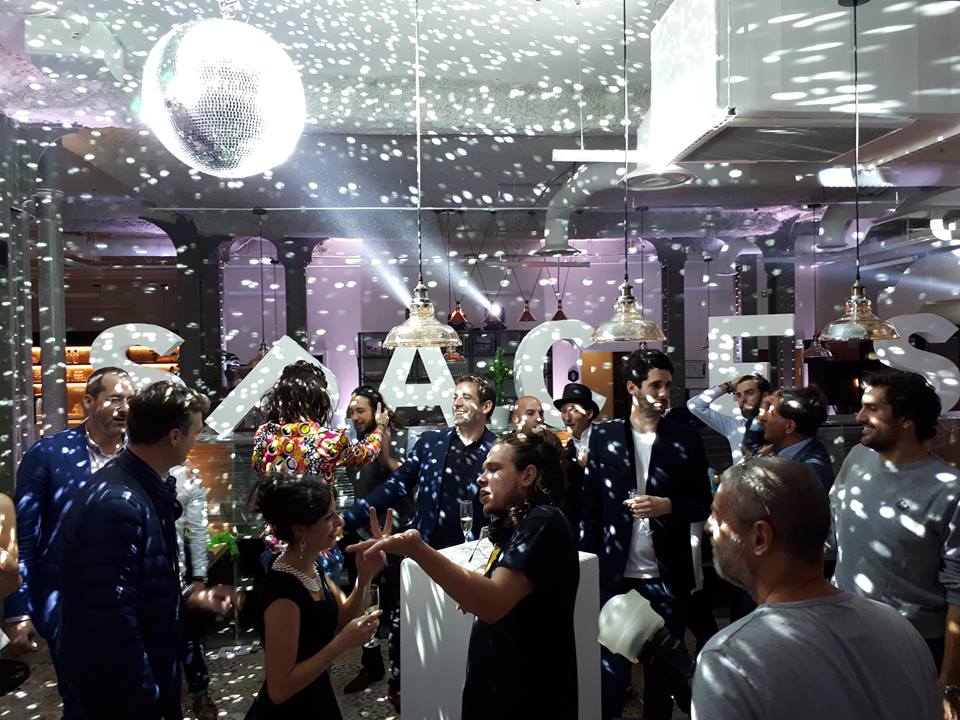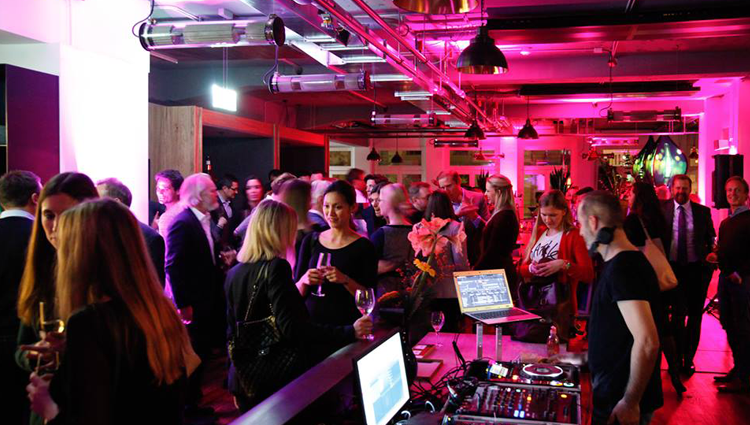 Of course there are also honourable mentions of really awesome events that almost made the cut like Breakfast at the Stedelijk, boat trips, marathons, wine, beer and whiskey-tastings, Dutch courage, Vivid Sydney, business meetups, game nights, tournaments… You get the idea. There's just too many great ones to mention. One thing's for sure though – next year's event calendar is going to be filled with even more awesomeness.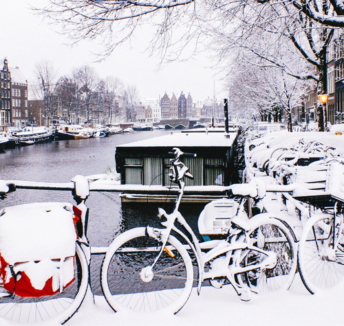 Read now

How the weather affects the workforce.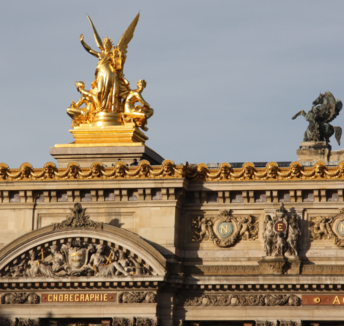 Read now

Walk around the block at Opéra Garnier