The Future of Work Lecture with Sevil Peach
We welcomed internationally renown Spaces Interior Architect Sevil Peach to give a lecture on her vision of The Future of Work. From her latest project, Spaces Hofplein, guests were given a concept tour of Spaces, before convening in the clubroom for Sevil's talk.
Sevil shared her industry knowledge and insights on how interior architecture is essential in creating communities, improving collaboration, and boosting company morale.
Focusing on the key issues that are shaping the workplace such as, meeting changing and evolving customer demands, as well as responding to new emerging markets.
Higher performance, lower cost, more sustainability, more flexibility, and multi-generational purposes serve as the forces of change in the future of work. Open space and clever design allow for the alignment of organisational values, work styles and behaviours, technology and communication, brand identity and customer expectation.
Open workspace enables to deconstruct hierarchies, create flatter, more transparent accessible companies and working environments, vastly improving the collaborative process, creating better more open communication between departments in a more social environment.
There is a huge trend towards co-working space, the future of work is breaking down the office cubicles and the compartmentalisation of different departments.
Are you interested in visiting Spaces Hofplein for a tour or our other locations? Send an email to [email protected] and let's show you around.
About Sevil Peach
Sevil Peach is an Interior Architect based in London and has established an international reputation with the design of ground-breaking Offices for Vitra, Microsoft,Novartis, Mexx, Deloitte, Spaces and many more.
She set up the design and architectural studio – SevilPeach, with Gary Turnbull in 1994, having previously been an Interior Design Director with YRM Architects.
"The best way to describe the experience that SevilPeach creates in an office is to say that it is very much like coming home after a long trip, stepping through the front door of your home and knowing that you are where you most want to be – home!" –  Kevin Sauer, Microsoft
View Sevil Peach's work here.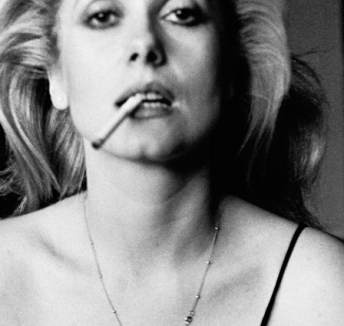 Read now

Explore the Works of Iconic Photographer: Helmut Newton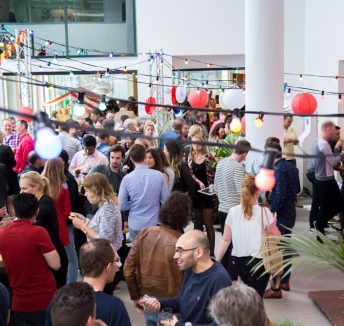 Read now

Spaces Summer Party 2016