From Antwerp to Brussels: Spaces' expansion in Belgium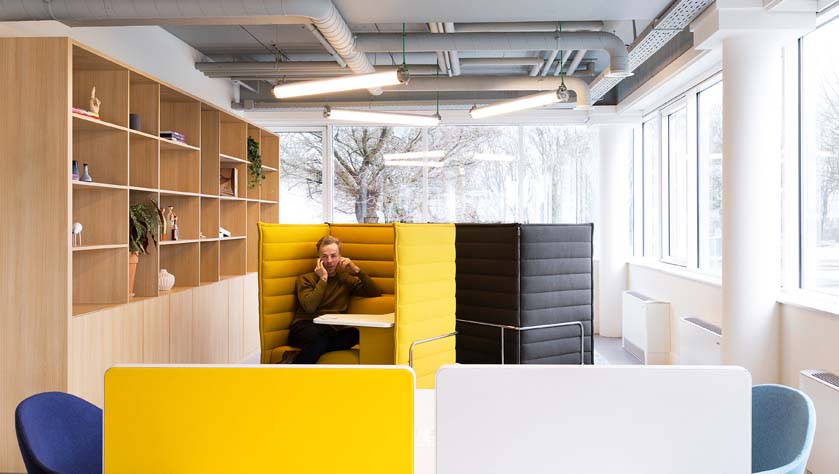 Europe is booming, that's why we've been paying close attention to check out what's happening in the heart of all. Belgium, located centrally in Western Europe, is home to the European Parliament and provides headquarters for the NATO. Needless to say, the country provides a place where many great opportunities lie for any type of business that's looking to take it to the next level.
Finding the perfect workplace in Belgium to help you grow your business has never been easier, as Spaces is opening a slew of new coworking spaces in the cities of Brussels, Antwerp, Ghent and Mechelen. So, if you want to network with the top legislators in the European parliament, find the perfect environment to work in, or seek inspiration from both your office and the area it's located in, these Spaces just might be what you're looking for.
Our Belgian Spaces
Brussels Airport, Diegem
Let your business take off in style at the new Spaces Brussels Airport. The comfortable and stylish work spaces are spread across four floors. The networking opportunities are endless as the building is surrounded by prestigious international corporations, from pharmaceuticals and tech companies to the leading names in fashion and entertainment. With the airport only a ten-minute train journey away, it's a perfect choice for any of Belgium's busy business travellers – especially if your business trip is taking you to one of our other airport Spaces.
Berchem Post X, Antwerp
Opening this June, the new Spaces in this architecture-rich part of Antwerp is an ideal spot to get your creative juices flowing. The bright and spacious office areas cover seven floors of this building, with everything you could need to help you work comfortably. The incredible facilities on offer include a hotel, a fitness area and a supermarket. And if you do head outside, make sure to visit one of the celebrated coffee shops or restaurants in the area.
European District, Brussels
This smart, bright and spacious new Spaces has opened in the bustling Leopold Quarter of Brussels, giving you the opportunity to place your business at the centre of the action. Not only is the area home to the European Commission and the European Parliament, but it has a number of fashionable bars and restaurants at the Place du Luxembourg where you can rub shoulders with the most important people in town. It's a fantastic spot to network and help grow your business.
Auderghem, Brussels
This new Spaces workplace is ideal for any eco-friendly business. Opening in June this year on the outskirts of the city near the Sonian Forest, the building is built for the future – with solar panels on the roof, a rainwater collection system and courtyards to wander around filled with plants and vegetation. Not only will your business become more sustainable, but you can even make your commute to work eco-friendly too, as there are electric car charging points on site. And if you cycle – even better!
Courts of Justice, Brussels
Look out onto the impressive Palais de Justice as you take your business forward at this unique new Spaces opening in July 2020. While it is located at the heart of Brussels' government and justice buildings, the trendy area of Marollen is filled with contemporary art galleries, indie fashion shops and places to find the perfect antiques. And after work you can let off some steam at one of the many techno clubs that open their doors after dark.
Stock Exchange, Brussels
The new Spaces in Brussels' Stock Exchange may be in a beautiful old Art Deco building, but the fully refurbished interior is bright and modern, giving you an ideal setting to take your business to the next level. The new coworking space will open in October this year and sits in the fashionable Dansaert area downtown, with its boutiques and popular restaurants, while the historic city centre is in walking distance. It means you'll never be lost for inspiration.
Zuiderpoort, Ghent
This business-focused section of Ghent is well-connected and the new Spaces coworking spot is in a fabulous building that will help you kick-start the next phase of your business. Opening in June this year, its proximity to the intersection of highways E17 and E40 makes it an easy place to commute to, with local tram and bus stops nearby and a free shuttlebus service to Sint-Pieters train station. But it can't be all work and no play – that's why it's great to visit the nearby Citadelpark and Zuidpark for a refreshing walk in the lovely surrounds.
Mercier Square, Mechelen
Just 20 minutes from both Brussels and Antwerp is Mechelen, where innovative new businesses, bars and coffee houses are springing up everywhere. The new Spaces Mercier Square is housed in a beautiful building, providing a wonderful setting for any entrepreneur who wants to give their business space to grow. The city itself is very walkable, which means any commute will be speedy and stress-free. Bonus!
Want to find out which Spaces is right for you? Check out our locations page right here.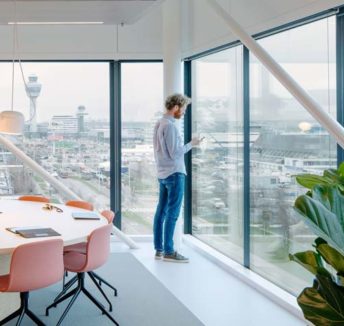 Read now

Let your business take off with Spaces at an airport near you
Read now

The first Portuguese Spaces is coming to beautiful Lisbon in late 2019