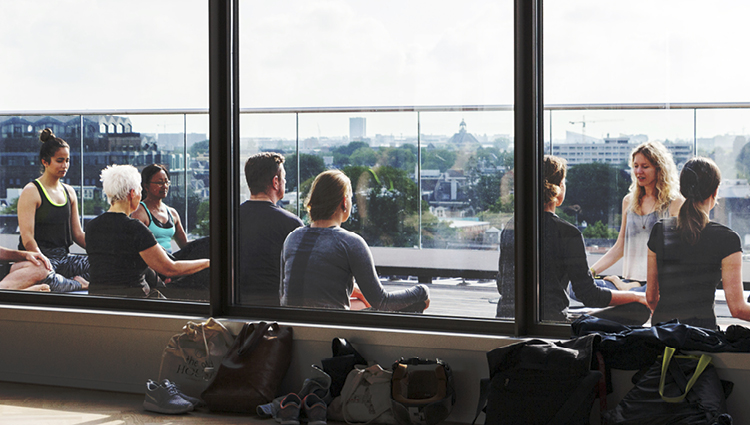 Your well-being is what we care most about. To  improve your well-being, Spaces is teaming up with one of our members, Sportroops, and we are inviting you to join a weekly yoga class starting from next week at Spaces Opéra Garnier.
Nicole will be teaching the class, a bilingual yoga coach who speaks French and English, every Wednesday from 12.15 to 1.15pm.
Come and give it a go!
To register:
1) Create a free account on Sportstroops : if you don't have an account on Sportroops,please click here to register, and choose how you would like to sign up.
Once your account is created on Sportstroops, you can choose to book a class and pay by card or buy a yoga pass to save more.
2) Courses from 17 Euros: to sign up for one yoga class at a time click here: yoga classes
3) Passes from 12 Euros per session : to check out the discounted prices click here to get yoga passes.
Sportroops is at your service:
If you have any questions about the classes don't hesitate to contact the Sportroops team who is based in Spaces Opéra Garnier, and who will be more than happy to inform you. If you have any recommendations for the types of activities you would like to see at Spaces, please contact Sportroops. They will adapt the your needs for the general public.
We wish you good luck, good health and wellbeing!
Spaces, Powered by Sportroops