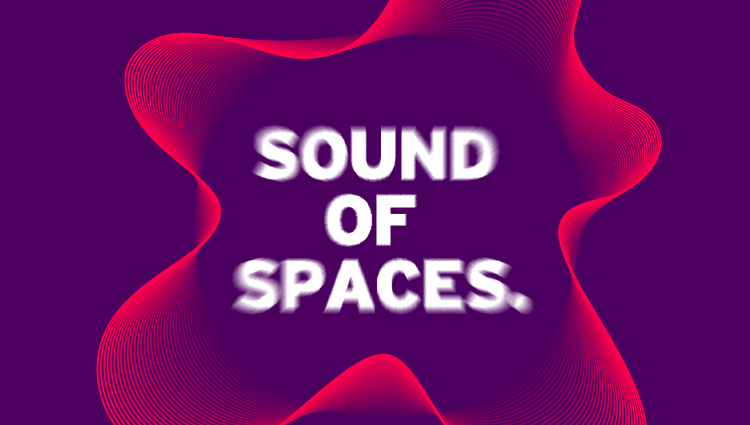 The first ever music and work festival is here. Submerge yourself in all the inspiring aspects of music. Listen, play, learn, jam and dance while you'll also get some work done.
We have a full program and 4 stages for you to choose from. This day also marks the launch of our Music Room.  The Music Room is where our members can get their productivity boosted by making music, listen to music and get their work vibes going by making great tunes together.
We'll start the morning with live music on the Main Stage, do teambuilding by creating music together on our Talking Heads stage and learn to play the guitar in  the Music Room. Then we kick-off the afternoon with some live music on our Main Stage, move to the Talking Heads Stage for an inspiring talk on music and the brain but don't miss the Silent Disco in the Music Room. And if that's not enough there's an inspiring entrepreneur talking about the business in music on our Talking Heads Stage. At the same time you can jam with new and familiar faces during a jam session in the Music Room, followed by a live performance on our Main Stage. If you're like 'please do stop the music', you can work in the Focus Area at Spaces Keizersgracht, less than 5 minutes from Spaces Vijzelstraat.
Sessions:
Music and the Brain: Understand and Experience.
The positive impact of music on your daily work is often underestimated. But even if you've never played an instrument in your life, playing some tunes will have a deep impact on your professional results. Join this mind-blowing talk and find out just how much music affects your brain. Join this interactive session by TedXArnhem speaker Jeanette Welp.
Teambuilding by Brood en Beleg
By combining the art of (team) work and the power of making music,Brood en Beleg answers the question on just how much music affects the ability to work as a team. People are brought in perfect synch by allowing them to truly listen to each other and express themselves. During the festival, Brood & Beleg will use the sounds of the audience to develop a completely new company – all over the course of 30 minutes. Let's turn this into a hit together.
Using Music/Nightlife to Bring People Together by Dan Fennessy
Hear how PartyWith brings people together offline, through people's shared love of music, nightlife, meeting new people and discovering new things. Hear user stories, see photos & watch fun videos of some of the unique experiences and real-life connections, that have been made through the app.
Guitar lessons from Guitar Academy
Do you want to fall in love with the guitar? Guitar Academy's founder Wim den Herder will teach you how, starting from absolute zero. No experience requisite. Don't be surprised when you're jamming after just half an hour! The guitar is both the easiest and also the hardest instrument in the world, the latter which Wim will also demonstrate with his unique Wimpicking technique.
Mariana Sanchotene, brand-new of Director of ADE
Amsterdam just celebrated ADE's 23rd edition: during 5 days over 400,000 people enjoyed more than 450 night and 600 daytime events spread over 200 locations, with over 2500 performing artists and around 600 speakers participating in keynotes, workshops and master classes on a variety of topics around electronic music. The most respected electronic music conference and world's biggest club festival has a new director since October 1st . Mariana Sanchotene attends Sound of Spaces event to share some of the highlights of the past ADE edition and to talk about ADE's future.
performances:
Alla Classica
Ensemble Alla Classica was formed in 2009 and since then performs regularly at all kind of events throughout The Netherlands. Members of the ensemble graduated at the Royal Conservatory in The Hague, they successfully combine a high standard of music performance, enthusiasm and endless creativity.
ABC Gospel Choir
ABC Gospel Choir is Amsterdam 'Black Music' Choir a fun Gospel and soul group. They sing black gospel, Motown and soulclassic covers. The repertoire of the choir is divers as the singers themselves. ABC Gospel choir is not big but has a huge impact.
DJ PAUL C4GE
DJ and trumpeter Paul C4GE spins the best records for every occasion, from company parties till festivals and from clubs till weddings. He knows how to create the best atmosphere with his knowledge of music, he plays trumpet himself and he works at Armada Music.
Roda da Holanda
Roda da Holanda creates live Brazilian music, to dance and share beautiful moments together. This great live act takes inspiration from 'roda de samba', made famous in Rio de Janeiro, where the musicians sit at a round table and the audience circles the band. You won't get closer to Brazil than with Roda de Holanda.
//
The Sound of Spaces: Work & Music festival is powered by Gigstarter, with special thanks to Gibson, Key Music  & Roland.