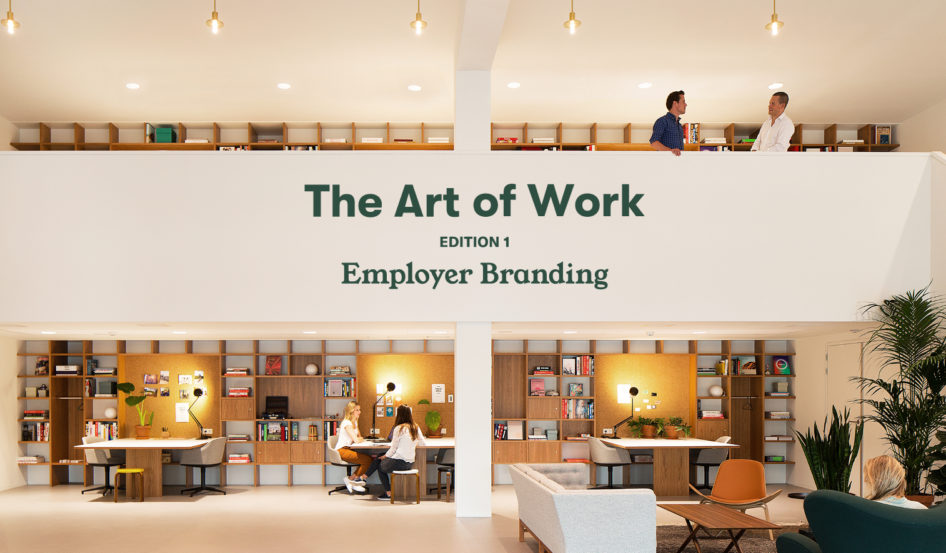 > this event is sold out. 
Spaces and Homerun are joining forces by turning The Art of Work (Homerun's online platform) into an event series where all aspects of work are brought together. Expect best practices, expert talks and tons of other inspiration on how to attract the right talent, employee happiness, company culture and other latest trends in the world of work.
Our first offline edition will cover Employer Branding.
The stronger your Employer Brand, the easier to attract the right talent. The good news; every company has an Employer Brand. It's just about finding out what makes your team tick. And yes, that goes beyond ping pong tables and endless lists of perks.
During this interactive event we'll be joined by the founders of leading creative companies and hiring experts who will share their best practices, experiences and do's and don'ts. For those of you new to Employer Branding, check out Homerun's dedicated The Art of Employer Branding guide.
First speakers are:
Malique Steenbrink – Employer Brand specialist,  Appical
Rindor Golverdingen – Co-founder/Creative Director, Vruchtvlees
Yves Pilet – Employer Branding Specialist, Author of 'Boost Your Employer Brand'
Rick Pastoor – Head of Product, Blendle
Tatjana Obenaus – Global Digital Brand Lead, Employer Branding, Booking.com
Join us on the Rooftop at Spaces Vijzelstraat on September 13. Tickets will include dinner bites, snacks and drinks.
Why Spaces x Homerun join forces:
Homerun aims at making people happier through work by enabling companies to attract the best talents by using their hiring software and Spaces is a pioneer in the modern ways of working with 10 years of experience in facilitating the success of others. Together we want to help companies and professionals bring out the best in them.