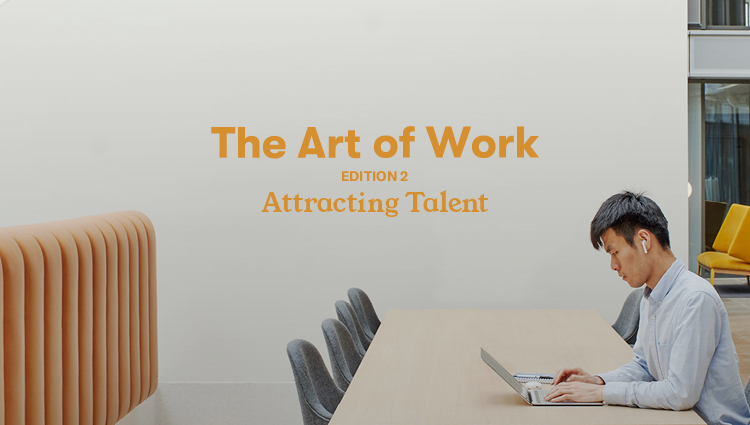 Spaces and Homerun are joining forces by organizing The Art of Work, an event series where all aspects of work are brought together. Expect best practices, expert talks and tons of other inspiration on how to attract the right talent, employee happiness, company culture and other latest trends in the world of work.
Spaces x Homerun present The Art of Work, Edition 2: Attracting Talent
Hiring people is hard and it's so much more than just filling a spot in your team. It's about knowing who you are as a company and knowing who you're looking for. The challenge herein lies, for any growing company, to attract the right talent.
In this 2nd edition of The Art of Work: Attracting Talent, we discuss what you can do to get the right talents to apply, how to create job openings that fit your brand and how to reach the people you're looking for.
Expect best practices shared with you by founders and experts. For this edition we've invited:
– James Lesner, Senior Tech Recruiter at Catawiki;
– Alice van der Vliet, Global Head of Employer Branding & Recruitment Marketing at Signify (formerly Philips Lighting),
– Laurent Scholten, CEO at Wonderkind;
– Walter Hueber, CEO at Cammio and Co-founder Dutch Recruitment Club
Tickets will include dinner bites, snacks and drinks.
Why Spaces and Homerun join forces:
Homerun aims at making people happier through work by enabling companies to attract the best talents by using their hiring software and Spaces is a pioneer in the modern ways of working with 10 years of experience in facilitating the success of others. Together we want to help companies and professionals bring out the best in them.