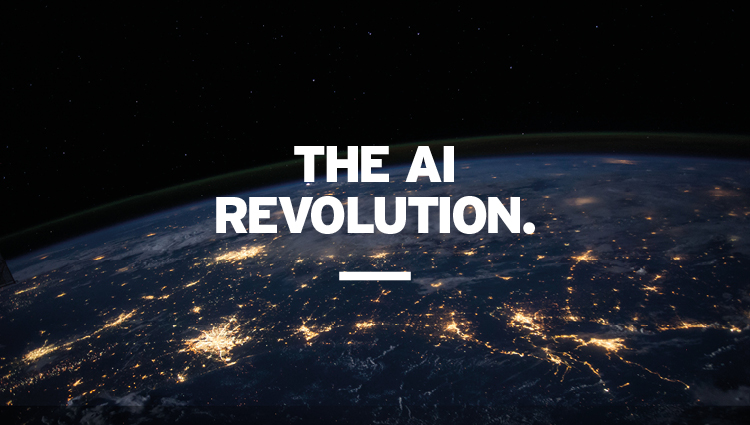 Ever since the first idea for the computer existed, Artificial Intelligence has been the concept to watch. Revolutionary, limitless, and something for the future generations to worry about. Guess again – AI is here, and it starts today.
introduction
Together with Management Team we organize a seminar around Artificial Intelligence. Questions that rise…
– What is artificial intelligence and how does it work?
– What is happening on a global scale
– and most importantly: how can it positively influence your business?
This afternoon we will present inspiring keynotes, mind-blowing cases and applications  and everything you'll want to know when venturing your business on a journey into Artificial Intelligence.
Programme
2pm – What is Artificial Intelligence? Trends and developments.

Welcome and introduction by our host Maarten Bouwhuis (BNR)
What is artificial intelligence and what is the status?
A scientific approach on AI by professor Maarten de Rijke
Case: HAL24K by founder Jerome Mol
Column Management Team
How does AI influence your daily business? Interactive Q&A by Maarten Bouwhuis
3.30pm – Break
4.00pm – Artificial Intelligence in Business

Case: Aidence by founder Jeroen van Duffelen
A corporate case by Microsoft and partners
'AI is not the end of humanity', an ethical approach by Alix Rübsaam
Interactive Q&A and panel discussion on AI by Maarten Bouwhuis
5.30pm – Networking drinks and bites 
Speakers
Maarten Bouwhuis (BNR) will be hosting this programme, presenting all speakers and moderating the discussion. [more information about the speakers]
Maarten de Rijke | Professor at UvA – Director Innovation Center for Artificial Intelligence
Jerome Mol | Founder HAL24K
Jeroen van Duffelen | Founder Aidence
more speakers to be announced.
claim your spot
Join us at Spaces Zuidas on June 19th to see and learn how AI can help you grow your business. Make sure to claim your spot in time, there's only 80 seats available.